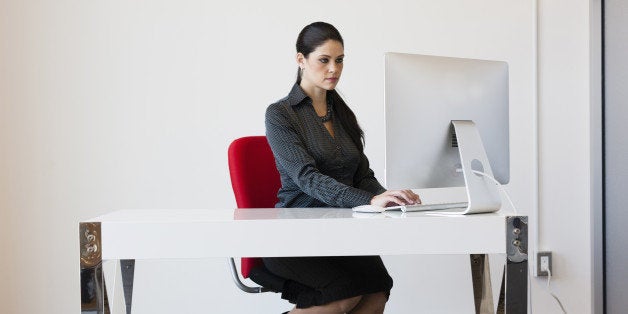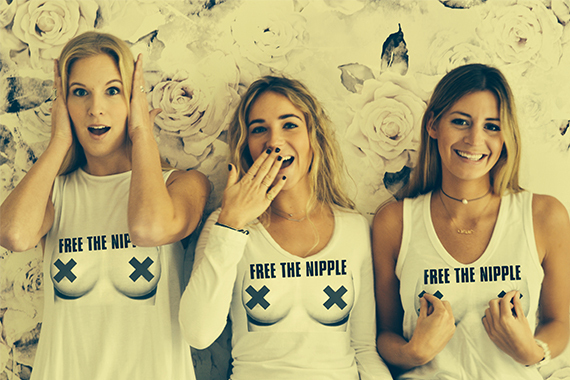 Hear no evil, see no evil, free the nipple. | The three founders of ZOOM interiors
In the words of Beyoncé, "Girls run the world". Yes, we do. Oh how far we have come from the, not so long ago, days of apron-wearing, Betty Crocker-esque housewives. Free the nipple and hail the V.
In recent years, women's rights in the work place have come to light. But dear penis-owning people of the workforce: Watch out for the ass kicking, Man-Repelling, not-giving-a-damn-what-a-man-thinks businesswomen of today that are dominating the corporate world. So you ask, what does it take to become a girl boss?
1. Girl balls.
2. Killer mindset.
3. Badass interiors.
Let's chat about some soon-to-be legendary ladies in the workforce today. Sofia Amoruso is a business slayer with some serious gusto. Her book, #Girlboss, chronicles her struggles growing her online clothing store, Nasty Gal, into the e-commerce mecca of women's style that it is today. She got where she is because she is a badass girl boss on a mission.
Leandra Medine, aka Man Repeller, is a powerhouse with a whole lot of spunk. She redefined women's fashion from the clothes that men classify as sexy to the man-repelling trends that women feel wicked wearing. At one point in time, women were required to wear skirts and pantyhose. Pants were a big, fat no-no. We say f*ck that.
Note: We are not measuring these marvelous women's success by the number of figures on their paycheck. A true girl boss is inspired by what she does, not by how much cash she can rake in. But while we are on that topic, the top paid male executive gets paid over three times more than what the highest paid female exec takes home. Let that sink in and hit a nerve.
As interior designers in the startup world, we have designed a plethora of different office spaces, all with one thing in common: employees spend at least a third of their lifetime confined to the dreary walls of their work place. No one deserves to slave away in a sea of cubicles or drown under fluorescent lighting. But if you can't do away of such monstrosities, beat them by creating an inspiring workspace, suitable for any girl boss in training.
Take that desk of yours and decorate the sh*t out of it until it magically transforms into that corner office. To create the ultimate workspace, start by making it homey and personal with a jolt of energy. Think ambient lighting, warm pops of color and personal touches like artwork.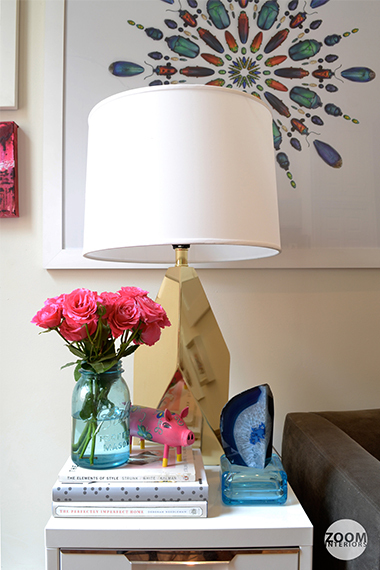 Dreary office lighting is painful, so make your eyeballs happy with warm lighting. A table lamp with an incandescent bulb will instantly change your workday. Not only is it softer on the eye, but it will make your desk feel a little less stark.
Bringing in residential touches will make you feel more at ease while on the clock. To complement the table lamp, add some decorative accessories to spruce up your depressing box of an office. Layer on the details with vases, flowers, and sculptural accessories like a Buddha head.
Corporate color palettes = cold. Commercial designs are inundated with cold finishes like off-putting pleathers and heinous linoleums. To make your office an oasis, use warm colors like pinks, oranges, and yellows. Think sorbet. The ultimate neutral for delicious sorbet hues: gold! Go crazy with touches of gold.
Those walls, or even partitions, should be anything but bare. Spruce those bad boys up with a cluster of small-scale artwork. Come on now, we aren't talking about your array of diplomas (congratu-fucking-lations). We are talking about artwork that inspires good noodle thinking. Mix and match with small abstract paintings and some graphic prints. Framed inspirational mantra prints are über on trend right now, and bonus, they double as a pick-me-up to get you through the workday!
Get with it. Swap out those loafers for a pair of ball-stomping heels. While you're making history, it doesn't hurt to get a little inspiration from the four office walls that surround you. So channel your inner girl boss and get decorating (or if you're too busy, get ZOOMed).