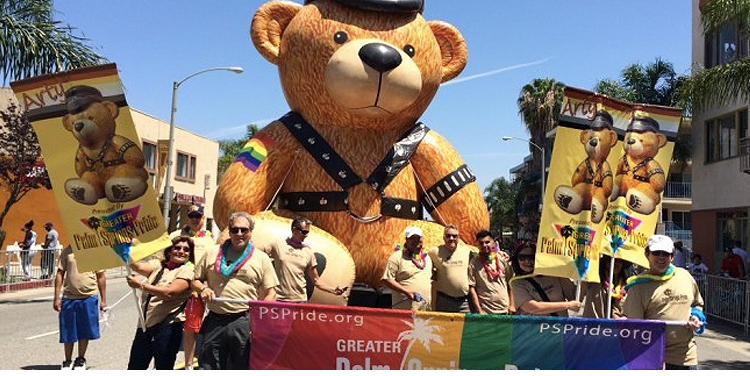 While the facts of this piece are fundamentally true (Palm Springs' City Council is now totally comprised of individuals of identify as part of the LGBTQ community), the piece itself should be considered satirical. 
Despite their valiant efforts straight people failed to secure a single seat on the Palm Springs City Council in tuesday's election. Leaving the Californian desert oasis without a single minority representative in government.
Incumbent councilors Mayor Rob Moon (D-Gay), J.R. Roberts (D-Gay) and Geoff Kors (D-Super Gay) will be joined by two new victorious candidates; Lisa Middleton (D-Transgender/Lesbian) and Christy Holstege (D-Bisexual). Holstege has offered to do her best to speak for 'the straight community' despite having only a partial relationship to the historically marginalized group. Mayor Moon stressed that some of his closest friends were straight and he himself has a straight niece on his father's side. Councilor Kors noted that he won 'straight ally of the year' in 2014.
There had been straight representation in Palm Springs previously but without affirmative action mechanisms in place straight candidates have struggled against the local cultural traditions. In the high pressure world of spas, art galleries and improv theatre, different-sex loving people found it increasingly challenging to compete with the influx of aging Hollywood executives and celebrity queer activists.
Straight candidates won 27% if the vote last Tuesday but a significant proportion of minority voters broke ranks and voted for LGBT candidates saying they were; "more in line with my values" or "just better."
Cal State-Big Bear Political Science professor Ken Haider-Segura believes that Palm Springs could be a model for Democrats going forward, "identity politics has hamstrung the Democratic Party," he argues, "building gay-straight coalitions is all well and good but focusing too much on straight rights overlooks bread and butter issues like brunch opening hours and antiquing opportunities."
However, despite the lack of a heterosexual voice in government the diversity among the new city council is high: there are gay, bisexual, lesbian and transgender identifying members. Only a slim majority enjoy musicals and less than half of the new council have vacationed on Fire Island. One unnamed councilor is reputed to not even like David Sedaris, but that has never been confirmed publicly.
Little about daily life in Palm Springs is expected to change outside of cosmetic improvements and higher empathy levels in the low-lying desert area. But the new government is aware of the need to reassure straight people that they still have a place in Palm Springs. "The rainbow has seven colors," noted Middleton, "we are more than indigo." Just like our straight neighbors" she continued, "we care about quality of life for all - we just care about it a little bit more." As a sign of good faith Roberts says he will march in the NRA pride parade and the council has plans to place 'fabulous officers' in high schools to assist straight kids with their presentation at Prom time.
Andrew Reynolds is the author of forthcoming book, The Children of Harvey Milk: How LGBTQ Politicians Changed the World (Oxford).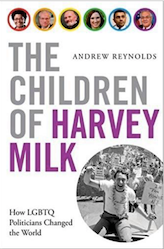 This post was published on the now-closed HuffPost Contributor platform. Contributors control their own work and posted freely to our site. If you need to flag this entry as abusive,
send us an email
.