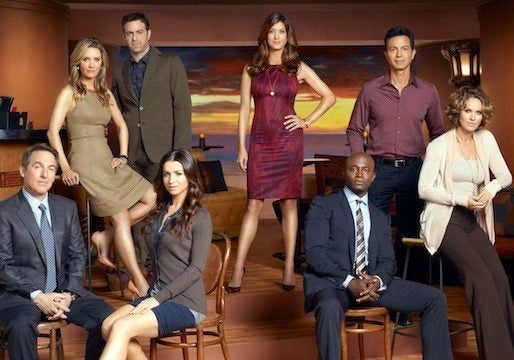 From cancer patient's daughter to patient.
Sarah Ramos, who stars as Haddie Braverman on "Parenthood," will guest star in the Jan. 22 series finale of "Private Practice," according The Hollywood Reporter.
In the episode entitled, "In Which We Say Goodbye," Ramos will play a patient of Violet's (Amy Brennenman). The finale, which wraps up the series' six-season run, also features Addison's (Kate Walsh) wedding to Jake (Benjamin Bratt).
In other casting news ...
Wendi McLendon-Covey returning to "Modern Family." The "Bridesmaids" star will reprise her role as Cam's (Eric Stonestreet) lesbian nemesis Pam on the ABC series, but she'll be without her better half, played by Michaela Watkins. [TVLine]
Kelsey Grammer and Martin Lawrence developing a multi-camera sitcom together? Rumor has it Grammer and Lawrence will star on an "Odd Couple"-esque comedy series for Lionsgate TV, with a ten episode first season and a potential of 90-episode pickup. [Deadline]
Yvette Nicole Brown to guest-star on "Shake It Up." The "Community" star is set to appear on the 19th episode of Season 3 of Disney Channel show as a psychic. [TVLine]
Zuleikha Robinson to "The Mentalist." The "Homeland" baddie will guest star on an upcoming episode of the CBS drama as a brilliant scientist specializing in the biological roots of murder. [TVLine]
BEFORE YOU GO