Will Smith's new film "I Am Legend" premiered at New York's Madison Square Garden Tuesday night. The reviews are generally mixed, like those of Variety and The Hollywood Reporter.
And testing whether three is a crowd, Tom Cruise showed up with Will and wife Jada. Cruise may not be in the movie, or live in New York, but the families are great friends. Cruise has talked Scientology with Smith and both home school their kids.
Just Monday Cruise came to see his buddy get his hand and footprints cemented in Hollywood and he posed for Smith family photos. Last month Smith came to Cruise's "Lions for Lambs premiere.
Tom said said of his fellow A-lister, "We share that same level of reality and commitment that we have to our craft and to our family. Its fun. Wherever Will Smith is, that's where the party is!"
And apparently Tom likes to party. Wife Katie Holmes, last spotted shopping with Suri Friday, decided to stay home.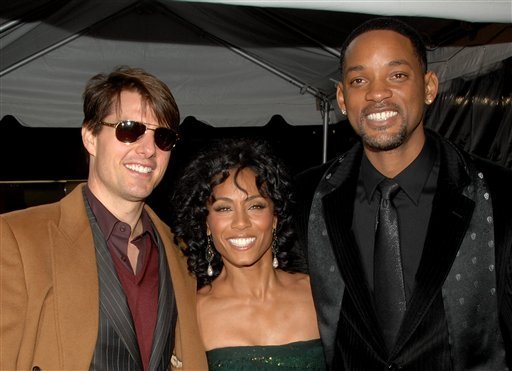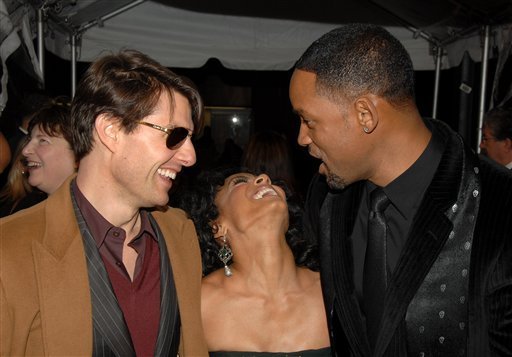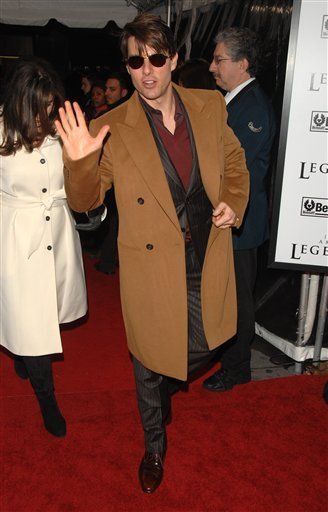 At Monday's cementing: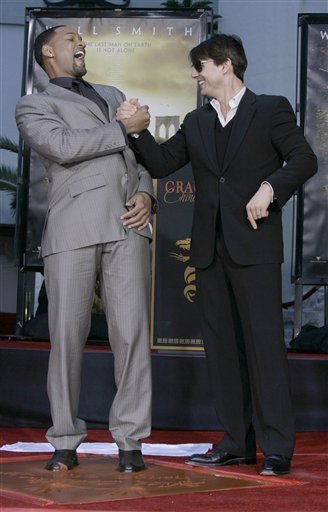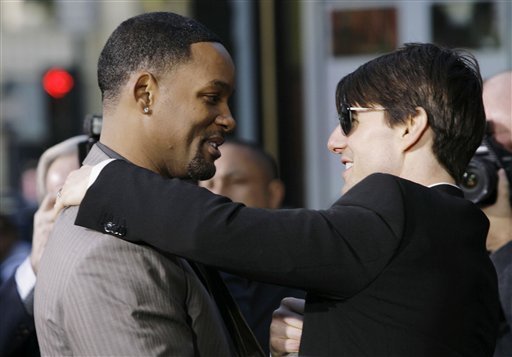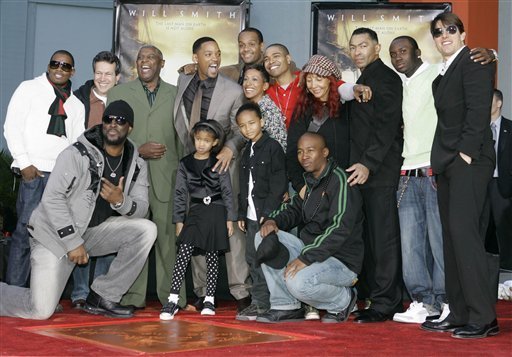 At last month's "Lion for Lambs" premiere: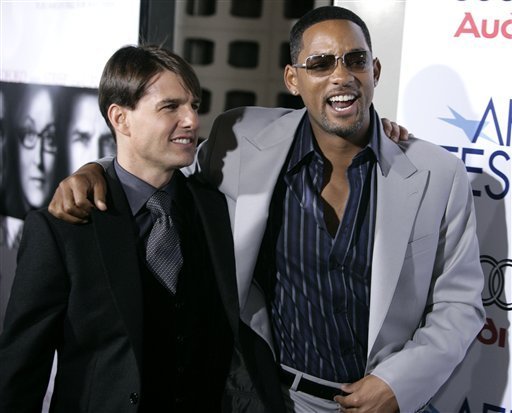 All photos AP