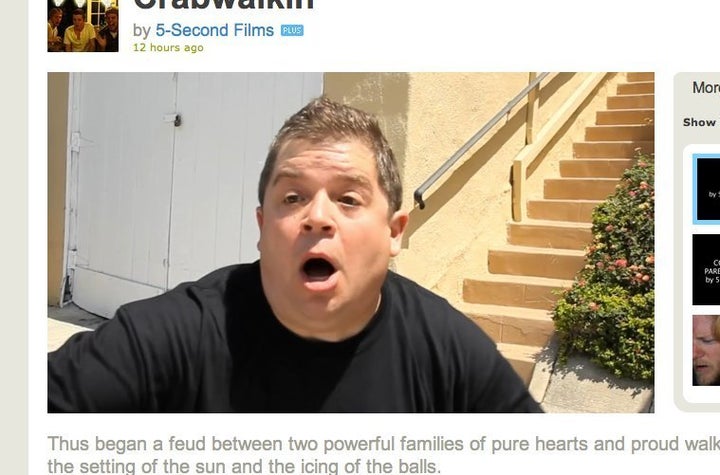 Fans of the Internet's premiere source of ADD entertainment, 5-Second Films, get a real treat this week: a celebrity cameo! Actually, is it still considered a cameo if the entire movie is five seconds long?
Anyway, Patton Oswalt stars in this five-second masterpiece called "Crabwalkin'" featuring the kind of twist ending normally reserved for M. Night Shaymalan movies. Sort of. There's also a bit of "Jackass" in there too.
We also noticed that Oswalt sent a tweet earlier saying there'd be "many more to come." We wonder what he'll do next?