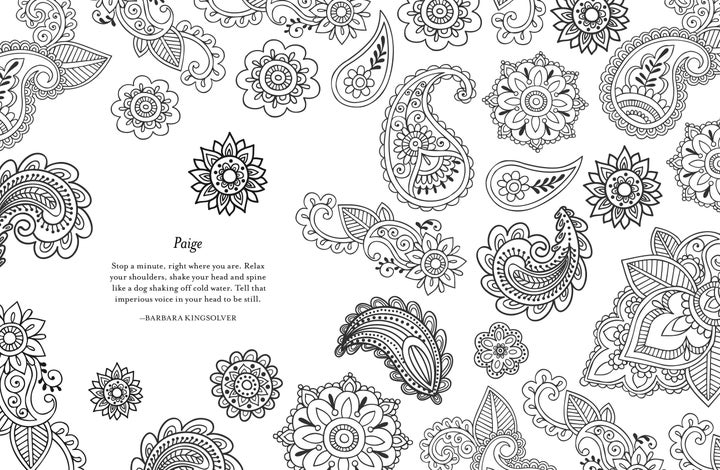 In Dale Carnegie's self-help classic, How to Win Friends and Influence People, he reminded the world that "a person's name is, to that person, the sweetest and most important sound in any language." 
Combine that magical noise with the soothing activity of coloring, and you have the recipe for a personalized coloring book. And just like coloring books, personalized volumes aren't only for kids anymore. 
As Buzzfeed noted this week, publisher Put Me in the Story offers adult coloring books personalized with your own name to enhance the coloring experience. The publisher's own site notes that their mission is to spark a greater attachment between kids and books, because "great personalization can create a profound connection between kids and books." Get your toddler a picture book in which he or she is the protagonist, and reading it becomes doubly exciting. 
Well, newsflash: All humans remain enraptured with themselves, and as Carnegie knew, we love seeing and hearing our own names. Why should kids have all the fun, anyway? Why shouldn't you color in a book with your name on the cover, while curled up in your racecar bed, after a hearty dinner of mac n' cheese with hot dugs cut up in it?
Hey, I think I just described my perfect evening.
So if you're in the mood to feel important and pampered, and scrawling your name in crayon on the walls isn't cutting it, maybe a personalized coloring book is what you're looking for. Here's a peek inside a couple of Put Me in the Story's relaxing adult coloring books:
PHOTO GALLERY
Adult Coloring Books For Everyone