Warning: We're serious. It gets (gloriously) dirty down there.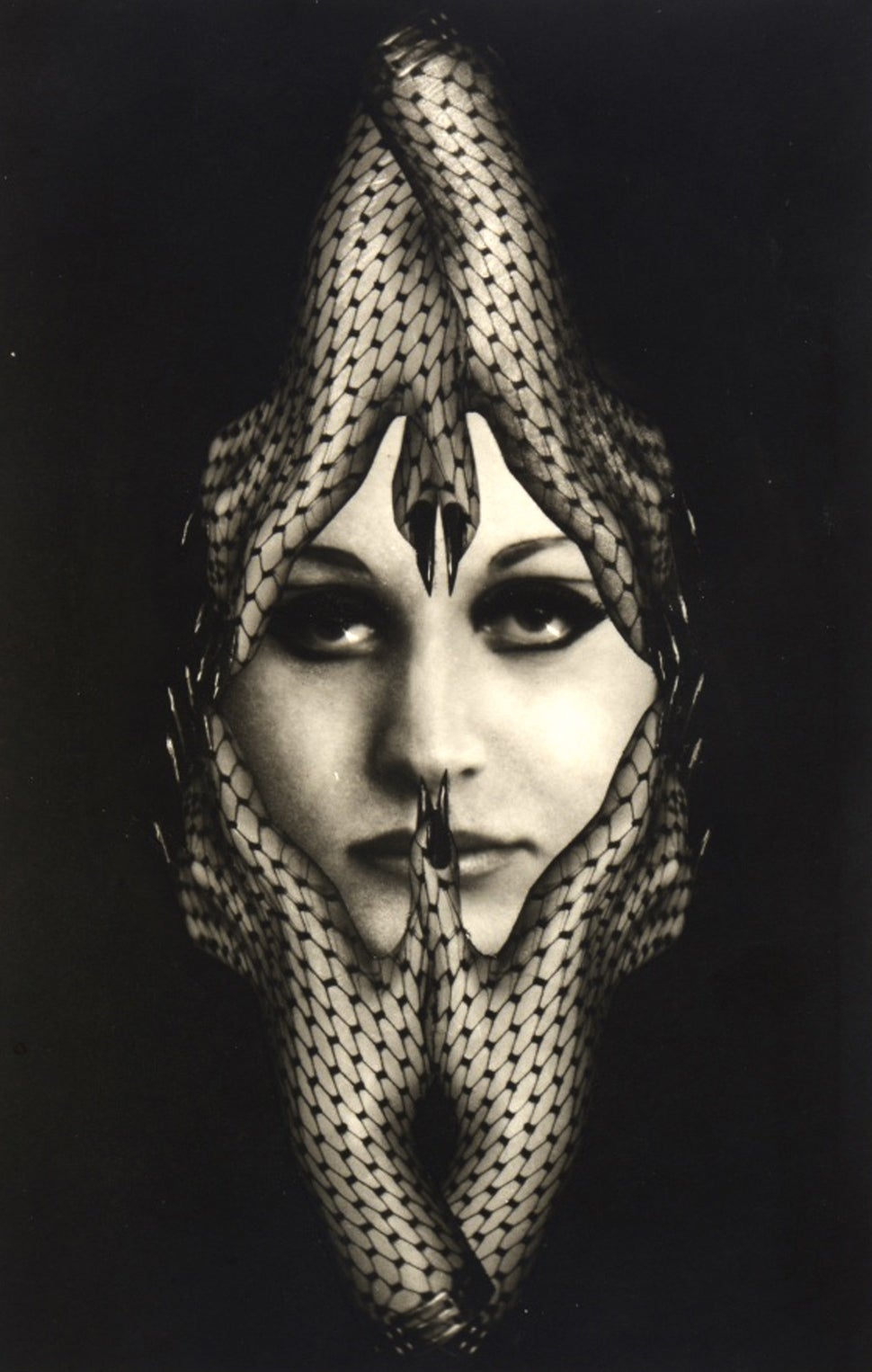 At the age of 50, well before his death in 1976, French photographer Pierre Molinier fashioned himself an imaginary grave. It read: "Here lies Pierre Molinier born on 13 April 1900 -- died around 1950 -- He was a man without morals -- He didn't give a fuck of glory and honour -- Useless to pray for him."
"The Temptations of Pierre Molinier," currently on view at London's Richard Saltoun Gallery, revisits the work of one of the most giddily depraved photographers of all time. I'm talking seriously perverse, like claiming to pleasure himself on his sister's corpse perverse. But, of course, this deranged kinkiness constitutes the infectious magic of Molinier's work, bored with questions of authenticity and morality, instead intrigued by the endless possibility of multiplied, mutated and tangled limbs. 
Molinier's photographs, mostly made in the 1960s and '70s, are black-and-white vignettes, granular glimpses into dark fantasies enacted and made flesh. Most of his smallscale, home-developed silver gelatin prints depict Molinier himself, dressed in drag and drenched in shadow. Fishnets, high heels, corsets, doll masks, dildos, guns, bound feet and exposed bodies -- such fetishistic objects appeared constantly throughout the work.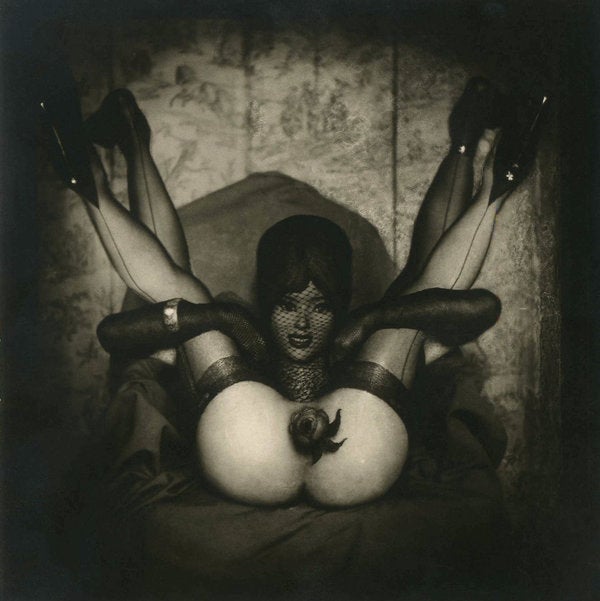 Molinier was born in 1900 in Agen, France, though he spent most of his life in Bordeaux. He was trained as a house painter and later became interested in art, working mostly in realistic painted landscapes. He explored different movements, testing the waters of Impressionism, abstraction and Symbolism. The latter provided the most inspiration, mainly when coupled with Satanic rituals and ancient Egyptian religions.
It was in 1955 that Molinier met Andre Breton, one of the most promising living Surrealists of the time. Soon after, Molinier pinpointed a purpose for his artistic ventures -- in his words: "for my own stimulation." 
At times, Molinier meant this quite literally. He managed to fashion a set of stocks that enabled him to practice auto-fellatio, which he would perform while releasing the camera's shutter. He would have sex with dolls he was photographing and use his sperm to mix color pigments. He'd use his body parts to manipulate his negatives, very manually.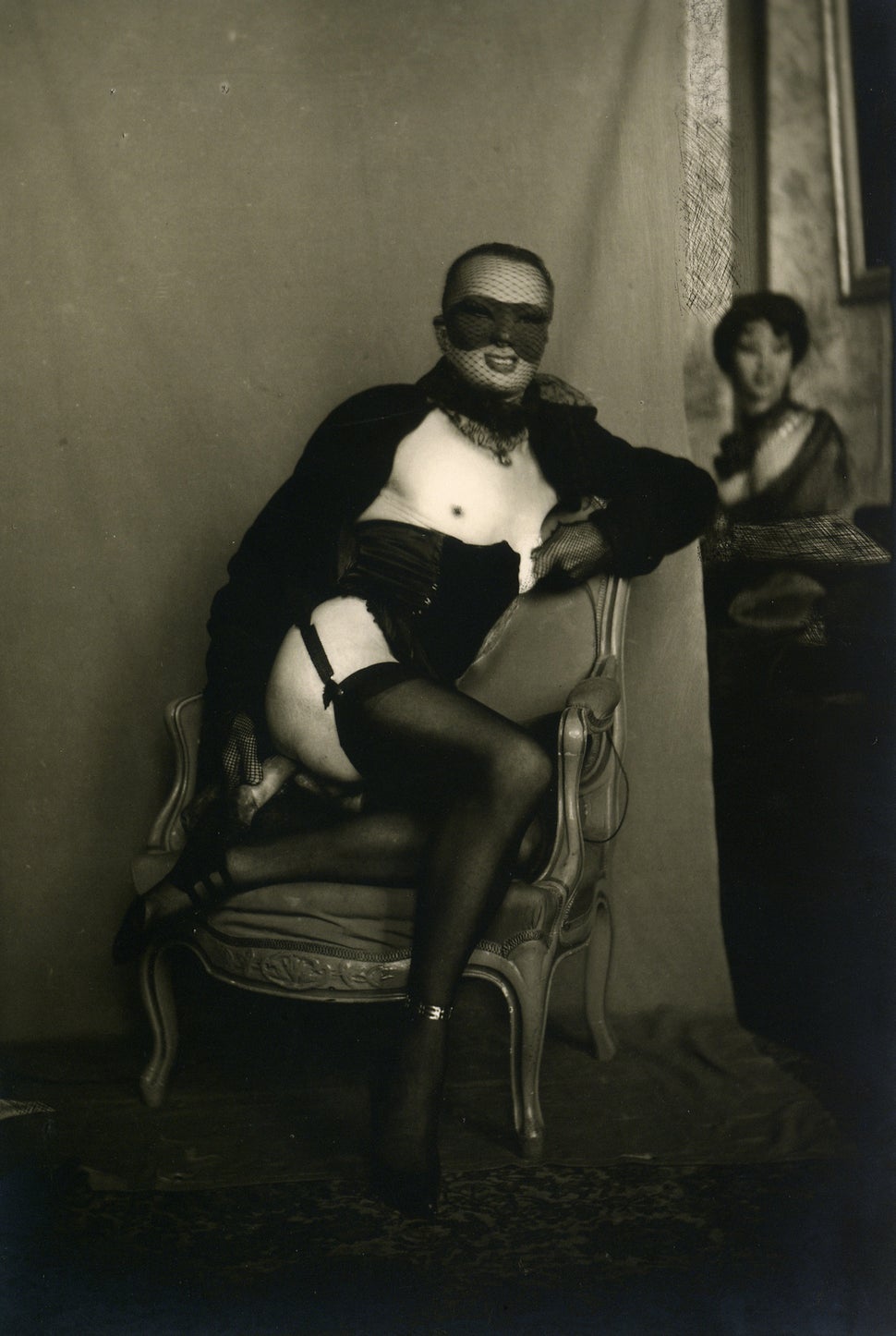 In the images himself, Molinier also indulged in a heavy dose of eroticism. In one photo, he sticks a dildo inside himself while donning a masquerade veil. In others, he collaged multiple images of himself -- some in drag, some from years prior, some themselves a mashup of male and female parts, into nonsensical, fantastical orgies, available only on film.
Through his photographic peepholes, Molinier invited viewers into the boudoir of his dreams and nightmares, not quite summoning them but thrusting access upon them, plunging down their throats images that can't easily be unseen. Molinier was joyfully perverse, and wanted his viewers to be, as well. In fact, he didn't give them much of a choice. 
Molinier used the camera to create theatrical realities that otherwise would have been impossible. Namely, making love to himself -- as both man and woman, dominatrix and succuba, self and stranger. "At the core of his art," Adrian Searle wrote in The Guardian, "his transvestism signaled the merging of sexes, a multiplication of organs and limbs and selves. He became the object of his own desire, a self that was other."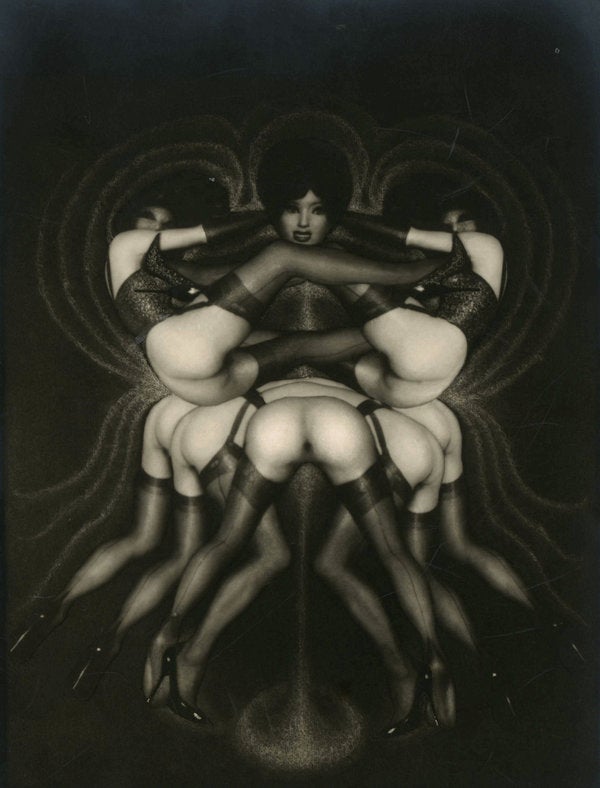 Another icon hugely impacted by Molinier's work is Genesis BREYER P-ORRIDGE, the avant-avant-garde artist known for merging genders and identities with her late lover, Lady Jaye Breyer P-Orridge. Molinier's interest in proliferating the self, and masking it as other, was central to P-ORRIDGE's work. "The irreversible compulsion of Molinier's montages, where men become women, become clones of themselves, become animalistic, become erotic, become gross, become romantic, generates a maelstrom of fluid possibilities," the artist explained to The Huffington Post in an earlier interview.
"We are in the eye of his tornado, red slippers flash past, a witch, a dildo, a mask always a mask. Pierre Molinier insists we face the impenetrable fact of our obliteration,"P-ORRIDGE continued. "Yet simultaneously he describes a frolicking masqued ball, a carnival of interchangeable characters. All of who can be him and equally therefore all can be ourselves as well."
PHOTO GALLERY
Art History's Most Erotic Artworks