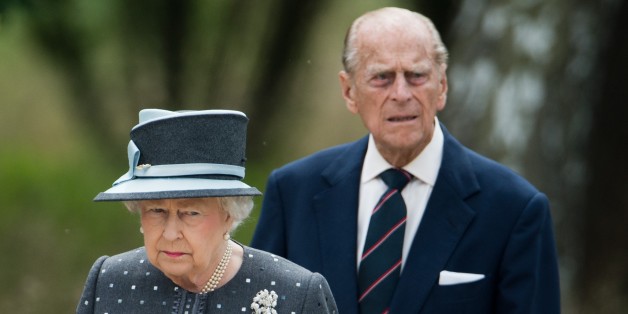 LONDON, July 10 (Reuters) - Prince Philip, the 94-year-old husband of Britain's Queen Elizabeth well-known for occasional verbal gaffes, was caught on camera swearing at a photographer on Friday, British media reported.
At an event to mark the 75th anniversary of the Battle of Britain between the Royal Air Force and the German Luftwaffe in 1940, TV footage showed an exasperated Philip appearing to lose his temper during a photocall.
"Just take the fucking picture," news websites quoted him as saying to the photographer at the event in central London attended by son Prince Edward and grandson Prince William among others.
Buckingham Palace declined to comment on the incident.
Philip, the longest-serving consort in British history, has found himself in hot water before for gruff and unguarded remarks.
The former naval officer once told British students in China, "If you stay here much longer, you'll be slitty-eyed," and asked Aborigines in Australia if they still threw spears at each other. (Reporting by Michael Holden; editing by Andrew Roche)
BEFORE YOU GO
PHOTO GALLERY
Queen Elizabeth's Most Dazzling Hats