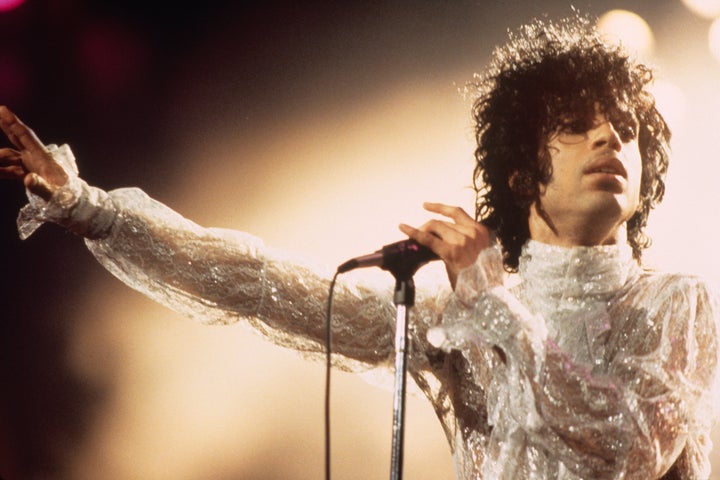 Do you remember your Joel Goodson moment? In Risky Business, Goodson (Tom Cruise) drops his parents off at the airport, comes home, and declares his freedom by dancing around his home in his underwear to Bob Seger's "Old Time Rock and Roll."
In my first week with the house all to myself, I kept my pants on and didn't wait to get back to the house. Just after my parents got out of the car and before I even drove away from Detroit's Metro Airport, I popped in side two of Parade, the Soundtrack to Under the Cherry Moon and cranked it as loud as I could. If I was going to make a movie about my life, no question the most exciting part of my story would be a soundtrack filled with music by Prince.
This is the end of a crappy week for any Prince fan. He died on the 21st of April last year. I know I'm not the only one who has that date burned into their consciousness. I've seen friends posting notes on Facebook, heard DJs mentioning it on the radio, I even saw the People magazine tribute edition back on the shelf by the checkout line at a local Safeway – with one person actually buying it.
This is now the life of a Prince fan… court battles, revelations about drug abuse, and special magazine editions for collectors instead of new music and a memoir from the Artist himself.
Both Warner Brothers and Universal Music have indicated a desire to be smart and deliberate caretakers of Prince's music. "You don't want to be like Hendrix or 2Pac and slough everything into the public, sometimes with inferior collaborations and rushed compilations," Knopper said. "But you don't want to be too stingy either."
The end of Prince's life has us wondering about what else we missed? What is fact or fiction? Rockers with perplexing ends have become cottage industries – with sales of their music, products, books, and movies well after they were gone (think Jim Morrison). But police have investigated Prince's death for a year and still don't have all the answers they or we want.
"The full story mostly came out about (Michael Jackson), but that was because people were with him when he died, particularly Conrad Murray, and there was a lengthy wrongful-death lawsuit that forced many key players to testify," said Knopper, who interviewed hundreds of people while researching his book on Jackson. "I don't know if any of that will happen with Prince. Some of it may stay a mystery."
Learning more about the circumstances of Prince's death could do so much good, beyond just soothing sad souls like mine. The New York Times reports that "Since Prince's death, several regulatory changes have been approved, nationally, internationally, and in his home state. The D.E.A., for example, decided in October to reduce by 25 percent the amount of opioids that could be manufactured in the United States. In August, Congress made it easier for doctors to prescribe two drugs that treat opioid dependence: buprenorphine and buprenorphine/naloxone, which is sold as Suboxone…" "In China, officials have agreed to ban the production of four types of fentanyl."
All the mystery surrounding Prince's life was kind of cool, but not so much when it comes to his death. I think I'll always feel a little ache when I'm reminded that Prince isn't with us anymore. Knowing more about his life and death won't bring him back, but it will make it easier to rationalize and provide context about his life for the fans who will come. I hope Prince's inner-circle realizes that there is real value to sharing the truth about his life and his death. I also hope that celebrities and influencers see the value in chronicling their personal history. Whether it helps future writers, historians, and filmmakers get facts right or simply provides solace and meaning for fans pained by terrible moments that seem pointless, a record of a person's history has meaning and value long after that life has ended.
In the last year, my pre-teen son has become a Prince fan too. It's great to share the music that I grew up on (except for "Darling Nikki" and "Let's Pretend We're Married") with him. While I can always tell him about the first time I heard Controversy, or when I saw Purple Rain, or going to see Prince's during his amazing 2004 comeback tour, my recollections almost always end with a sad sigh… I just don't know how else to finish the story.