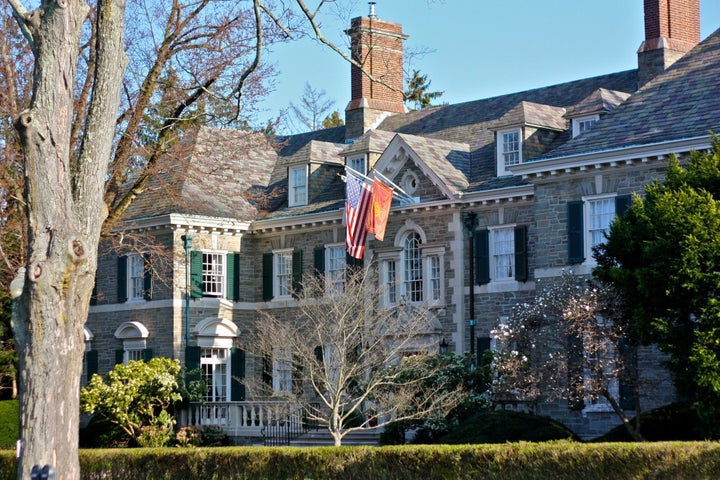 A Princeton club is making sure its guests are fully aware of the definition of consent. 
The Club Charter, a private dining and educational club established back in 1901 that serves both undergraduates and alumni, recently started handing out fliers at their parties with an explicit explanation of what consent is.
Consent is asking for and receiving affirmation before and while engaging in anyone's personal space or belongings, and can be revoked at any time.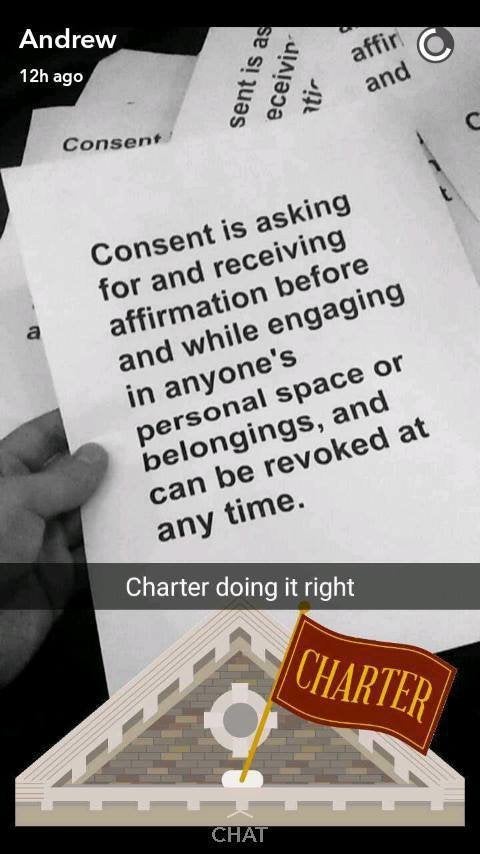 The idea came from a similar practice at some Stanford parties, and requires those who wish to attend an event at Charter to read the printed statement before entering.   
"Of course, anyone can choose to refuse to read the statement, but we would not allow them into the event," Lorena Grundy, president of Charter, told Princeton's The Tab. "I think it's reasonable to assume that if someone refuses to spend a few seconds thinking about consent as they enter the club, they are unlikely to spend a few seconds ensuring consent for any later actions, and having any such people at our events would make me deeply uncomfortable." 
More colleges are attempting to make consent education a priority, one small step toward dealing with the pervasiveness of campus sexual assaults. A 2014 study by the University of Arkansas showed that 61 percent of men said they interpreted a woman's consent by body language, whereas only 10 percent of women said they gave consent with body language. 
A spokesperson for Princeton University was not immediately available for further comment. 
BEFORE YOU GO
PHOTO GALLERY
'It Happens' Sexual Assault Series by Yana Mazurkevich