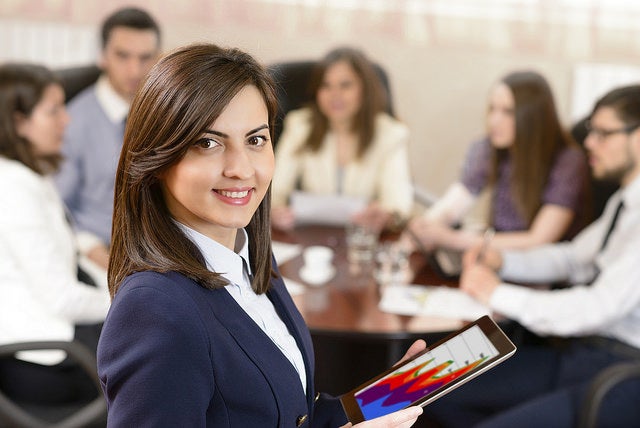 Is project manager success the same as project success?
The most recent PMI Pulse of the Profession report from 2016 tells us that project success is increasing in organizations which value the skill of project management. The Standish Group 2015 CHAOS report in contrast, tells us that in IT projects at least, the success rate is still woefully low, having risen to 32% since 1994 when the success rate was 19%. Factoring in the new yardstick of customer satisfaction, 2015 IT success rates decline to just 29%.
Frustratingly (for me at least!), these studies do not measure satisfaction with the project and program managers, they are purely a measure of project success. While project outcomes and project manager success are likely to go hand in hand, I started to wonder if we can just assume that one reflects the other. I have worked on successful projects that had different project managers at different stages where some were well respected and others were not. Project teams who have been working well together for a long time can sometimes overcome the gaps in a project manager's skill by virtue of their familiarity with the project and each other. Also, a project manager who performs well in one environment or area of development may not perform as well when they move somewhere new.
As a project manager, I network with a LOT of other project managers. Like any other profession, we have extraordinary examples, good examples, and some mediocre examples. I think most of our community believes that project managers are needed; that we are necessary for a project to succeed.
After a career working as a project and program manager, plying my trade with many team members from around the world, I found myself wondering in 2016 whether our view is shared by the people we work with.
To find out, I decided to create a survey. I shared the survey questions with project managers and non-project managers in the hopes that I could assess the views of each group and, even more interesting to me, compare them.
The result was wonderful. 266 people – 131 project managers, and 135 non-project managers shared their perspective over the course of just a few weeks. I received wonderful feedback.
Here I share the high-level results. For the complete report, please check out the Survey Results.
Project managers are needed!
Happily for us in the profession, 88% of respondents believe that project managers are essential to the success of a project. Reassuringly, project managers and non-project managers are closely aligned in this perception with 90% of project managers, and 86% of non-project managers agreeing (strongly or slightly) with the statement that Project managers are essential to project success.
The most common benefits of having a project manager that were raised were leadership, drive and accountability, although many respondents listed more traditional PM skills such as organization and co-ordination. Several respondents pointed out that the best aspects of having a project manager only show up in the best practitioners.
Project managers are quite well aligned when it comes to believing that project managers provide context and purpose, that they make things happen on a project and that they provide a buffer between the team and management. In each case, a higher percentage of project managers agree with the statements AND are more likely to agree strongly.
When it comes to what might be considered the traditional project manager skills of ensuring tasks are completed on time and that we all know who is on point for deliverables, there is a high level of agreement between project managers and non-project managers.
Administrivia can easily go too far.
Disappointingly, but unsurprisingly, non-project managers are more likely to believe that project managers are too task oriented – losing sight of the bigger goals – and that they take up time with administrative tasks such as meetings. These opinions showed up in both the scored questions and the general comments in the survey. Project managers and non-project managers alike reported that bureaucracy, micro-management and overhead get in the way, with many others highlighting lack of leadership skills and, in too many cases, lack of project management skills as the biggest negatives.
Lack of context gets in the way.
A common theme from respondents is that project managers don't always have the right business context to effectively support the team and prioritize efforts. Some respondents reported feeling that they must train the project manager to understand what they are managing. Others said that project managers that lack context and business background are just facilitators and administrators and do not add value. Without sufficient context the project manager may struggle to gain the respect of colleagues which reduces their effectiveness.
Conclusion
The role of the project manager is well regarded but there are opportunities to increase our perceived value and impact. It seems that both groups would like the project manager to move beyond the traditional task management and tracking roles – although these are still regarded as valuable – and act as a knowledgeable single point of contact for everyone inside and outside the project. 
Ruth Pearce is an experienced program manager, positive psychology practitioner and owner of A Lever Long Enough, where she helps project managers develop the skills needed to fully engage their teams. She is also the first THRIVE Programme consultant in the US - a program developed in the UK that helps people with anxiety to THRIVE.  She is writing a book - The Project Management Effect: From Organizing to Engaging, and regularly presents on engagement at conferences including for PMI and the WBI Embodied Positive Psychology Summit.
Ellevate Network is a global women's network: the essential resource for professional women who create, inspire and lead. Together, we #InvestInWomen.
This post was published on the now-closed HuffPost Contributor platform. Contributors control their own work and posted freely to our site. If you need to flag this entry as abusive,
send us an email
.