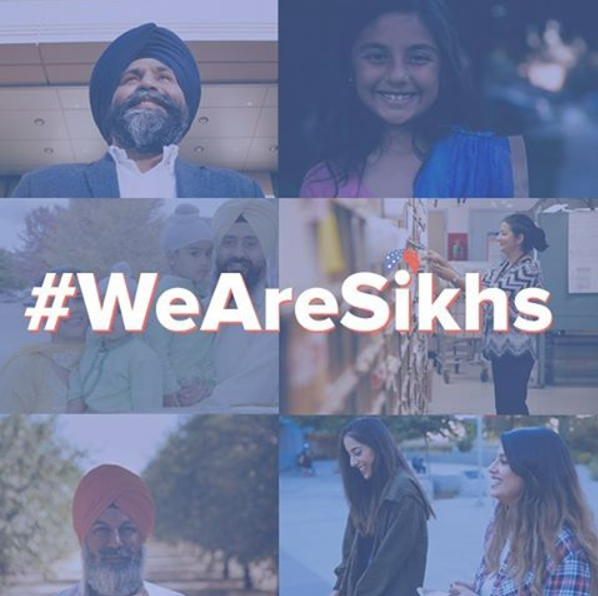 Ronald Reagan described America as a "shining city on a hill." An ideal that Americans, regardless of their political or ideological affiliations, have long embraced. President Reagan was referring to our founding principles of equality, religious freedom, human rights and free expression.
As an Sikh American, these ideals have always been powerful to me because they not only speak to my pride as an American, they are also fundamental to my faith.
Sikhism, despite being the fifth largest religion in the world, with approximately 500,000 members in the United States is not well understood to most. A recent poll found that 60 percent of Americans admit knowing nothing about Sikh Americans and 66 percent have never met one.
The first Sikhs came to America from India in 1899, and they did so because they understood that if they worked hard that their families could have a good life in a nation that promoted equality and accepted people of all faiths. Sikhs and wanted to join the melting pot that is the United States and live the American Dream.
Given the misunderstanding that exists about Sikhism and the symbol of the turban, it is our responsibility to inform our neighbors about who we are and what we stand for.
Today, Sikh Americans are sometimes not accepted and embraced by their neighbors. Following the horrific attacks on our nation on September 11, 2011, our community has been the target of discrimination, intimidation, harassment and hate crimes, primarily because many Sikhs choose to wear a turban. In the Sikh faith, the turban is a symbol of equality and of our commitment to community service, and 99% of individuals wearing a turban in the United States are Sikhs. Sadly, 67 percent of Sikh schoolchildren who wear turbans are the victims of bullying in school.
Sikhs started wearing turbans in India as a powerful protest against the caste system, in which only the most elite in society traditionally wore turbans. It was a way to demonstrate our belief that all women and men are equal in the eyes of God. Similarly, Sikh surnames for men are typically Singh, which means Lion, and for women, Kaur, which means princess, and is a symbol of the equal treatment of men and women in Sikh culture. 99 percent of Americans wearing a turban are Sikhs, and we wear our turbans as a symbol of our faith and a reminder to never forget the values of our religion: freedom, equality and love. We also wear it to show our communities that an individual with a turban is always willing to help someone in need.
Be curious about Sikhism. Our values are important to us and we want to share them with you too.
Given the misunderstanding that exists in our country about Sikhism and about the symbol of the turban in particular, it is our responsibility as Sikh to inform our neighbors about who we are and what we stand for. That is why I helped launch the We Are Sikhs campaign, which is aimed at raising public awareness for Sikhs in the United States and increasing our presence in communities across America.
The misconception of Sikhs could not be farther from the truth. Our story is a deeply American story. We have served America in the U.S. Armed Services dating back to World War I. Sikh-Americans are pillars of the community. We are coaching youth sports, volunteering in community centers and running local businesses.  Our Gurdwaras – places of worship – are open to all visitors and we are happy to share a meal together with anyone who wants to come in.
Our request to the greater community is to be curious about Sikhism. If you see someone wearing a turban, ask us what it means. If you live near a Gurdwara, come in for a meal on Sunday. Our values are important to us and we want to share them with you too.