The actress apologized about her show, "Veep," for basically allowing Trump to happen, before bringing the crowd to tears by announcing her father, William Louis-Dreyfus, died this past Friday. After her revealing admission, fans on Twitter were quick to offer their condolences to the star about her late father. 
Unfortunately, many tweeted their kind sentiments to the very alive actor Richard Dreyfuss, who is most famous for his role in "Jaws" and "What About Bob?". The spelling of Dreyfuss, versus Dreyfus, is also a nice hint that he's not related to the "Veep" star.
Dreyfuss ― who again, is NOT dead, nor is he Louis-Dreyfus' father, luckily has a great sense of humor and tweeted about the incident: 
Alive and tweetin', people.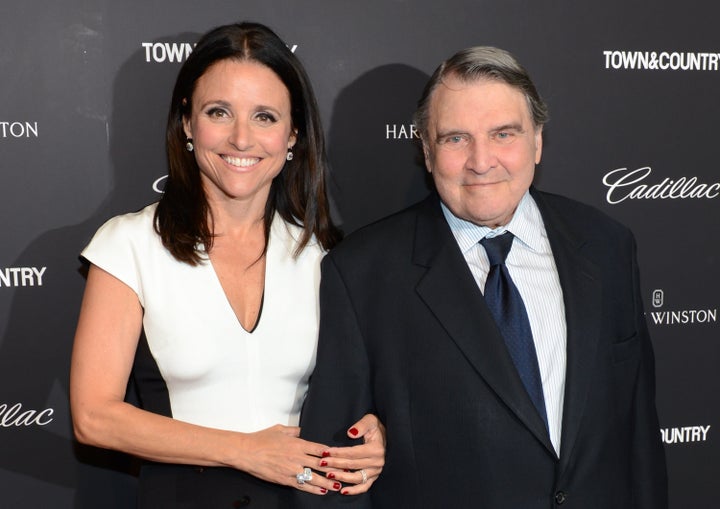 Watch Louis-Dreyfus' moving speech about her dad below: 
BEFORE YOU GO
PHOTO GALLERY
Emmys 2016 Red Carpet