It looks as if a Florida high school student's racist "promposal" may have inspired a copycat in another state.
Earlier this week, 18-year-old Noah Crowley, a student at Riverview High School in Sarasota, went viral for all the wrong reasons when he asked a girl to the prom by holding up a sign that read, "If I was black, I'd be picking cotton, but I'm white so I'm picking u 4 prom?"
A student at Francis Howell High School in St. Charles apparently copied the verbiage for his own racist promposal, according to St. Louis station KTVI.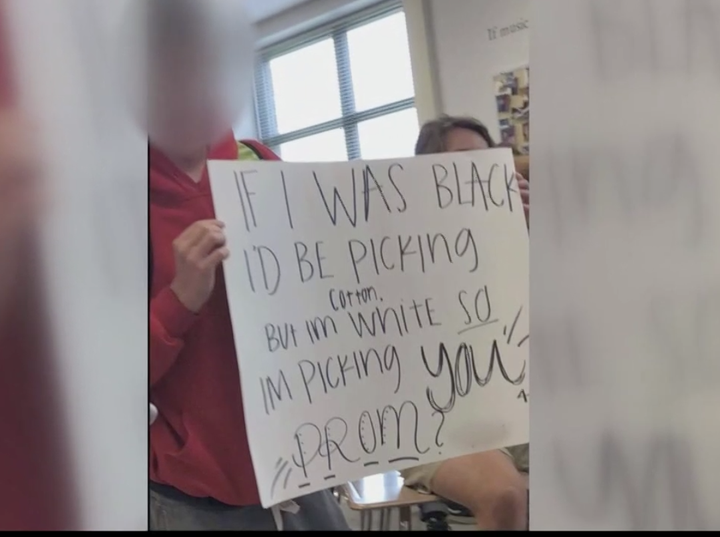 School officials learned about the promposal on Wednesday after seeing a photo of the sign on social media, according to a statement sent to St. Louis station KSDK. The Francis Howell School District says an investigation is underway:
"The incident is being investigated, and while the District cannot share information about the discipline of specific students, any student that uses demeaning speech and language will receive consequences in accordance with the FHSD Code of Student Conduct.

"The Francis Howell School District and Francis Howell High School work to promote inclusion, acceptance, and equality for all students and staff."
Francis Howell High School did not immediately return a request for comment from HuffPost.
Locals in St. Charles aren't happy about the promposal, as the video below from KSDK demonstrates.