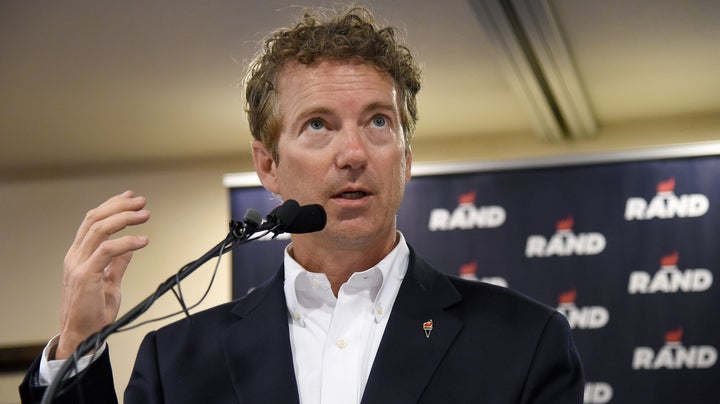 Presidential candidate Sen. Rand Paul (R-Ky.) says concerns over his lagging poll numbers and less-than-stellar fundraising totals are much ado about nothing. 
"Could things be better? Sure. We wish we had as much money as the royal Bush family, but we don't," Paul told conservative radio host Laura Ingraham on Thursday. "I don't think anybody's going to. But I don't think [former Florida Gov. Jeb Bush is] going to be able to buy the presidency. I don't think he's made himself inevitable by having 100 million [dollars]."
"We're pretty pleased with where are are," Paul added. "We have enough to compete and we will compete."
Politico reported Tuesday that Paul has taken in only $13 million, a fraction of what Bush, his fellow rival, has raised. His lack of funds is largely attributed to Paul's dislike for fundraising and his failure to secure extremely wealthy donors.
"Everyone is on edge, and no one is having any fun. They need to recapture some of their positive mojo, and fast," a Paul aide told Politico.
Paul's campaign sought to counter that narrative on Thursday, when it secured an extremely glowing Breitbart News story declaring that, essentially, everything was going swimmingly with Paul's bid for the White House.
"This campaign is built for the long haul," Doug Stafford, Paul's chief strategist, told the conservative outlet "This is a marathon, not a sprint. No one will have bolder ideas or a better organization when the rubber meets the road."