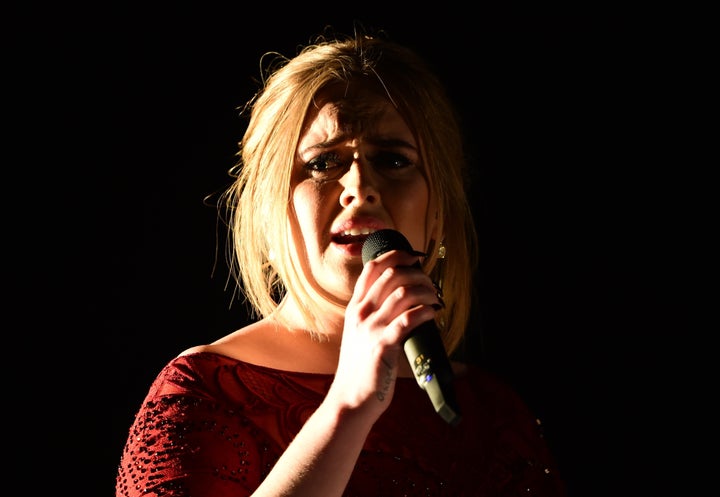 The world is reeling, Grammys viewers in particular.  
UPDATE (Feb. 16, 12 a.m. EST): Some odd sound disrupted Adele's highly anticipated performance on Monday night, and now we know exactly what it was. According to Adele herself, the piano mics fell on the piano strings, causing her rendition of ballad "All I Ask" to sound a tad bit pitchy.
But you know what? We all learned an important lesson on Monday night: Adele is human. (And so is Beyoncé, for that matter.) 
She still got a standing ovation.
PHOTO GALLERY
Most Outrageous Grammys Looks 2016