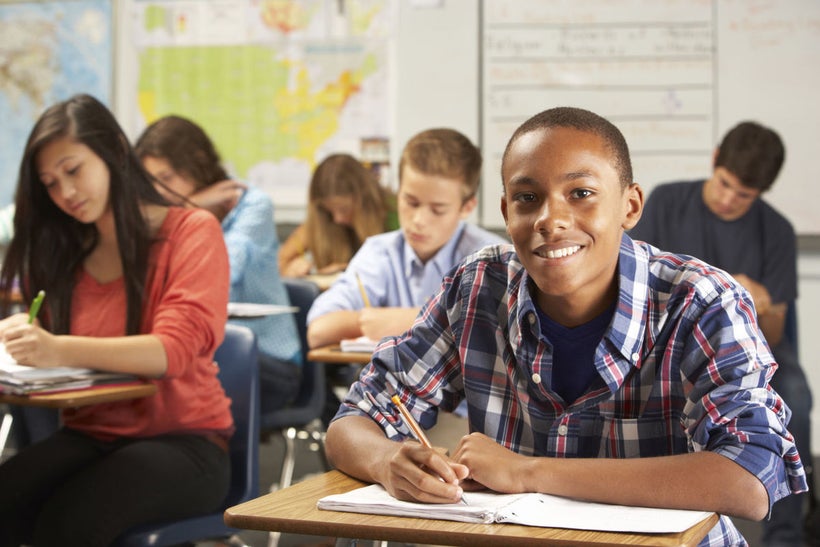 Dr. Donna Ford is a prominent educator and endowed chair at Vanderbilt University. Her research has long addressed issues of race and racism in education. She is recognized by her firebrand style, commanding prose, and passion for Black learners. Ford recently appeared on the nationally broadcast course, Black Minds Matter – a publicly live-streamed course that addresses issues facing Black boys and men in education.   Ford provided a litany of statistics and compendium of scholarly works that demonstrates that Black boys and men are systematically prohibited from involvement in gifted education as a result of racist ideologies that perceive them as academically inferior. Leaving no uncertainty, she declared "we must desegregate gifted education! Gifted education was never meant for Black people, no less Black males".
We must desegregate gifted education! Gifted education was never meant for Black people, no less Black males
She highlighted the history of gifted education as a venue that provides opportunities for White children to benefit from a higher quality education and superior teachers. In doing so, she provided data from the Office of Civil Rights that demonstrates that the underrepresentation of Black students in gifted education is so severe, that it would take classifying 250,000 Black students or more in gifted education to fill the divide.  
In contrast, she argued special education has become a dumping ground for Black children, particularly Black boys. She noted this is due to bias that leads educators to perceive Black boys as dysfunctional, deviant, delayed, and disadvantaged.
"Special education is not that special, or you'd see more Whites in it."
In a powerful moment, she contended "special education is not that special, or you'd see more Whites in it." She further argued special education is a tracking mechanism that fuels the school to prison pipeline and 'socializes' Black boys for prison. Ford's comments were further reinforced by a guest lecture from endowed professor Dr. Fred A. Bonner II. Bonner is also a widely respected expert on gifted education. He argued the tracking of Black boys into special education and out of gifted education is a matter of educator opinions of intelligence. Bonner noted placement in gifted education is a function of student ability and a students' choice to do so; however, he stated it is also directly tied to teacher nomination. He argued teachers simply don't advocate for Black learners to be evaluated for gifted education. Bonner contended this affects placement in gifted education but also influences how Black learners see themselves, "if you don't believe in them, how do you expect them to see themselves as gifted?"
As noted previously, the Black Minds Matter course is taught by San Diego State University Distinguished Professor Dr. Luke Wood. Wood is among the most highly recognized and cited scholars on Black male learners. The course is open to the public and being livestreamed to over 10,000 learners across the nation. Participants are enrolled in the course as individuals and also participate in more than 250 live broadcast and replay broadcast sites throughout the nation.
Previous guest speakers for the course have included Shaun R. Harper (Provost Professor at the University of Southern California), Frank Harris III (Professor at San Diego State University), Ryan Smith (Executive Director of the Education Trust-West), and Patrisse Cullors (co-founder of Black Lives Matter). I have written previous contributions on their lectures, the stories are included below:
This post was published on the now-closed HuffPost Contributor platform. Contributors control their own work and posted freely to our site. If you need to flag this entry as abusive,
send us an email
.