Richard Simmons is suing the National Enquirer, Radar Online and American Media, Inc. for their "cruel" coverage of false claims.
The lawsuit was filed Monday in Los Angeles Superior Court and accuses the defendants of libel and invasion of privacy-false light, according to The Hollywood Reporter. The publications allegedly used Mauro Oliveira ― a former assistant who has apparently stalked, harassed and blackmailed Simmons ― as their source for stories about the "real reason he disappeared" between June 2016 and March 2017.
The Enquirer and Radar Online claimed Simmons underwent gender confirmation surgery, which his rep called a "complete fabrication," in a series of "cruel and malicious" articles. 
"The National Enquirer and Radar Online have cheaply and crassly commercialized and sensationalized an issue that ought to be treated with respect and sensitivity," the suit says. "Principles of freedom of speech and press may protect their prerogative to mock and degrade the LGBTQ community. But freedom to speak is not freedom to defame. Mr. Simmons, like every person in this nation, has a legal right to insist that he not be portrayed as someone he is not. Even the most ardent supporter of sexual autonomy and LGBTQ rights is entitled to be portrayed in a manner that is truthful."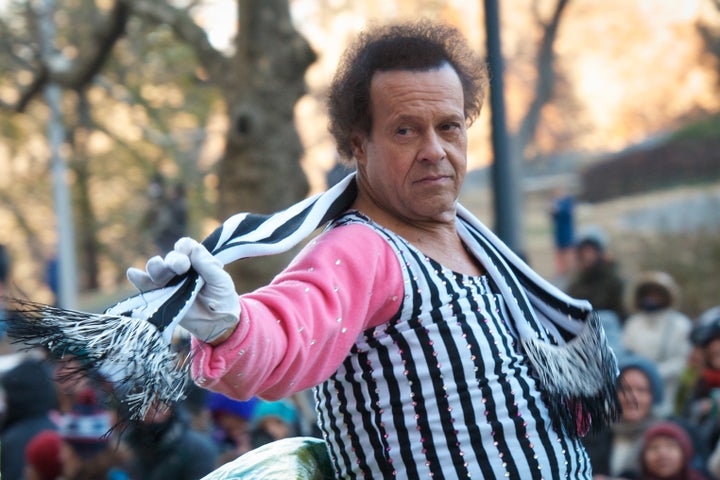 People magazine spoke with AMI about the filing. 
"We stand by our reporting about him, all of which was based on solid sourcing and material evidence," the company responded. "Should he choose to proceed with his lawsuit, we will defend it vigorously, and we look forward to the public vindication of our reports."
"This has reminded me that when you need help you can't be afraid to reach out and ask for it," he said. "We all think we should always be able to solve our problems all by ourselves and sometimes it's just bigger than we are."
BEFORE YOU GO
PHOTO GALLERY
Celebrity News & Photos: 2017