The last time it was this much fun to follow Columbia University football was the fall of 1971. It's been awhile.
For those who don't follow Columbia football – 99.9999% of the population, many of whom probably don't even know the school has a football team – the Lions are 6-0 so far this season.
So this current success is, for Columbia's long-suffering fans, a big deal.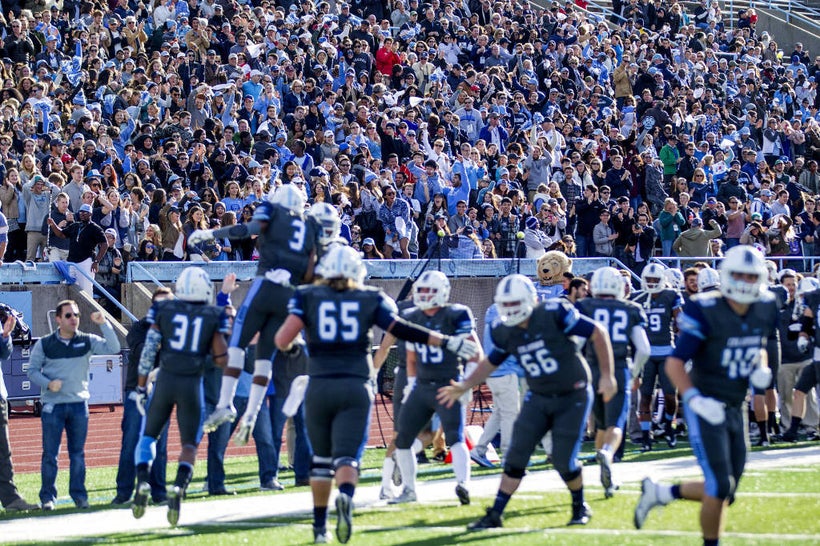 An article in the October 24 New York Times reported some Columbia alumni are having trouble coping with the new-found success, worrying it may take away from the university's reputation for academics.
Harvard has won or shared the Ivy League football title six times in the last ten years, and I doubt their alums are worried about that sullying the school's reputation.
As an alumnus of Columbia (also of Yale for grad school), I'm not worried. I'm elated.
Not only are they winning, but they have beaten last year's co-Ivy champs, Princeton and Penn, in thrilling last minute (Princeton) and overtime (Penn) victories. I was at the Princeton game in my home town of Princeton, NJ, and will venture to Manhattan in ten days to see them take on Harvard.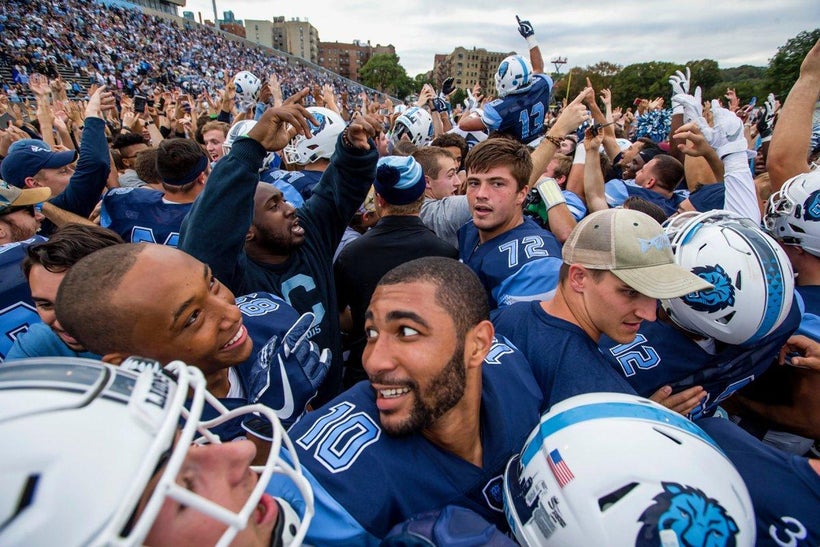 As I say, the last time Columbia football was this much fun was 1971 – a long time ago.
They beat Princeton by two points, Yale by one, Rutgers (Rutgers!) by one, Dartmouth by two, often in thrilling, last minute victories. Even their losses were exciting, including a two point loss to Harvard, and a three point defeat at the hands of Cornell, led by Heisman Trophy runner up Ed Marinaro.
I remember those days well, having "played" on the team my freshman year, and having known many of the team's stars for four years. (Fun fact: one of my teammates and good friends freshman year was an intense running back from Tenafly, NJ named Ed Harris who dropped out of Columbia but seems to have done okay in his acting career.)
The first thing I notice about the 2017 Columbia football team is where these guys are from. Quarterback Anders Hill is from Colorado (prediction - he will be a low round NFL draft pick next spring). Star receivers Josh Wainwright and Ronald Smith are from Texas and Missouri, respectively. The stalwarts of a very impressive defense are from Arizona, Texas and California.
The 1971 team had some terrific players, but Columbia rarely reached out farther than a couple of hundred miles, and almost never to different time zones.
Don Jackson, the superstar string bean quarterback who engineered some great games, was from New York's famed Stuyvesant High School; the late, great wide receiver Jesse Parks came from Springfield, Mass; the linebacking trio of Paul Kaliades, Frank Dermody and Max McKenzie – all outstanding players – were from New Jersey, Pennsylvania and Vermont.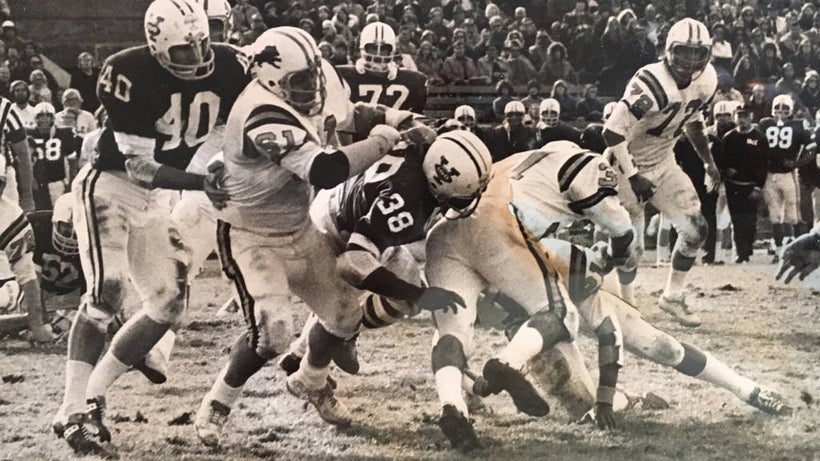 It isn't easy recruiting football players to Columbia. For one thing, the field is 100 blocks – or a 40 minute bus ride – north of the campus. At Harvard, you have a short walk across a bridge and you're at the stadium. At Princeton, the trip is even shorter – about two minutes from much of the leafy campus.
Then there's the problem of getting top players to come to a program with two losing streaks of more than 20 games in recent memory.
(To be fair, the Lions had a couple of good years in the mid 1990s when Marcellus Wiley and Rory Wilfork played. Wiley had a long career in the NFL, and Wilfork made it to the NFL.)
But my metaphorical hat is off to coach Al Bagnoli and whoever else got these guys from all across America to Morningside Heights.
It's pretty special watching a team that no one respected for decades win. They exude confidence. They had a goal line stand against Princeton that could have easily turned into them giving up and letting the tigers score. But they didn't.
I don't know if they will go undefeated – probably not. I don't know if they will win the Ivy League. Maybe.
What I know is that for the first time since I was 19, I look forward, even if nervously, to checking the score of the game.
This post was published on the now-closed HuffPost Contributor platform. Contributors control their own work and posted freely to our site. If you need to flag this entry as abusive,
send us an email
.