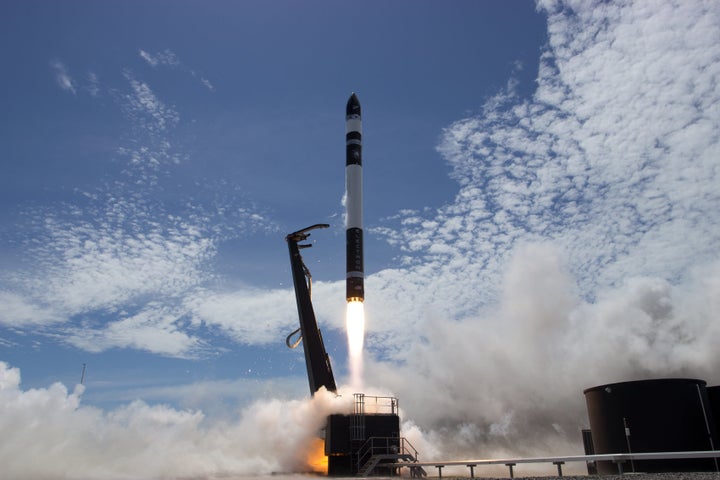 New Zealand successfully launched a rocket into orbit on Sunday, becoming the 11th country to achieve the feat.
Rocket Lab, a California-based aerospace manufacturer, fired the unmanned Electron rocket from Māhia Peninsula on Sunday. The launch vehicle was carrying three small commercial satellites, including one for weather monitoring and another for earth imaging, according to the Associated Press. 
Celebrating the launch, Rocket Lab — which was founded by Peter Beck, a New Zealander, in 2006 — called the achievement the "beginning of a new era in commercial access to space."
"It's absolutely beautiful," Beck told SpaceNews after the launch."It puts us into a really good position to really deliver on what we said many years ago, that we're here to open up space for business."
This is just the second test flight for Rocket Lab's Electron rocket. During its first test mission last May, the company managed to get the launch vehicle to space, but it failed to reach orbit due to a telemetry glitch. 
The rocket's next launch is expected to take place in "early 2018," the company said in a Sunday press release, adding that "at full production, Rocket Lab expects to launch more than 50 times a year, and is regulated to launch up to 120 times a year, more than any other commercial or government launch provider in history."
On its website, Rocket Lab describes its mission as the removal of "barriers to commercial space by providing frequent launch opportunities to low Earth orbit."
BEFORE YOU GO