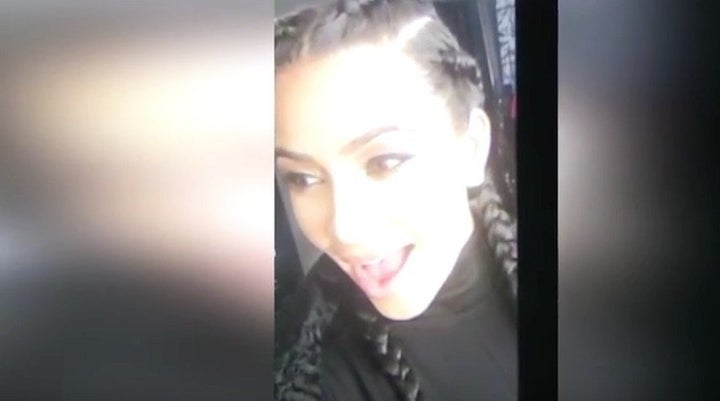 Saint West is gonna let you finish -- as soon as he is done with the greatest interruption of all time.
Kim Kardashian's son made an adorable debut on the reality TV star's live stream on Friday. Showing he takes after his dad, Kanye West, the 2-month-old completely stole the show.
"Hi, my boy. My boy is watching me. Sainty..." Kardashian says in the video before Saint tries to get some words in, too.
We also have no idea what was Saint trying to say. Was he trying to leak his dad's upcoming album, "Waves"? (Perhaps.) Was he trying to tell his mom about another kind of leak -- one that's a little more, uh, personal? (That's more likely.)
Either way, it sounds like you might have some competition, Kanye. This kid got flow.
PHOTO GALLERY
Kim Kardashian's Best Outfits Of 2015