In a tweet Thursday, Yates called the DOJ's independence "a bedrock principle of our democracy."
In an interview Wednesday with The New York Times, Trump said he "would have picked somebody else" had he known Sessions would recuse himself.
"Sessions should have never recused himself and if he was going to recuse himself he should have told me before he took the job and I would have picked somebody else," Trump said.
"Jeff Sessions takes the job, gets into the job, recuses himself, which frankly I think is very unfair to the president. How do you take a job and then recuse yourself? If he would have recused himself before the job, I would have said, 'Thanks, Jeff, but I'm not going to take you.' It's extremely unfair — and that's a mild word — to the president."
The recusal came after The Washington Post discovered that Sessions did not disclose at least two meetings with Russian ambassador Sergey Kislyak during his confirmation process to become attorney general. The then-senator was also one of Trump's first prominent supporters during his presidential campaign.
Trump dismissed Yates in January, after she refused to defend his executive order banning travel and immigration from several majority-Muslim countries, determining that the ban was unlawful.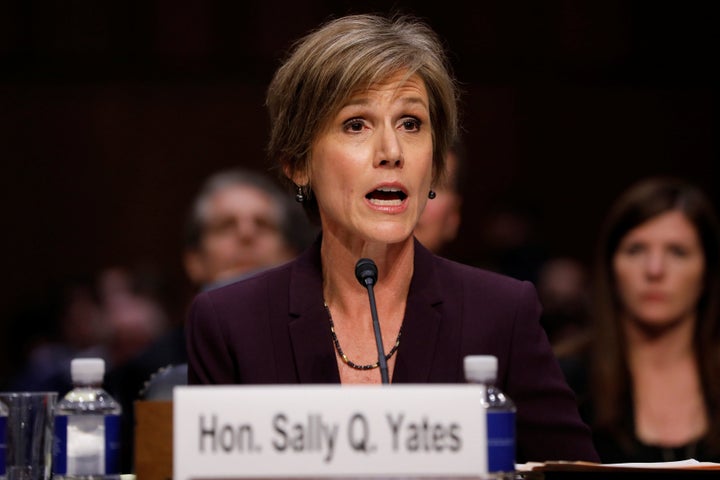 Bharara also weighed in on Trump's comments late Wednesday, joking that Sessions and Deputy Attorney General Rod Rosenstein could join him as law professors at New York University and "teach employment law together."
BEFORE YOU GO
PHOTO GALLERY
Other Meetings With Russians During The Campaign