What do you do when you're invited over to Ryan Reynolds and Blake Lively's house for dinner? You strap on your apron, of course.
Salma Hayek posted an adorable photo of herself balancing many duties in the famous couple's kitchen on Thursday. In the picture, the actress has Reynolds and Lively's 10-month-old daughter, Inez, on her hip as she prepares dinner on the stove. Reynolds can be seen in the background, seemingly making his baby girl laugh as Hayek shows she's a perfect babysitter and a skilled chef.
"When your friends invite you for dinner and you end up doing all the work," Hayek captioned the Instagram post.
Hayek and Reynolds star in the upcoming flick "The Hitman's Bodyguard," out Aug. 18. Hayek also shared the screen with Reynolds' wife Lively in 2012's "Savages," and the two have been close ever since. 
"I still have never met anybody that at such an early stage in their life had such a sense of self, so much courage," Hayek said during Variety's Power of Women event earlier this year. "She knows exactly what she wants ― she has a lot of senses. She has a great sense of family, she has a great sense of honorability, fantastic values, she has a great sense of fashion, sense of humor. She is the ultimate mother ― even to me, she's been a mother to me."
Lively echoed those sentiments, telling Hayek at the same event, "You are a role model in every facet of your life. She's the best momma and wife and leader and boss and producer and actress ― I wanna be her every day."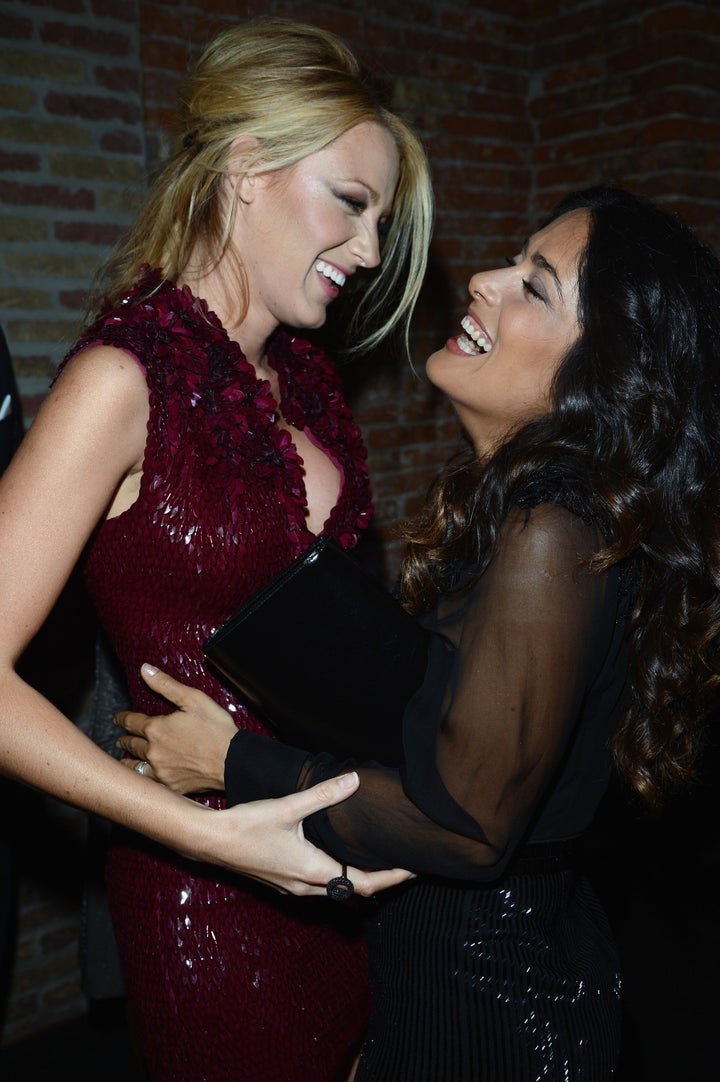 BEFORE YOU GO
PHOTO GALLERY
Celebrity Photos 2017