A San Francisco resident being held in an area jail died by suicide Tuesday, in spite of earlier warnings from his family to police that they feared he wanted to kill himself.
A California Highway Patrol officer arrested Alberto Petrolino, a 50-year-old father of two, on July 25 after relatives made an emergency call saying they believed he was going to attempt suicide.
Officers found Petrolino asleep on a bench in a parking lot adjacent to the Golden Gate Bridge, according to the highway patrol.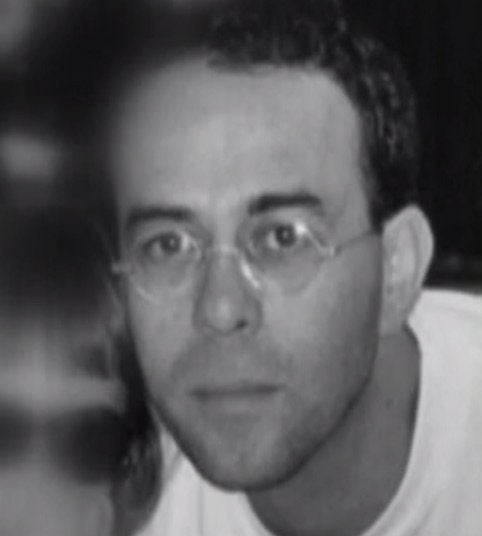 Petrolino was "extremely intoxicated" and said that he had gone there to drink, according to a CHP spokesman. Under repeated questioning, Petrolino told officers that he wouldn't hurt himself.
The officer arrested Petrolino on two warrants for allegedly violating a court order. Details about those warrants were unclear; but the San Francisco Examiner, citing the Public Defender's Office, reports that Petrolino had called a person whom he was forbidden to contact, related to a previous domestic violence case. The San Francisco Chronicle reported Petrolino was accused of sleeping outside an ex-girlfriend's house.
The highway patrol officer believed that Petrolino didn't pose a danger to himself and took him to a county jail. The officer did inform sheriff's department officials about the family's call that had led officers to look for Petrolino in the first place, according to an agency statement. 
On Monday during a court appearance, Petrolino was visibly upset, and appeared so distraught that his public defender requested a psychiatric evaluation. "He couldn't stop crying in his holding cell," Tamara Aparton, a spokeswoman for the Public Defender's Office, told the Examiner.
Mark Nicco, assistant legal counsel for the sheriff's office, declined to tell HuffPost whether Petrolino was on suicide watch or had ever received an evaluation.
Local station KGO reported that Petrolino had been with the general population and was not on suicide watch. 
"It's a glaring example of the failure of our system to take care of folks with mental health [issues]," Andrea Lindsay, an attorney with the Public Defender's Office, told the Chronicle.
The San Francisco medical examiner performed an autopsy Wednesday, but an official told HuffPost that results wouldn't be available for weeks.
The city's police department is conducting a review of Petrolino's death, and the sheriff's department is pursuing its own internal investigation.