Book through an Independent Dental Tourism Expert
In the current worldwide economic climate, it's not so much a case of being frugal with your income, it's now become a necessity to seek out the best value for money and stretch your budget far enough to satisfy all your family's needs.
Apart from the ever-rising domestic costs of running a household, there are other expenses to budget for, such as running a car and planning a family vacation. There's also the never-ending demand to keep up with the current fads and innovations. What used to be considered "luxury" items are now seen as everyday necessities, such as the latest phones, games consoles and fashion trends.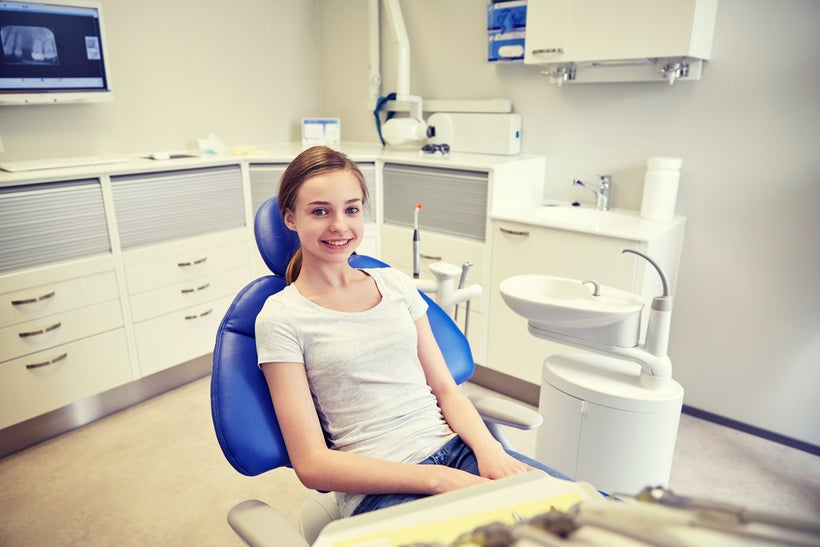 Unfortunately, it's all too easy to neglect some of the less pleasant necessities, such as maintaining an effective oral healthcare regime. Let's face it, we've all been guilty of postponing routine appointments due to stretching our resources a bit too thinly!
As domestic dental fees continue to soar throughout the western world, increasing numbers of patients are being forced to explore cheaper alternatives to maintain their family's annual dental bills at an affordable level.
Many have already discovered, and benefitted from, the huge cost savings that are readily available abroad, especially in destinations such as Thailand and Bali. And, what's more, it's possible to combine all the family's oral healthcare requirements with an exotic foreign vacation – and still spend LESS than you would at your local dentist!
Dental tourism has become big business in recent years, and has been a cornerstone of several major Asian economies for around four decades now. Governments in places such as Bali and Thailand recognised a long time ago the huge financial benefits to be gained from attracting valuable overseas custom. As a result, massive investments have been made in both facilities and training, ensuring that their treatments and services are at least equal to, if not better than, current internationally-recognized standards.Plus, the low cost of living coupled with minimal business running costs, means that they can pass these savings onto you, the patient!
How can I Find a Reputable Dentist Abroad?
Thorough research is the key to finding a top-quality dental provider abroad. You can find out just about anything on the internet nowadays, enabling you to check out the credentials of potential clinics and dentists before you book. For example, if you are looking at dental implants, you may want to opt for a dentist who is a member of the International Congress of Oral Implantologists (ICOI).
However, there's far more to arranging your treatment abroad than just identifying the right clinic and dentist. Other factors to consider include travel arrangements, flight bookings, hotel reservations and medical insurance, not to mention ensuring that you get the best price possible for your treatment!
This can all seem a little overwhelming and time-consuming, putting many people off the idea altogether. This is where enlisting the services of an independent dental tourism booking company can pay dividends.
They can help with all aspects of planning and executing a successful dental vacation abroad, saving you valuable time and effort. You can benefit from a variety of expert services that include:
Booking your treatment at a quality-checked facility abroad
Negotiating the lowest price possible through one of their partner clinics
Arranging additional dental insurance at preferential rates
Special deals on hotel accommodation and flight bookings
You can take care of all your arrangements with one simple phone call and, what's more, these services are usually provided free-of-charge! Now all that remains is to decide where you'd like to enjoy an exotic foreign vacation whilst you undergo your treatment. Two of the most popular destinations for dental tourists are Bali, an island province of Indonesia, and Thailand.
Known as the Island of the Gods, Bali is renowned for its glorious coastlines and natural beauty. The hospitality of the local Balinese people is legendary throughout the world, and the island has become one of the most popular holiday destinations on the planet. Top locations in Bali include:
Kuta - Bali's principal beach resort destination, Kuta is ideally situated close to the Ngurah Rai International Airport. Popular with water sport enthusiasts, there are also many notable places of interest to explore such as the Secret Garden of The Divine Mother, The Dream Museum Zone and the ancient Buddhist temple of Vihara Dharmayana.
For superior dental care, there are numerous international-standard clinics to choose from, including :
Bali 911 Dental Clinic (Kuta branch)
ARC Dental Clinic and Sunset Dental Bali.
Denpasar - Denpasar is the capital city of Bali and is the island's hub for tourism, commerce, industry and education. However, the city still retains much of its traditional heritage, with countless historical landmarks and traditional temples to discover that include the Catur Mukha statue in Puputan Square, the Bajra Sandhi monument in Puputan Park and the Palace of Satria. Notable dental facilities here include:
Bali 911 Dental Clinic (Denpasar branch)
Drg. Syamsiar Adam Kuta Dental Clinic and the Rejuvie Dental Clinic.
Nusa Dua–Located at the southern end of Bali, Nusa Dua is famous for its sandy coastlines and international resorts, such as Geger Beach, and the intricately-carved Pura Geger stone temple that sits atop a forested bluff overlooking the ocean.
It is also home to the BIMC Hospital Dental Centre, a world-renowned dental facility offering international-standard dental care. A fully accredited hospital since 2007, the clinic offers a comprehensive range of general and specialist care utilizing the latest diagnostic and therapeutic technologies and their own in-house laboratory.
Top Locations in Thailand
Thailand provides an eclectic blend of holiday experiences, offering something for everyone throughout this glorious kingdom. One of the most popular holiday destinations in the world, thousands of tourists every year are seduced by the tranquil coastlines, forested mountains and ancient historical sites that abound here. Top locations in Thailand include:
Bangkok–The capital city of Thailand, Bangkok is a thriving, bustling metropolis that is an intriguing combination or the modern and traditional. There are floating markets throughout the city's network of canals to discover, the night market in Patpong to experience, or any number of modern shopping complexes for a more contemporary retail experience. Some of the more popular tourist attractions include The Grand Palace, Khao San Road and the Butterfly Garden.
There are also many ultra-modern dental clinics to choose from, boasting the latest high-tech equipment and highly-experienced, internationally-qualified surgeons, such as:
The Bangkok International Dental Center (BIDC) - Main Headquarters, which is an internationally renowned facility that became the first dental clinic in Thailand to receive the Prime Minister's Export Award for Best Service Provider for Hospital/Clinics.
The Bangkok Smile Malo Clinic is a modern14-story complex that is equipped with the latest dental technologies and boasts a team of highly-qualified dental experts.
The Thantakit International Dental Center, recognized as being Thailand's longest established dental clinic, the facility has been meeting the needs ofpatients from all over the world since 1945.
Chiang Mai - The capital of northern Thailand and a historically important old city, Chiang Mai is set amidst a countryside rich with traditional lifestyles and provides the perfect backdrop in which to rest and recover after your dental treatment. With breath-taking mountain landscapes and a cooler climate, there is an air of calmness and tranquillity here, with the city's three-hundred temples merging seamlessly with the 21st century facilities that exist to cater for all the needs of international visitors. Quality dental facilities here are:
Dental 4 U
Kitcha Dental Clinic
GrandDent Dental Clinic.
Phuket–One of Thailand's largest islands, Phuket is an idyllic tropical paradise offering the ultimate beach resort environment. Whether you're looking to soak up the sun on a palm-fringed beachor get involved in more active pursuits such as surfing, scuba diving, rock climbing and sea kayaking, there is something to suit everyone in Phuket.
From lively resort destinations such as Patong, offering a more cosmopolitan vibe and raucous night scene, to the more sedate atmosphere of Nai Han beach or the night markets of old Phuket Town, variety is the spice of life in Phuket.
For first-class dental treatment, there are literally dozens of facilities offering unrivalled services at affordable prices. Among the most popular clinics with international patients are:
Sea Smile Dental Clinic
Phuket Dental Signature
A.B. Dental Care Clinic.
Pattaya – As a major worldwide tourist destination, Pattaya is renowned for its legendary nightlife that consists an endless procession of restaurants, bars and clubs to sate the desires of even the most hardened party animals! The southern end of the 3km Pattaya beach road is where most of the action is at, being packed with street stalls, eateries and bars of every description.
However, it's surprisingly easy to find a quieter, more relaxed atmosphere by visiting some of the more laid-back islands nearby, where informal dining in beach restaurants and enjoying some live music in relaxing bars is the order of the day. As for dental treatment, there are no shortage of cutting-edge facilities in Pattaya that provide international-standard services, such as:
The Dental Design Center
OrthoSmile Dental Clinic
Dente Smile Clinic.
With dental treatment prices in Bali and Thailand working out, on average, at around 60% cheaper than in your home country, you'd be crazy to ignore such substantial savings.
For example, dental implants in these countries costs around USD $1,585 (CAD $1,988;AUD $2,020; NZD $2,209; GBP £1,196; EUR €1,348), compared to domestic prices of USD $4,001 (CAD $5,020; AUD $5,100; NZD $5,578; GBP £3,020; EUR €3,403). The savings that you make will more than pay for all your travel costs, accommodation fees and spending money whilst your away, meaning you'll get an exotic foreign vacation for free, as well as receiving an outstanding dental service!
So, what are you waiting for? Start planning your dental vacation today with the help of an independent dental tourism expert and see how much you could save!
This post was published on the now-closed HuffPost Contributor platform. Contributors control their own work and posted freely to our site. If you need to flag this entry as abusive,
send us an email
.