It doesn't matter if you are a gourmet chef or an amateur, the kitchen really should be a place of pleasure and not a daunting one. As a dietitian, I am always looking for the most resourceful and convenient tools to assist me in my DIY pursuits (that's Do It Yourself, folks!). We all know that time is a limited resource so how best to maximize it but to have the proper tools available to us.
As a soon to be mom, it is important for me to be able to maintain a healthy kitchen without spending too much time there. As a result, I've shortlisted a few items that are worth securing if you're interested.
Nuk by Oster Smoothie & Baby Food Maker: Whether you're planning to feed an adult or child, the Nuk is a useful and easy-to-use gadget. You can make smoothies or even purees of any kind. If you're a parent of an infant who's transitioning into pureed foods, this is a useful tool in such a scenario. I encourage all parents to attempt to feed their babies homemade pureed food before buying baby food. For urban environments, it's quite compact and doesn't take up much kitchen space at all. The entire set is BPA free and dishwasher safe, and the entire kit includes a blender, blender bowl, smoothie sippy cup with straw, 6 stackable cups and lids, and a recipe book.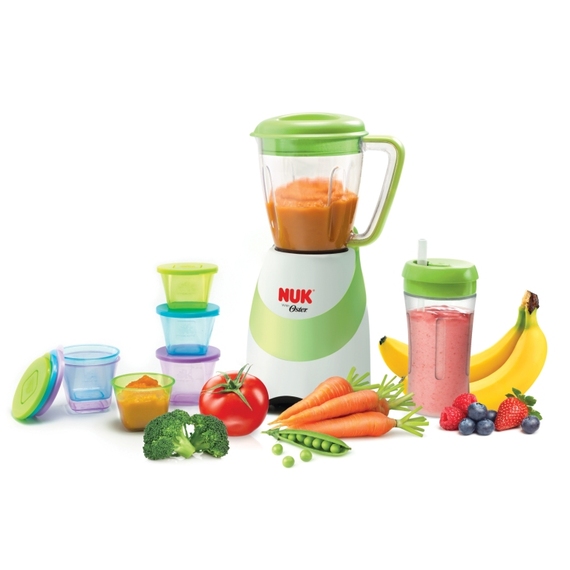 KitchenAid Food Chopper: There are many versions of the chopper so my point is to address the functionality of the chopper. I've been able to chop the basics such as garlic, ginger, or cucumber (think: Homemade Tzatziki sauce) and puree chickpeas to make hummus or white beans to make a delicious dip. These are just a few examples but the ability to chop or puree anything by a super small, savvy, convenient and affordable kitchen gadget is quite amazing. Not to mention, the brand is all about giving back (#socialgood!)
KitchenAid also offers a Cook for the Cure product line. This hit home to me as I've lost close family to cancer. They've partnered with Susan G. Komen and will donate $450,000 or more in 2014 alone. *The Cook for the Cure product collection ranges from pink stand mixers and hand blenders to pink food choppers and hand mixers (Cranberry is one option).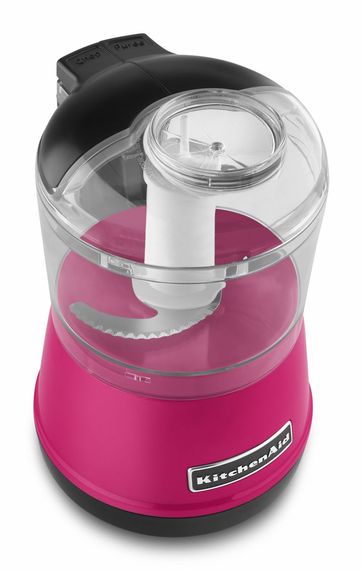 Savora Colander: I have to preface by saying that I fell in love with Savora's products. Most of them aren't practical daily necessities, but man are they delightful to the eye. The most practical out of all of them is the 5 qt. stainless steel colander. Colanders are known for draining foods such as pasta or rice but this particular one can double as a centerpiece or a fruit bowl. The handles provide a secure grip especially if you're handling hot foods, and the price is not too shabby either!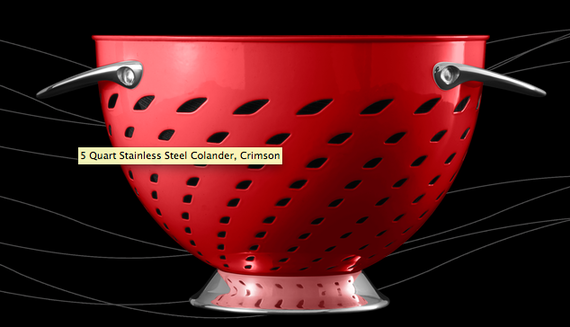 Misto, Gourmet Olive Oil Sprayer: No longer does PAM get considered when you have access to the Misto for two MAIN reasons: 1) It's only 9.99 and 2) it's reusable. I love that you can use whatever olive oil you want with the Misto. All you do is pour in the suggested amount, pump the top about 10-20 times and spray. Whether you're making eggs, salads, sautéed veggies or baked dishes, the Misto is an essential that will save you time and add the "healthy." Because olive oil and extra virgin olive oil are staples in my kitchen, the Misto has become one as well. **Apparently it can also be used to mist plants.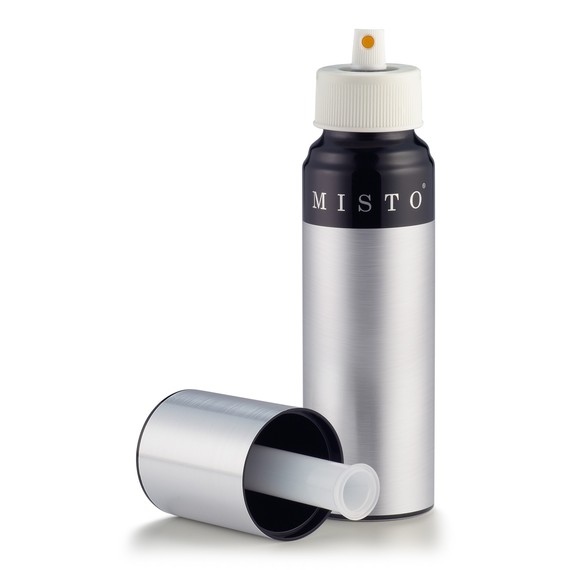 Do you have any of these in your kitchen? Do you have recommendations? Would love to hear your comments!