Optimizing your website for good search engine performance is not a mysterious ritual. SEO is a well-established part of online business strategy. Experts in the field can tweak websites to drive these sites, right to the top of the search engine results pages. This article will share a few of the best ideas for improving search engine rankings.
To optimize good search engine results, write a description of your page's content on the meta tag. The content of this tag is what search engines display for the summary of a search result. The end user searching for your keyword will see this summary and will decide whether or not to visit your page.
Even though you want to search engine optimize your website, write for readers first and search engine bots second. Google, MSN, Yahoo, etc., now have some very intelligent bots crawling the internet, but bots don't buy goods in online stores, sign up for newsletters or inquire about your services. Humans visits have the potential to do all of those things, so while you need to include keywords in your text for SEO, keep the page readable.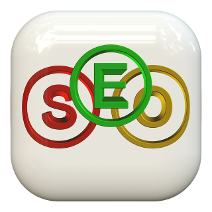 Check each page of your website and make sure it has a META description. If it doesn't, then you need to edit the page and add one. The description often shows up in search engines, so use action statements that grab the searcher's attention. This is also a good place to use strong keywords. Check existing META descriptions and improve them if needed. Limit the description to 155 characters.
The inclusion of a site-map page is crucial to any search optimization campaign. It allows you to include more internal links, which can help boost your position in search results. It makes it easier for search engines to find the most important (and relevant) pages on your site. Make sure to keep it small with no more than 50 links on one site-map. As a plus, it makes it easier for the visitors you already have to navigate your website.
Submit your site to major search engines. This may seem like it is an obvious step, but many site owners believe that a search engine will link to you if someone searches a certain keyword. While this may be true, you may not be the first on the list, or even on the first page. Optimize this strategy by paying a small fee to the search engine, and get your site on top of the results.
Study popular websites to see what techniques they are using to optimize their websites for search engines. They probably offer special features or resources that set them apart from other sites. They most likely have an intricate navigation system. Duplicate some of their ideas on your site so that it is viable against your competition.
There are no good reasons for ignoring search engine optimization. Every website can do at least a little better in the search engine rankings. These tips are just the beginning of your search engine optimization education. Try a few of these tips out. You may see some great results which will send you out in search of more information on the subject.
This post was published on the now-closed HuffPost Contributor platform. Contributors control their own work and posted freely to our site. If you need to flag this entry as abusive,
send us an email
.