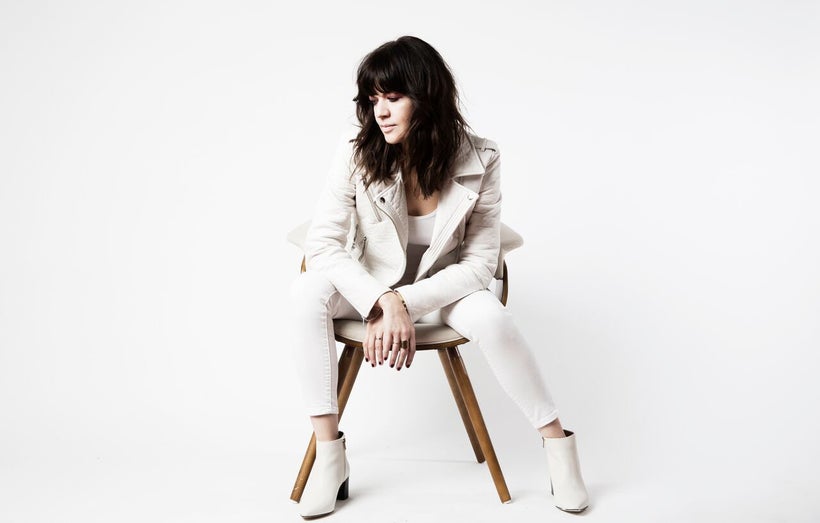 On March 10, Seattle's Shelby Earl will return with a new album, The Man Who Made Himself A Name. 
Called "the most heartbreakingly beautiful voice in Seattle" by Ben Gibbard of Death Cab for Cutie, and lauded as "equal parts Patsy Cline and Phil Spector," by Rolling Stone, Earl effortlessly weaves together sincere tales of womanhood, triumph, and love on her powerful new album. Fans of Neko Case and Jenny Lewis will find something to love in Earl's wit and lyricism. 
Today we're sharing the track "Like I Do," a duet between Shelby Earl and Josiah Johnson (whose name you might recognize from his success with his band The Head and The Heart.)
CLICK BELOW TO LISTEN TO: "Like I Do"
When asked about the song, Earl explained: 
"I tried to write a little less autobiographically on this batch of songs for the new record. I wanted to get outside of myself this time and step into other people's lives and storylines a bit more. 'Like I Do' is one such song, where I wrote about an imaginary love-triangle situation, one that I've never actually been in. Instrumentally the song felt great, and my bandmates (The Spectacles and Eric Howk) and producer (Martin Feveyear) put in a ton of time and effort into making the track really special. But when it came to recording my vocals, it was feeling a little lacking because I just didn't have a super emotional connection to the lyrics. That was UNTIL I asked Josiah Johnson to sing on it. I got to know Josiah a bit back when his band were getting their start in Seattle, and always thought he was very sweet and incredibly talented. But I didn't really realize how much depth and soul there was to his voice until they released their latest record with a heartbreaking, beautiful Josiah solo piano ballad at the end. I heard that track and thought 'He's the one. I've gotta get him to sing this duet.' The wild thing was that when I sent him the song, he not only said yes right away, but he said he really connected to the topic and asked if he could re-work the lyrics a little bit to better fit his own personal story. I was like 'of course!' because that's exactly what the track needed, that personal connection! Josiah came in to Jupiter Studios in Seattle to sing his part, and his performance was SO moving that I ended up re-working and re-singing my own part to fit his. He put so much feeling into it that I honestly got choked up when I started singing with him. Now I no longer have to TRY to feel the song, I am immediately moved by it every time I hear or sing it now."
This post was published on the now-closed HuffPost Contributor platform. Contributors control their own work and posted freely to our site. If you need to flag this entry as abusive,
send us an email
.