This week in reflecting on the grants we awarded, I am reminded of the change-makers. The people who see a problem in their community and decide that they are the one to solve it. Fifteen-year-old Zhou Zi Ru saw an overabundance of stray cats in her city in China and decided to do something about it. Naaz Fatima is a young woman in India who is addressing the problem of proper waste disposal in her village. Bob Edgar is making recycling more compelling at events in Albuquerque, NM. We at the The Pollination Project are honored to help these change-makers solve the problems in their own backyards. Here are those we funded this week: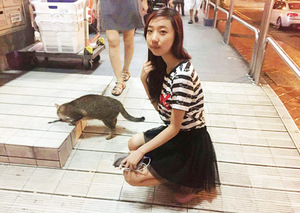 Stray Cats in Liaoning, China. Zhou Zi Ru is a 15-year-old who has dedicated herself to advocating for harmonious relationships between stray cats and humans in Liaoning, China by procuring food scraps from restauranteurs and feeding her feline friends in centralized locations in order to coax them away from local food vendors. With the help of her classmates, Zhou now plans to build numerous shelters stocked with supplies to care for the stray animals. Ultimately, she hopes to transform locals' views and treatment of strays.
Recycling in Albuquerque, New Mexico. Bob Edgar has led recycling initiatives at local festivals in Albuquerque, New Mexico, even though most event and festival organizers in Albuquerque view recycling as a costly undertaking. At this year's 2015 Albuquerque Folk Fest, Bob plans to use volunteer labor to sort recyclables while diverting compostable waste to local agriculturalists, while tracking impact Bob's long-term plans include publishing the results from this year's festival to show city officials and event organizers that recycling is a worthwhile effort.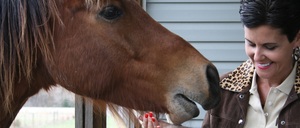 Horses and Elderly People in College Grove, Tennessee. Christine Palm is the founder of the Tennessee-based project The Porch at Zavu's Place, an initiative to bring the therapeutic benefits of interspecies relationships with horses to thousands of elderly people in the U.S. Unfortunately, the elderly are often neglected or ignored resulting in a severely depreciated quality of life for millions of Americans. The Porch at Zavu's Place provides a safe, private location where elderly people and their families can find distraction from their pain, reminisce, laugh and relax while communing with some of the world's most majestic creatures. Zavu's Place is located on a farm in College Grove and offers a 30 foot covered porch where guests can sit and safely visit with the resident horses while they enjoying each other's company. Additionally, the facilities boast a large meeting room for families to gather and dine together.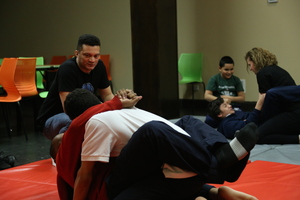 Jiu Jitsu for Youth in Chicago, Illinois. Eron Easter and Jesse Santiago are Chicago Public School Special Education teachers who have worked in elementary and high schools for over 10 years. Together, these two dedicated educators run a program known as Urban Rolls. The Urban Rolls program offers free Brazilian Jiu Jitsu (BJJ) coupled with psychological and social services to low income youth who have limited access to positive after school options. Numerous research efforts in recent years have shown that activities like Brazilian Jiu Jitsu, which require discipline, self-reflection and creativity actually encourage youth to problem solve and weigh their choices. Ultimately, the skills learned in these activities carry over into everyday life, helping youth to cope with trying social situations and teaching them to make informed decisions that will positively impact their future lives.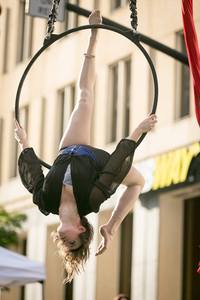 Queer Youth Circus in Orange County, North Carolina Abby Hylton has been actively involved in queer and trans youth advocacy work in Orange County, North Carolina. Her most recent initiative, the Queer Youth Circus, seeks to empower queer and trans youth by teaching them to explore their identities and express themselves through the aerial arts and acrobatics. Abby has already begun networking with several local non-profits in order to recruit queer youth interested in learning about aerial arts. Participants will perform for audiences in cities such as Durham, Chapel Hill, and Carrboro, NC. Abby aims to use the Circus as an opportunity to foster conversations in the wider community concerning the lives and experiences of queer youth in the contemporary U.S.
Cleaning up the Villages of Uttarakhand, India. Naaz Fatima is a recipient of one of our Youth Environmental Grants. Growing up in Uttarakhand, India, Naaz (like many others) largely ignored the growing piles of garbage littering public streets and thoroughfares due to a lack of waste management and trash pickup. However, with the help of funding from the Youth Environmental Grant, Naaz is organizing a collaborative effort between village councils and local schools in five different villages to establish waste management systems throughout the region. Together with local villagers, Naaz and her classmates are placing waste bins throughout the villages, co-ordinating trash pickup with students from local schools, and petitioning the government for a local landfill site.
Want to be part of the joy of giving? Join our Daily Giving Community, or simply create your own giving practice. It will change your life!