Paraphrasing an appropriate slogan attached to the city he's called home for 15-plus years, let's keep Johnny Dango weird.
The singer-songwriter originally from Stillwater, Okla., apparently detests the use of Americana as a label for artists who have nowhere else to go musically but still want to congratulate themselves with their own awards show every September at the historic Ryman Auditorium in Nashville.
Dango, who lives in Austin, Texas, probably figures he isn't welcome inside the Ryman anyway. Or, as Groucho Marx used to say, he doesn't want to belong to an organization that would have him as a member.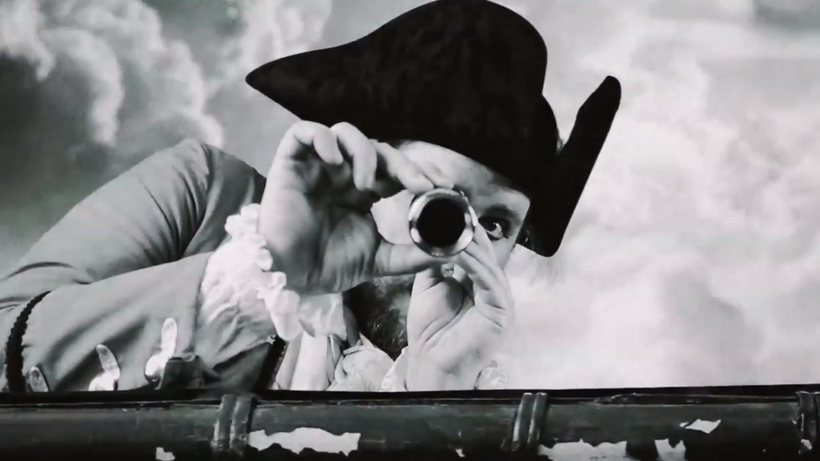 Maybe Dango's still raging against the machine while trying to place his indefinable soundscapes into some far-out Neverland, but that doesn't mean he's a heartless bastard. That moniker has already been taken anyway.
Dango actually has a lot of heart, and shows it through his sweet songs and peculiarly romantic music videos, one of which he exclusively premieres today (July 20) at HuffPost.
Be forewarned: Watching "Hole in My Heart" might stir up those deep-seated feelings for long lost loves like silent movies, kaleidoscopes, Blackbeard the Pirate, old-school space aliens and classic Beatles before John met Yoko.
Find out more about the man, the music and the legend here. First, though, stop, look and listen to "Hole in My Heart," Dango's idea of "a weird little love song, I guess," he explained exclusively to HuffPost through his publicist for this article. "Maybe it's about overcoming all the various obstacles to get to the object of your desire?"  
"Hole in My Heart," Dango's latest single from his new solo album Recluse in Plain Sight that will be released Sept. 1, was a buried treasure he wrote more than 10 years ago, then lost in a notebook that went into storage.
"When I did find it, it was all right there, I remembered exactly how it went, and knew I wanted to record it," Dango offered. "I made a GarageBand demo of it with my buddy Matt Williams in a little shack behind a farmhouse out in the country in California."
He worked on the video with director Steven Collins, his record co-producer and the owner of Troubadour Image + Sound whose daughter Charlotte makes her screen debut — as the girl in the moon.
"I met Steve in 2005 when I did the first Brothers & Sisters record," Dango said of the Austin rock band he co-founded that year. "We recorded two of my songs to go on the album but then I got fired right after we finished the sessions, which was ironic because (lead singer) Will (Courtney) had convinced me to fire our first bass player, saying if we needed to let anyone go in the future, it would be his turn to do so. And then it was."
Despite Dango's departure, the Texas connections continued. Other major contributors to the video were Sara Lee Hughes, who did the drawings for Collins' animation; her husband Michael Dalmon Hughes, a San Antonio actor whose recent film/TV credits included The Leftovers; and Austin-based visual artist Lacey Richter, who plays Dango's love interest. "I've known her at least 10 years, probably longer," he said.
For a guy who twangs with Steve Earle-like rasp on songs such as "Barfly" and the album-opening " I Was Wrong," Dango has a remarkable knack for producing the melodious earthly delights of what he calls "Beatles-lite music" just because, he added, "there will never, ever be another Beatles."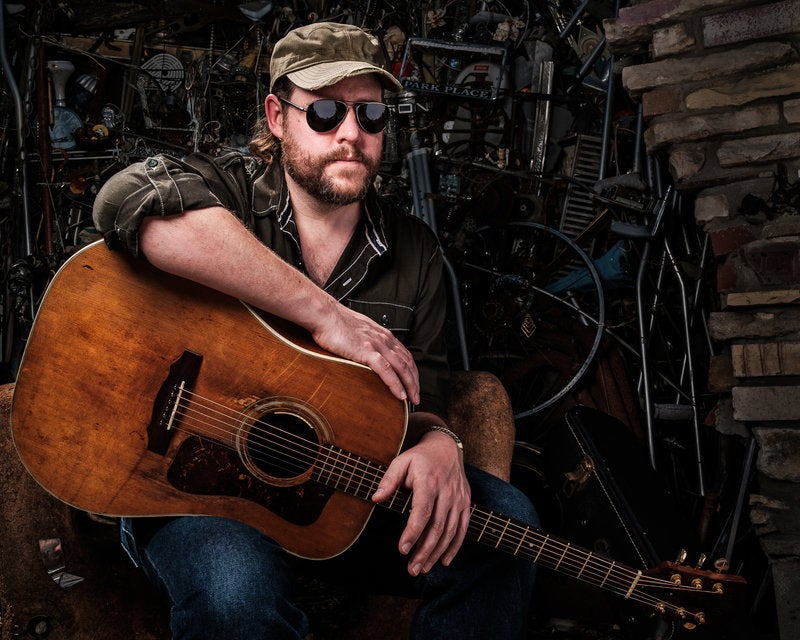 Playing the lead "George Harrison-esque" guitar parts on his Japanese Stratocaster, Dango obviously was going for the Fab Four vibe to "embrace the spirit," even enlisting recording session contributor Steve Davis, who brought his old Hofner bass that he picked up in Germany.
"This one is George and John (Lennon) all the way," Dango said of "Hole in My Heart," the mouthwatering main entree among the album's eight delectable servings recorded at Collins' Troubadour Studio in Lockhart, Texas. "I'd say (Harrison's) All Things Must Pass has probably been the one record in most constant rotation in the Dango music library over the past couple of years, but I'm always listening to one Beatles record or another pretty regularly.
"I don't trust anyone who says they don't like the Beatles," Dango added. "I love the Stones, too, so I'm not even interested in that debate. People who ask, 'Are you a Beatles or Stones guy?' without allowing that a person could possibly think they're both great. … These are the same sick people, by the way, that refuse to give the Kinks their due but that's another story."
There's also more to Dango's story, but separating fact from fiction might be a challenge. A former journalist and schoolteacher, he lists his musical resume on Facebook that began with taking a piano lesson in 1985, then playing his first gig as Stoney LaRue's sideman at Copper Horse Saloon in 1998. Some of his other bands included the Dangos, Cat Mess Dessert, Ugly & Frigtening, the Stillwater Pioneers, the Memphis Strange, the Stinking Roses and the Gravy Robbers.
The only award he lists is from his eighth grade spelling bee, and he claims his life began in 1080. Ex-journalists don't make typos, do they?
Answering to Dango doesn't mean he was born that way, either, and he admitted as much while declining to reveal what's on his birth certificate.
"Can't a man have an alter ego or stage name in this day and time?" Dango wrote in response to some subsequent email questions.
Sure, especially in a fairy-tale world inhabited by such characters as Ziggy Stardust, Bono, the Edge, Chris Gaines, Eminem and Marilyn Manson. But it doesn't hurt to ask anyway.
Similarly, a man with facial hair who dresses up in a pirate costume can pretend he's Blackbeard and wind up with the love of his life by playing guitar at the end of a music video.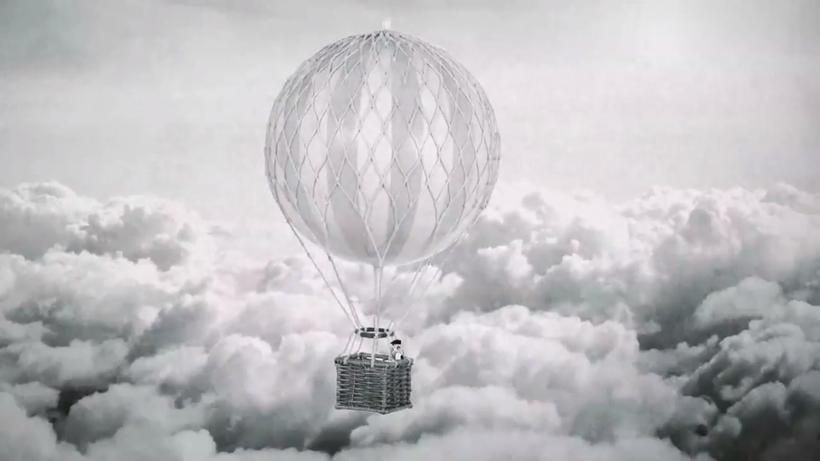 "We wanted it to tell a little bit of a story but for it to be kind of weird," Dango said of meeting with Collins in his van after lunch one day to brainstorm ideas for the video. "I guess we pulled it off. Space pirates and moon monsters are kind of weird, right? We filmed the humans in front of a green screen and then placed everyone on these great hand-drawn scenes. Most people don't know it, but I'm a tremendous actor. Very, very good. I have to use my acting every day just to leave the house and deal with people."
Weird but true? Why not? Believe it or not, Dango just might capture your heart, too.
Michael Bialas is a journalist and photographer who enjoys writing about entertainment and sports for a number of online publications, including HuffPost. Follow him on Twitter: @mjbialas
Photos courtesy of the artist. Follow Johnny Dango on Twitter: @johnnydango
This post was published on the now-closed HuffPost Contributor platform. Contributors control their own work and posted freely to our site. If you need to flag this entry as abusive,
send us an email
.