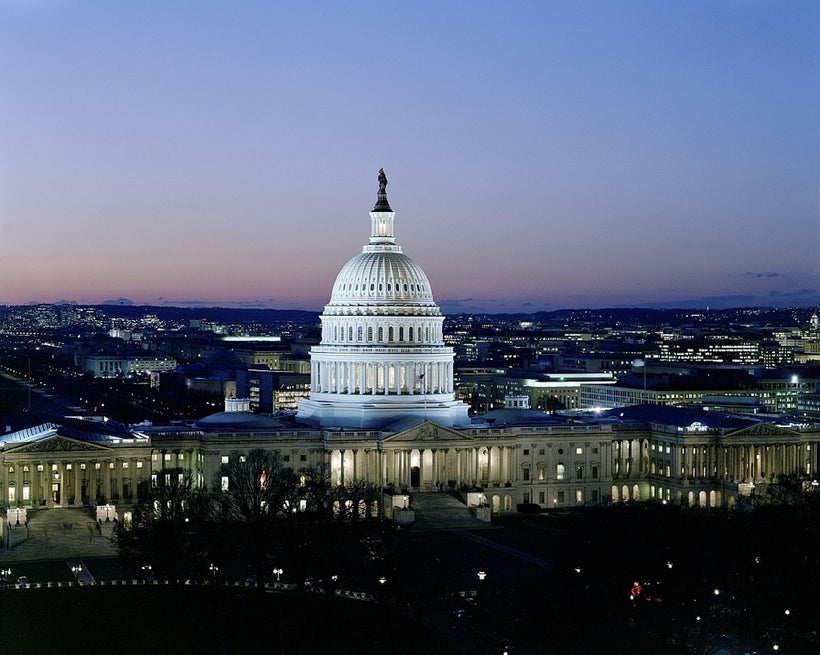 Congress took unprecedented action earlier this month to sweep away significant regulations issued by the US Department of Education. The decision to overturn the rules guiding implementation of the Every Student Succeeds Act (ESSA) garnered most of the headlines and overshadowed another significant retreat on accountability: the repeal of the Department's teacher preparation regulations, which marked the sad end to the latest chapter in an effort to assess the quality and impact of teacher preparation programs. Just a few days later, the Administration released its budget blueprint, which calls for a massive $9 billion cut to the US Department of Education, including elimination of federal Title II Part A funding for teacher preparation and professional development, the $2.25 billion in grants that support states and districts to recruit, hire, train and support teachers.
Taken together, eliminating the teacher prep regulations and the devastating budget proposal not only signal a retreat from a meaningful federal role in accountability for teacher preparation, but now also an elimination of the funding needed for states and districts to do something meaningful themselves.
Predictably, some of the usual suspects in Washington marked the decision by Congress to overturn those regulations – rules that would have held those of us who lead teacher preparation programs accountable for the educators our programs produce – as a victory.
The Obama Administration's teacher prep regs were not perfect but, as I've written before, the opposition to the entire effort represented a new low in the teacher wars. And the final version of the regs represented a great improvement over earlier efforts, creating an opportunity for us to build a system that could pave the way for teachers to have an increased impact on student learning.
But this cannot be the end of the story. We have a responsibility to continually improve the teaching profession and ensure that our educators are prepared for success in the classroom, particularly for the students that are in need of the best instruction. To achieve this goal, we need to know if our teacher preparation programs are effective – and if not, how to make them better. Our institutions need to be held accountable to ensure their graduates have the tools to make a difference in student learning.
Congress itself could take the lead by including meaningful teacher preparation oversight in a reauthorization of the Higher Education Act (HEA). But every indication from the Hill is that the bipartisan effort that led to ESSA – something President Obama called a "Christmas miracle" when it passed in December 2015 – has been badly damaged by the partisan approach taken to overturn these regulations, making HEA reauthorization with teacher preparation accountability unlikely.
We cannot give up on either a federal role in accountability or the funding needed to support good work at the state and local level, but one thing is now clear: those of us who care about teacher preparation can't wait any longer to take the lead ourselves.
We know that teacher quality is absolutely critical to improved student performance. So now we have to ask: in lieu of meaningful action at the federal level, will we seize this opportunity to lead? Will schools of education and state education leaders get to work and craft an improved system of teacher preparation? What will we as educators and leaders of preparation programs do to meet our responsibility to the public, to teachers – and to our own values?
First and foremost, as dean of the University of Virginia's Curry School of Education, I say: hold me accountable. We want to understand what works in our preparation—and identify the additional steps we must take to ensure our teachers are best positioned to make an impact for their students. We're not alone; my colleagues at Deans for Impact make the same pledge. Our efforts should be guided by a few big principles: we must have meaningful data on where our teachers go when they leave our programs and what impact they have; we must align our preparation with the needs of district school leaders, so our programs better meet the needs of schools and communities; and we must partner with educators and state education leaders to ensure our newly trained teachers are set up for success.
Some states grew tired of waiting for Washington DC and have already taken action themselves. Consider the approach taken in Louisiana, where State Superintendent of Education John White has proposed a one-year residency requirement for prospective educators to develop and hone their skills with a veteran mentor. Or the strides made in Tennessee, where the state Department of Education and Higher Education Commission launched a transparent online report card that offers detailed information on new teachers' readiness for success in the classroom.
With these and other initial promising practices in place, we have an opportunity to take the next step on teacher preparation, one where we at schools of education are accountable for teachers' success—and can effectively partner with state and district leaders to achieve that goal. Let's lead the way in redesigning teacher preparation. Let's build on the work of leading states, continue to collect and highlight meaningful, comprehensive performance data, and create a system that uplifts both our students and our graduates.
As we move past the prolonged battle over teacher preparation regulations, and in the face of potentially devastating budget cuts to our support for teachers, it is long past time to act.
This post was published on the now-closed HuffPost Contributor platform. Contributors control their own work and posted freely to our site. If you need to flag this entry as abusive,
send us an email
.