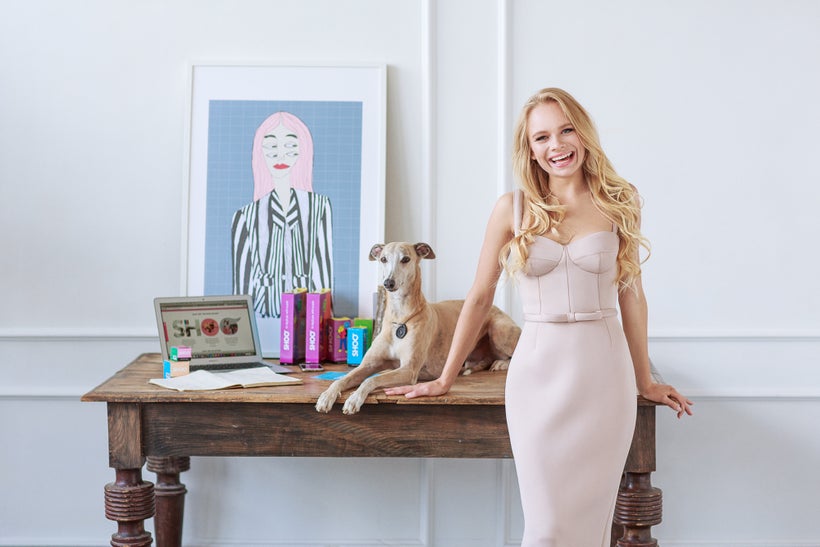 Living with two dogs, I consider that we should care about our pets same way we care about our own selves. Unfortunately, pet industry brings us a challenge to do that by not putting strict regulations for toxic ingredients which comes into supplied healthcare products even though it is damaging for our health and Earth. It seems that for these businesses, which all together reach the revenue of more than $69bn (APPA), it is all about gaining higher profits for any price. I am sure I was not the only one facing struggles when searching for suitable products for my dogs which would be natural, contain no additives and at the same time would have a pleasant smell. That was until I have noticed an international newborn SHOO brand from my home country Lithuania, is taking over the pet industry. All their products are natural, vegan and totally human-friendly - suitable not only for dogs but also for their owners.
From model to social entrepreneur
I was very surprised finding out that SHOO was created less than a year ago by a young model Agota Jakutyte. According to the Daily Mail, a 22-year-old girl found herself in a depression and anxiety. That was the time when Ms Jakutyte rescued her first dog, started to spend her days in shelters and pay more attention to goods used for pet grooming. Seems that founder was looking for the same solution as me - to get a product only from natural ingredients: "Just because of self-defence instinct I read the ingredients of dog shampoo, – she tells. - And what do you think? Most of the ingredients were toxic for pets and even banned in some countries! The same I found about my own hygiene products!". This experience made Agota leave a prestigious job at the European Parliament, stop her law studies and establish SHOO - a company which manufactures shampoos relying on a simple rule – a person can put on his body only those things one can eat.
Promising SHOO success over less than a year
I spoke with Agota and as she claims, SHOO is building a perspective way to minimise consumerism: "We want to help people save time and simplify their life - the fewer things are in your life, the more space is in your head to think about positive ideas". SHOO already operates its activities in UK, Australia, Spain, Lithuania, Switzerland, Germany, France, Hungary, Czech Republic, Slovakia, Australia, Hong Kong and Canada. Between funky design and no-nonsense approach, SHOO is a social enterprise that gives free shampoo to anyone who shelters a puppy, it motivates people to "ADOPT - DO NOT SHOP": "Approximately 7.6 million animals enter shelters every year while 2.7 million dogs and cats are killed every year because shelters are too full"- explains Ms Jakutyte. This start-up already has more than 50 000 approvals from clients all around the world and its growth is promising: while the business was started only in September, it already has 18 products.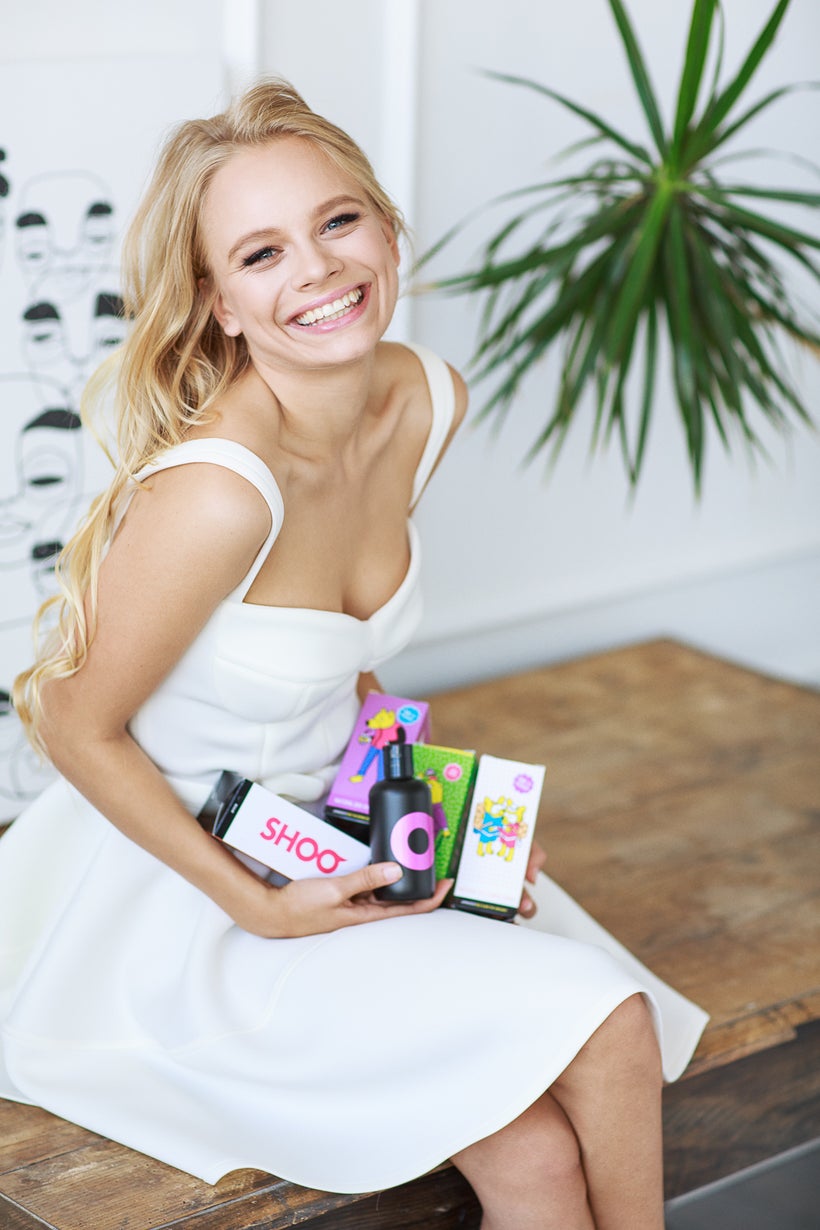 Every SHOO product is suggested by nature
Between the variety of holistic SHOO products like balms, scrubs or aromatherapy medallions for dog and human, consumers find shampoo as the main good driving this business. As Agota mentions, "There is a higher demand of SHOO shampoo from clients who are using it for their own selves than those who use it for their dogs or any other pet". The other SHOO product is vegan chips which are not sold in any market place yet: "People keep texting us and giving orders for vegan snacks because they and their dogs liked the color, smell and crunchiness of the natural carrots and beetroots".
Even though SHOO products are more expensive than any other usual shampoo (16 euros for a bottle), after trying it out, I have found that its biggest strength - naturality, pays off the price.
What youth should expect in a business world?
When asked for the advice and inspiration for young entrepreneurs, Agota is able to expand: "Probably we need a separate article about this. When I founded SHOO, I was only 21. As a young entrepreneur I faced many challenges, out of which fear and fatigue were the biggest ones. Also, I wasn't used to work 13 hours per day, run from one meeting to another and still find myself in a still happiness. Here came the non-fiction literature which helped to build a strong sense of discipline, create high values and learn goal management. Nowadays I train myself mentally, physically and spiritually. Of course there are a lot of judgements from others who does not believe that young people can become effective businessmen. That is why I always tell myself quote of Disraeli "Life is too short to be little"."
This post was published on the now-closed HuffPost Contributor platform. Contributors control their own work and posted freely to our site. If you need to flag this entry as abusive,
send us an email
.