Officers in Houston responded to reports of shots fired at Ben Taub hospital on Tuesday, but Police Chief Art Acevedo said police have not found any evidence of a shooting.
The Houston Police Department announced it was sending SWAT forces to the hospital following the reports Tuesday afternoon.
The hospital activated a "code white," which refers to a potential shooting situation, according to hospital spokesman Brian McLeod.
Speaking outside the facility, Acevedo told reporters that a preliminary search of the hospital revealed no victims, suspects or evidence a shooting had taken place.
"We are in the process of holding each floor while we engage in a secondary search," Acevedo said in a Periscope video taken by HPD. "We're looking at security cameras for any evidence of an active shooter."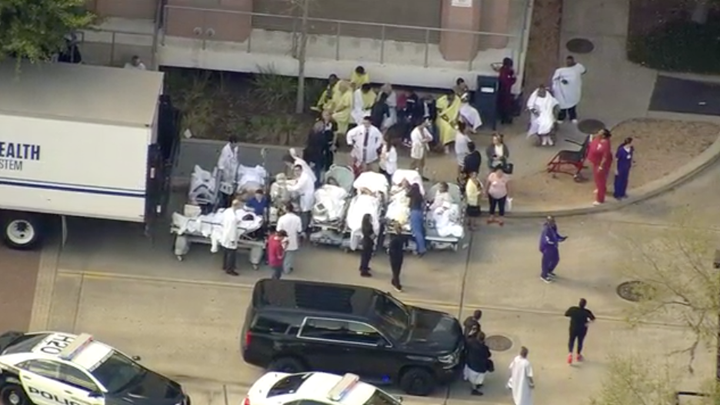 "This is still an ongoing situation," Acevedo said. "But there's no evidence yet of an actual shooting."