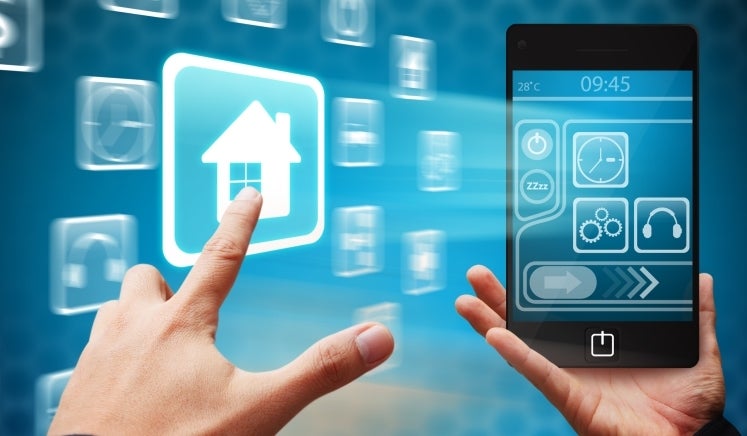 2017 has been hailed as the year of the Smart Home - homes deeply enabled with technology to help the occupant do everything better from heightened security measurement to expert laundering. In fact, according to Statista.com, revenue from the Smart Home market is predicted to rise to $10,432 million in 2017 with household penetration to increase to 32.5 % during 2017 to a projected 60.7 % in 2021. While adoption has been a bit slower in the previous years due to everything from concerns about privacy and data to lack of access; there are a couple of stand-out, yet easy-to-implement products that should be on your list for consideration right now as we move deeper into Smart Home movement.
First, most everyone will agree that the proper lighting is essential when it comes to various activities within the home. But with Philips Hue lamps, lighting moves from mere ambience to actual well-being support. Light impacts our circadian rhythms so its very important to have the right light at the right time. Thus, Hue offers a personal wireless lighting system for homes that includes pre-set light "recipes" that can help people relax, read, concentrate or energize with the optimum tone of white light. The legacy brand even offers on-line education for consumers to provide tips and tricks to use the lighting to keep calm in the most stressful of situations. Controlled by one's smartphone or tablet, this is actually about changing the way we think about and experience light in our homes. The intuitive app also allows remote control of home lighting as well as custom settings and program timers to help manage daily schedules whether incorporating a home-based yoga practice or transitioning the kids for bed. Welcome to the era of a home that is smart enough to support and even anticipate your needs via light better than any manual, real-time moves you could ever make.
From artificial, indoor lighting to natural outdoor light, a new robotics start up called Shadecraft has actually developed the world's first smart patio umbrella entitled Sunflower. Through an incredibly chic and well-designed product, ShadeCraft is actually working to revolutionize the way people think about shading for the first time in history by bringing technology and design to change our notion of connectivity to the outdoors. "We wanted to create a platform for technology and IoT to move outside of the home, providing solutions for consumers that are not available otherwise, " explains Armen Gharabegian, CEO and Founder of ShadeCraft. "And the response has been overwhelming and very positive from industry professionals, to buyers, to the press."
At its core, Sunflower is an intelligent robot that tracks the sun for optimum solar energy. Due to this capability, the product provides optimum shade and comfort to the consumer autonomously. Sunflower is not only WiFi enabled, but also offers a cellular chip option through integrated speaker and microphone connectivity to the cloud that, as an AI (Artificial Intelligence) device, opens up substantial opportunities to an overall IoT integration. "The umbrella can even connect its on-board cameras as an extension to security providers for consumers, or allow images and security feed for consumers on their mobile devices. A multitude of sensors provide real time data, such as air quality, UV radiation, and more, " explains Gharabegian. Other sensors recognize the robot's proximity to obstacles for both safety and enhanced mechanical features, as well as sensors that recognize wind speed to close the device.  
There are even embedded speakers in the Sunflower that can be connected either through WiFi to a mobile device or AI to play both music, audio books, podcasts, and more. Multiple Sunflowers can even be integrated to play the same audio simultaneously.   In short, this unprecedented product is actually an intelligent robot that connects consumers to the IoT and smart home ecosystem.
With products such as these, making the foray into Smart Home purchases has never been easier yet also practical. The technology and passion behind the items will facilitate the mundane while providing innovation. And with the big buzz around all things home-tech after the recent Consumer Electronics Show, keeping up with the proverbial Jones' will be more important than ever.
This post was published on the now-closed HuffPost Contributor platform. Contributors control their own work and posted freely to our site. If you need to flag this entry as abusive,
send us an email
.