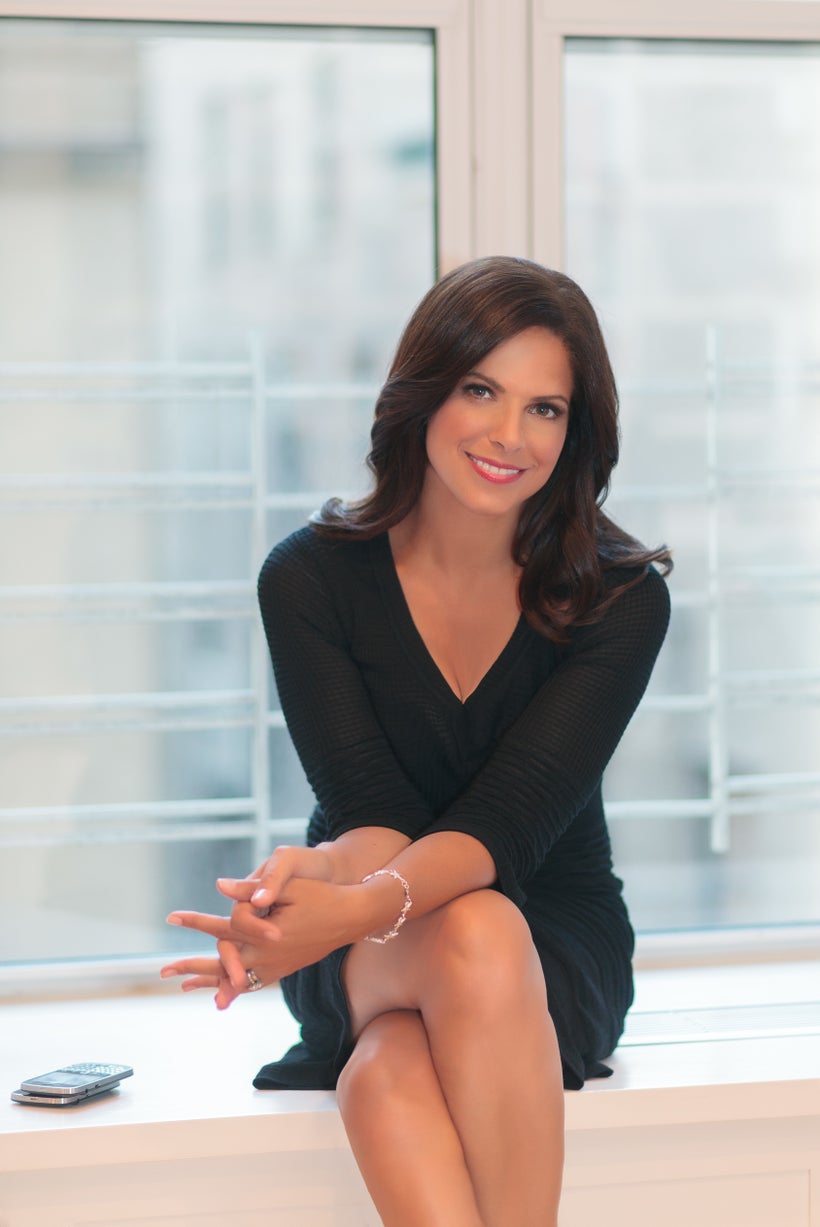 Soledad O'Brien and I met in the first days of MSNBC. We both left years after launch but crossed paths again at CNN where she was an anchor and I was a producer. Today, Soledad runs Starfish Media Group, a multi-platform media production and distribution company dedicated to exploring critical social issues such as race, class, wealth, and poverty.
I'm grateful for Soledad's outsize support of my work. When Passed and Present was published, she welcomed me into her NYC offices and recorded four exceptional videos about why remembering loved ones is so important to do. You can watch them here. Now, Soledad is generously helping me again by lending her singular voice to my grief and resilience blog.
Allison: What one memento reminds you most of your loved ones? Where do you keep it?
Soledad: I have this great photo of my grandparents in the 1940's at a famous hotel in Cuba called La Floridita. My grandfather used to tell people that he helped create La Floridita. It has always been one of my favorite pictures. I keep it in a small album in my room.
Allison: The loss of a loved one can sometimes feel isolating. Have you had to address this experience, and what lessons did you learn as a result?
Soledad: Losing someone can sometimes make me feel lonely. It always seems like a little piece of me has been taken away. Eventually, once I have reminisced about all of the good memories I have of them, I begin to feel better. I find that the more I think about the good times, the better I feel.
Allison: What is the most satisfying way you've developed for keeping your loved one's memory alive?
Allison: Loss is a great teacher. In what way have you derived greater joy and meaning from life following loss?
Soledad: Everyone deals with loss differently, but it is a part of life. It's something we all have to deal with at some point or another. I have not let loss derail my positive energy, but rather, I try to keep my chin up and think of all of the wonderful memories we shared. The lessons I learned from them, and what that person brought into my life, are all far more valuable to me than the sadness I feel because they're gone.
This post was published on the now-closed HuffPost Contributor platform. Contributors control their own work and posted freely to our site. If you need to flag this entry as abusive,
send us an email
.