Three years into the conflict in Syria, more than 5 million of the country's children are living as refugees -- often in the most dire of circumstances. This week, however, some of Syria's refugee children found a wellspring of compassion from an unlikely source.
Somali youth living in the world's biggest refugee settlement, Kenya's Dabaab camp, sent sent a batch of letters with heartwarming messages of support and encouragement to displaced Syrian children, the BBC reports. Aid agency Care International delivered the messages and drawings to Syrian children living in the Jordanian capital of Amman.
Their messages are humbling. "You are not alone," reads one letter. "Respect each other and work hard together," advises another.
"You are in the same situation we as Somalis experienced in the last 23 years, and I hope one day peace may prevail in your country," one child writes.
See below for video and images from Care International of the extraordinary children of Dadaab refugee camp and their letters to Syrian refugees.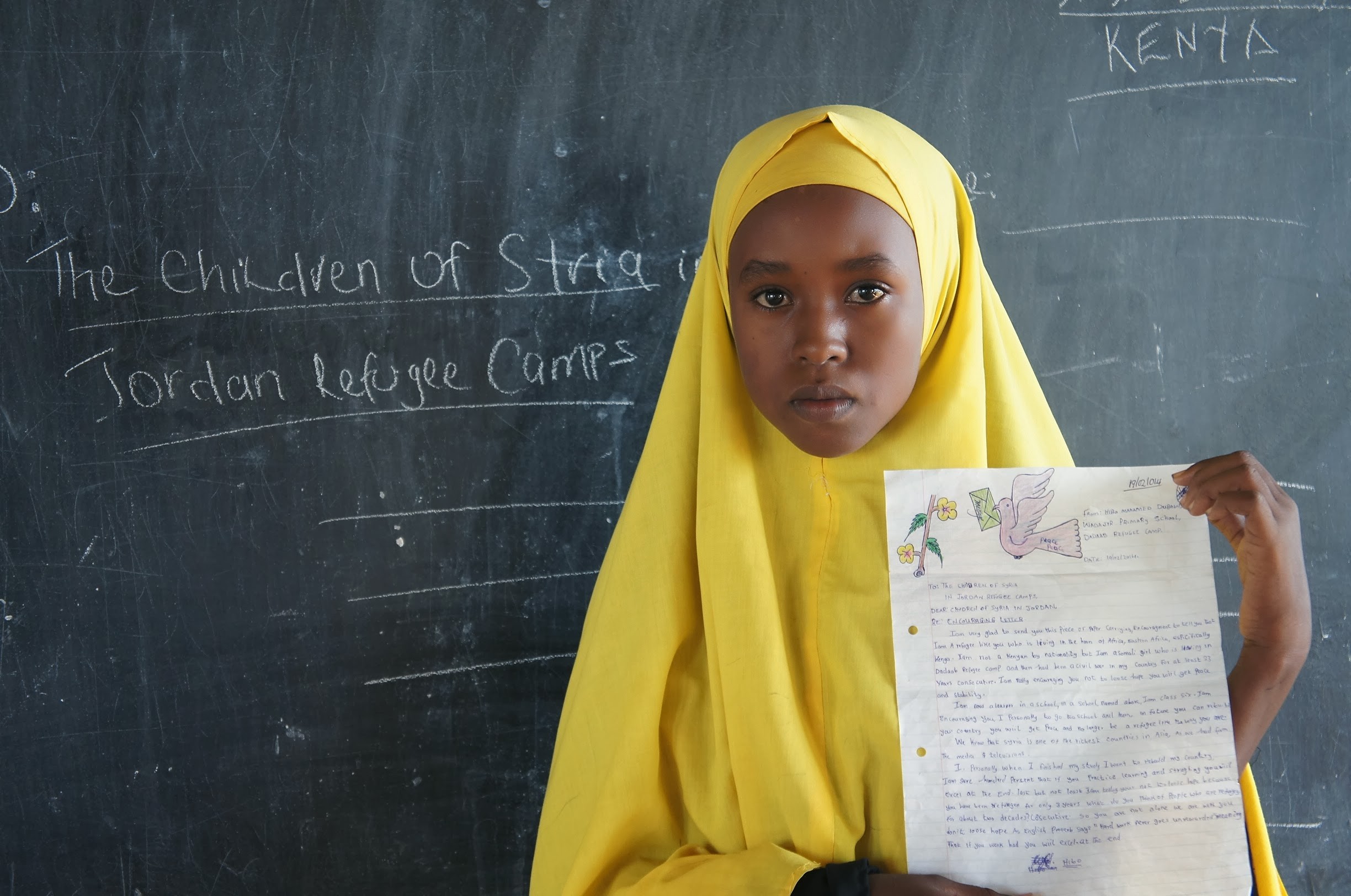 Hibo Mahamed Dubow with her letter in Dadaab refugee camp. (CARE/ Mary Muia)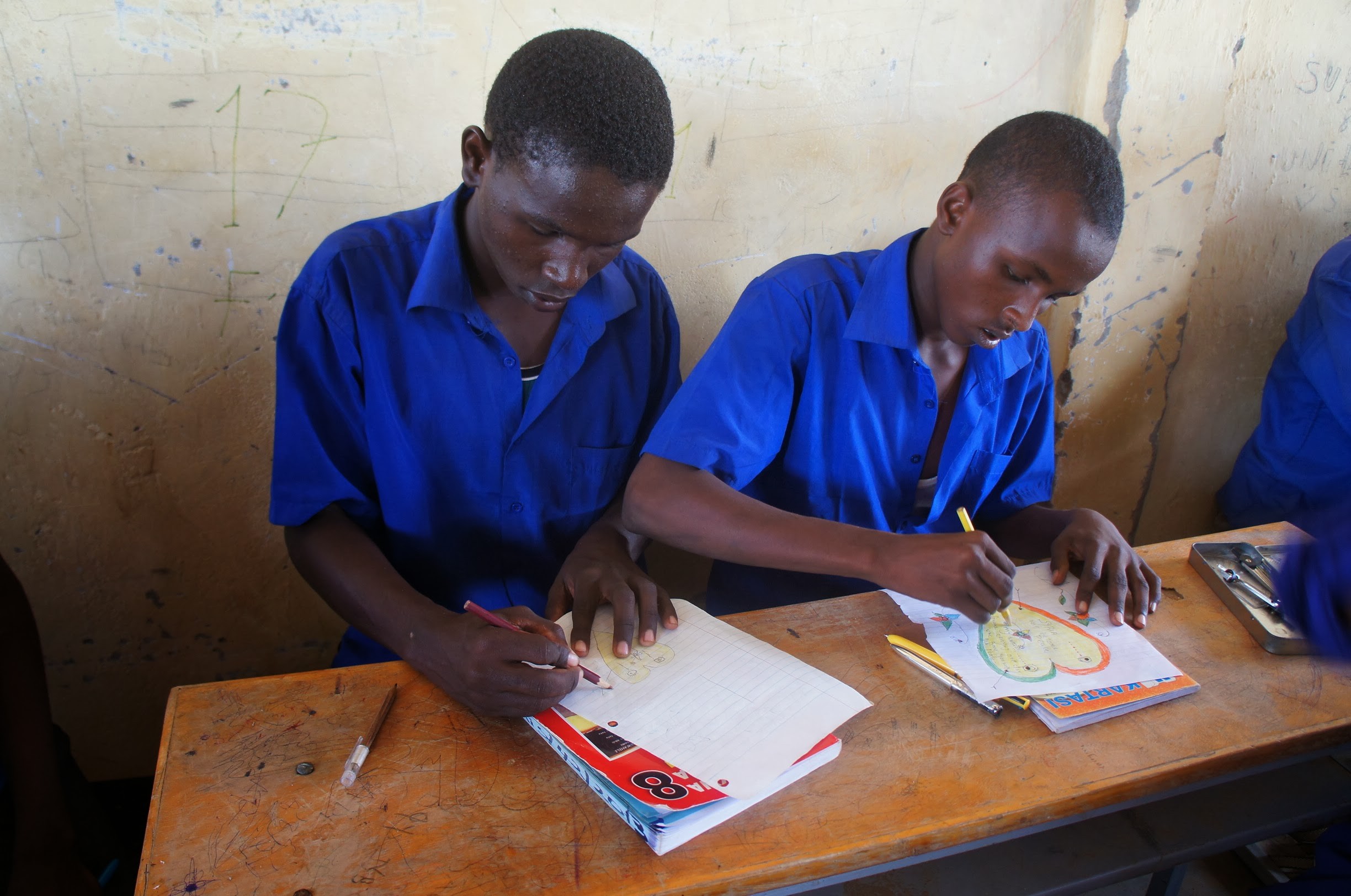 Isaak Ali Mohamed and Zakariye Mohamed Arab pen their messages to Syria. (CARE/ Mary Muia)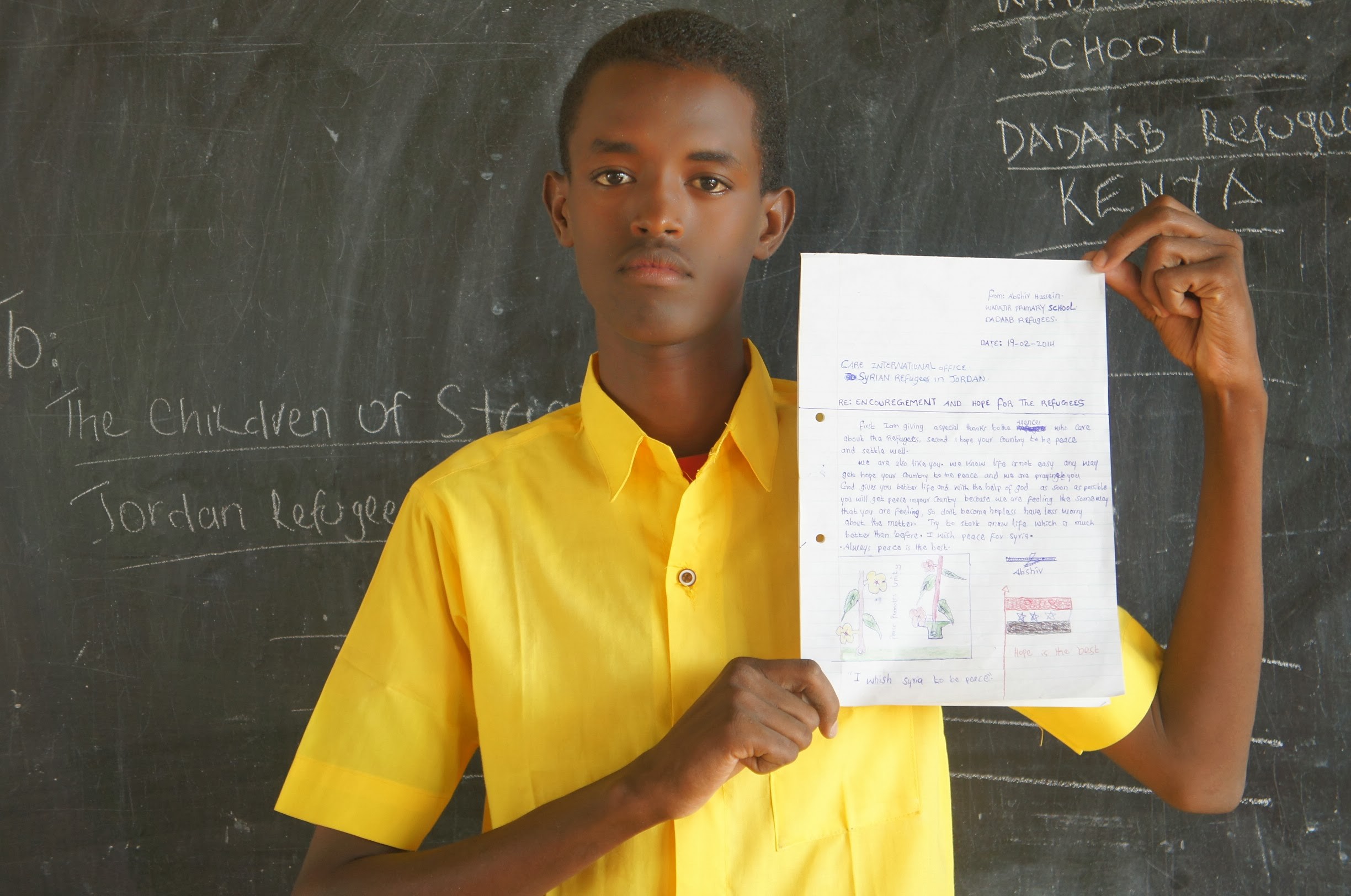 Abshir Hussein holds his letter in Dadaab refugee camp, Kenya. (CARE/ Mary Muia)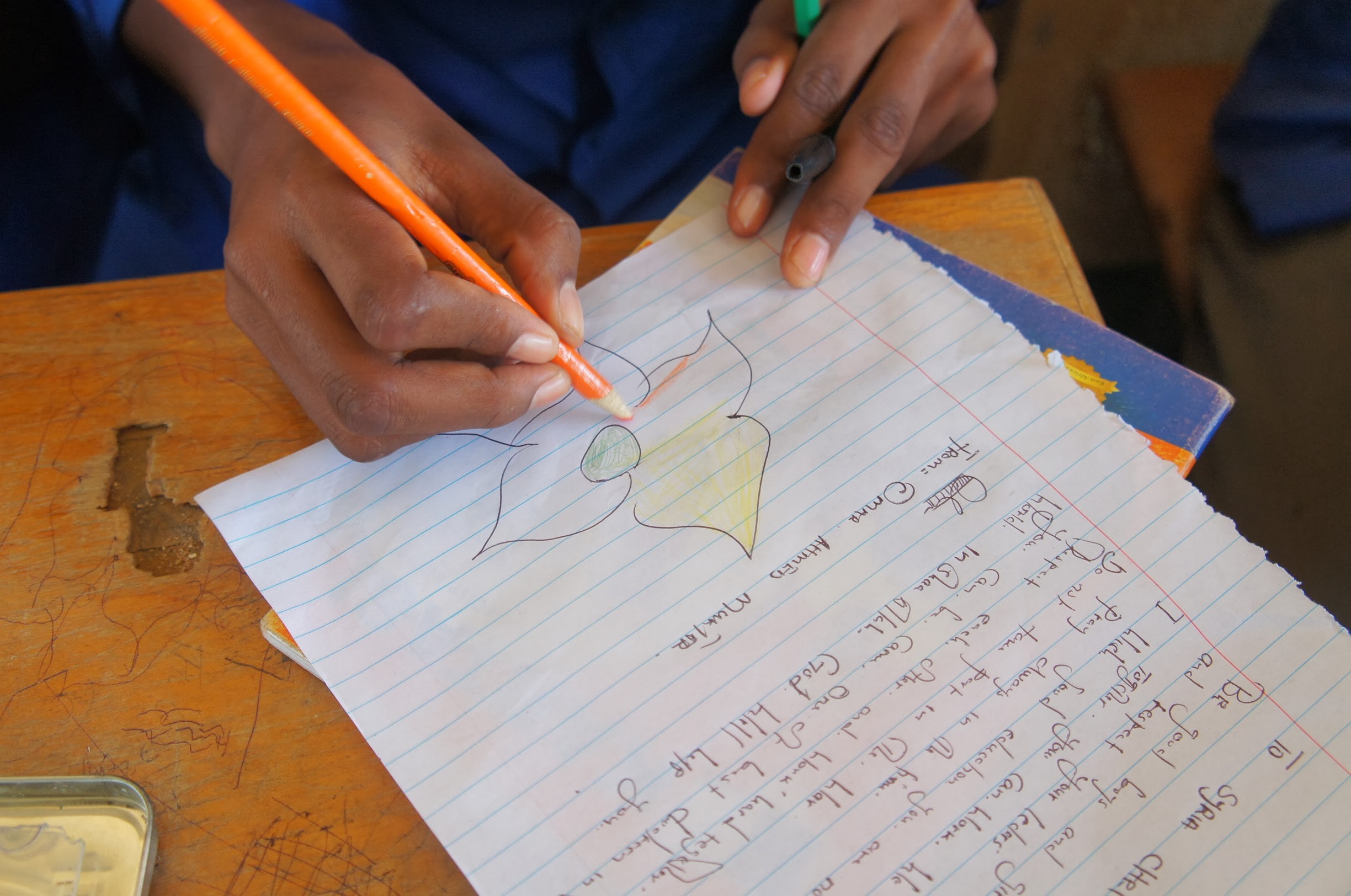 Omar Ahmed Muktar writes a letter in Dadaab refugee camp. (CARE/ Mary Muia)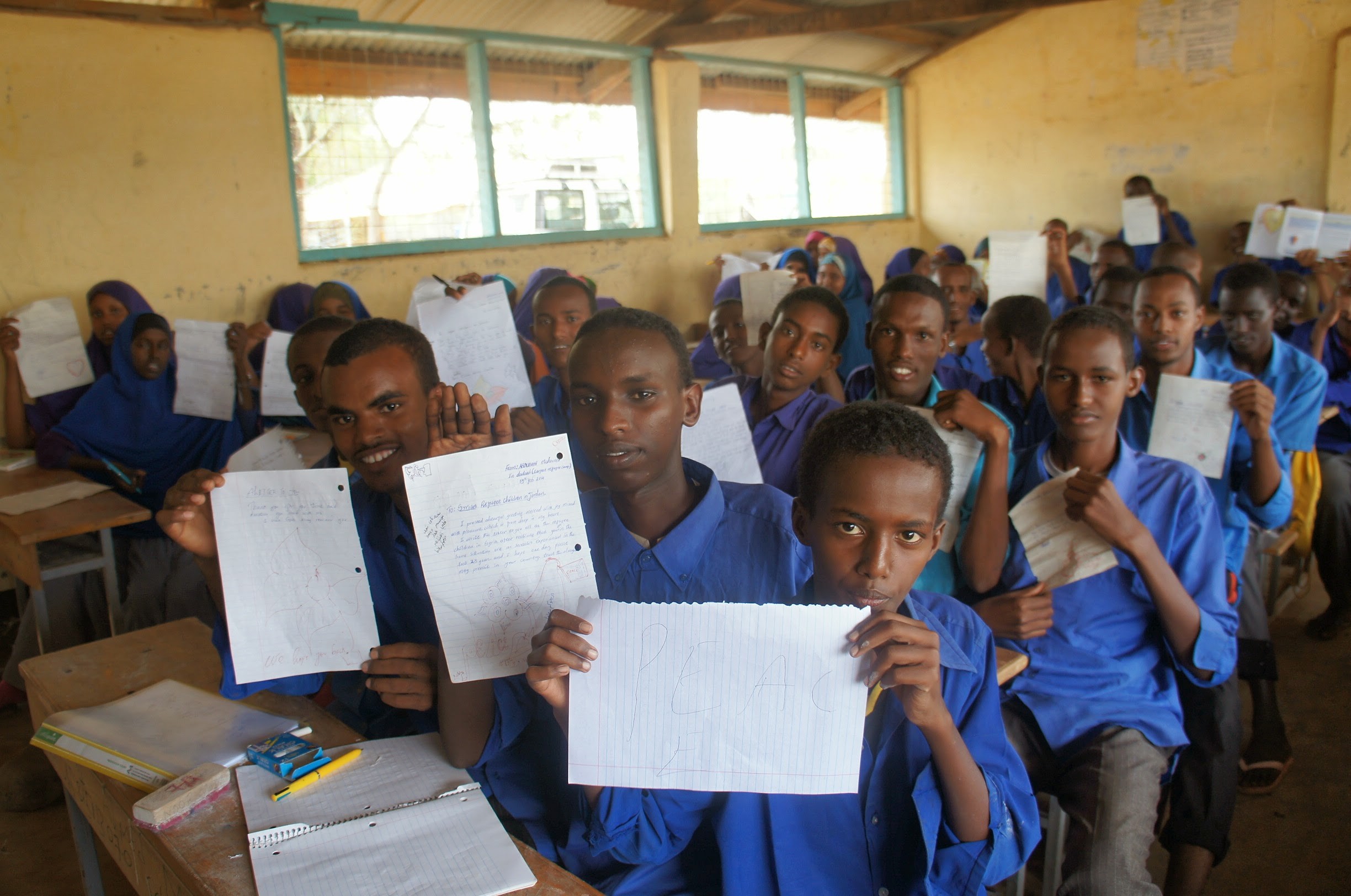 One class holds up their letters in Dadaab refugee camp. (CARE/ Mary Muia)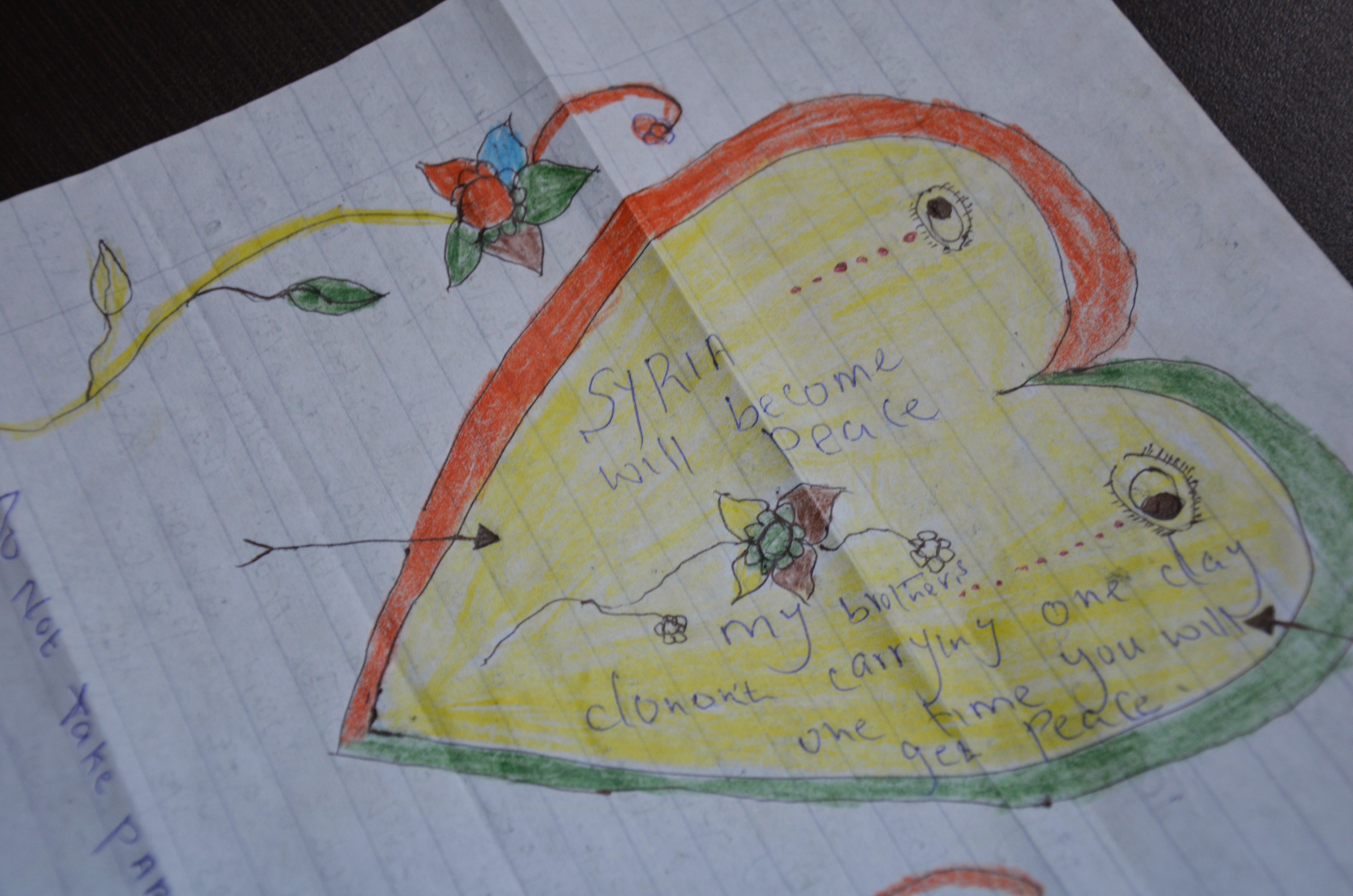 One of the letters. (CARE/Adel Sarkozy)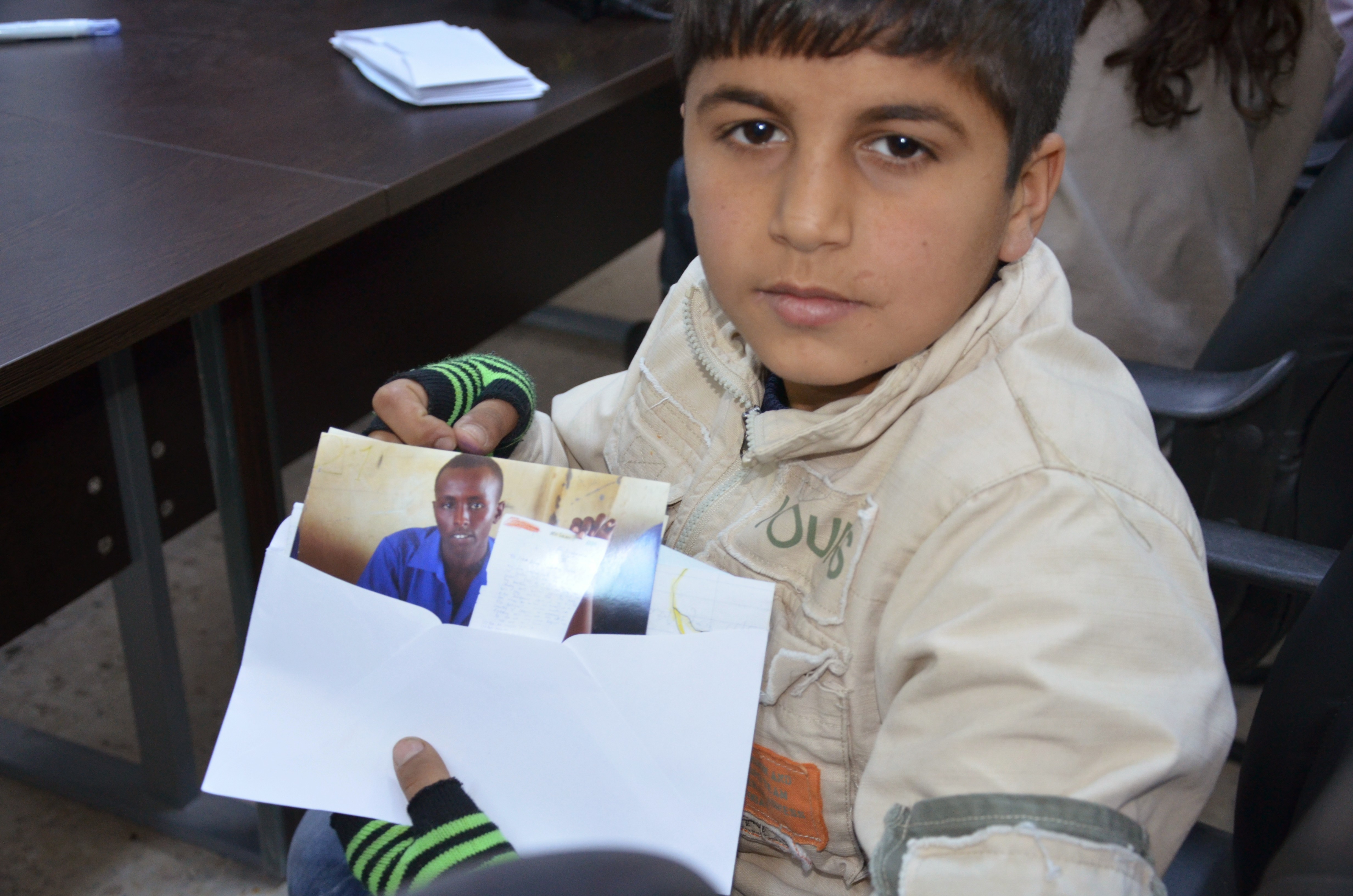 A Syrian boy opens a letter from Dadaab refugee camp. (CARE/Adel Sarkozy)
BEFORE YOU GO
PHOTO GALLERY
Syria War In April