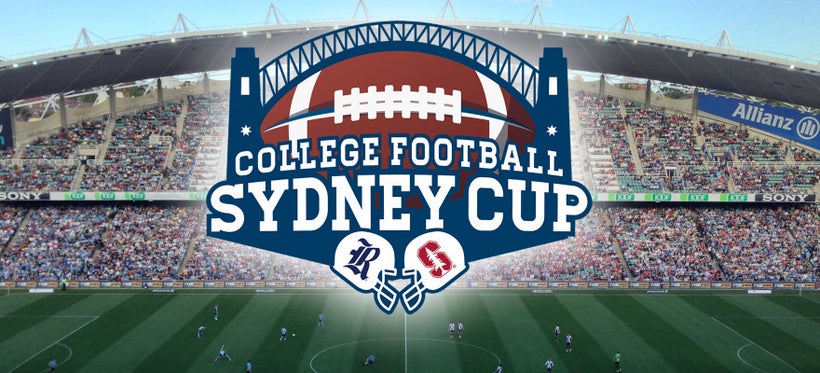 "We're excited for the opportunity to kick off the college football season in Australia against Rice in what will certainly be a fantastic experience for our fan base and alumni," said Bernard Muir, Stanford's Jaquish & Kenninger Director of Athletics.
"I'm especially thrilled that our student-athletes will have this unique opportunity before fall classes begin to visit a new country and experience a different culture," said Muir. This will be Stanford's second game ever outside the United States. 
"This is a unique opportunity for us, one that I'm not sure we will have again in the near future," Rice Director of Athletics Joe Karlgaard said of the game, marking the first time the Owls have played a football game outside the United States. 
"The Pac-12 has been expanding its outreach in the Pacific Rim the last few years, and we are excited to partner with Stanford for the game in Australia this fall," said Karlgaard. "For our football players, many of whom have never been abroad, this trip will be as much about experiencing a new culture as it will be about the game itself."
"This is an amazing opportunity for our players to represent Rice on such a unique stage and also expose them to a part of the world that most of them might otherwise never get to visit in person," Bailiff said. "It's a great opportunity to promote our school, our city and this game we love to the fans in Sydney."
The Sydney Cup will mark the fourth time a pair of NCAA teams have played in the country, 22 years after the University of Wyoming defeated the University of Texas at El Paso in the Australian Bowl.
In 1987, Brigham Young University downed Colorado State, 30-26, in the Melbourne Bowl before NCAA football returned Down Under. After an absence of 29 years, the University of California Golden Bears and University of Hawaii Rainbow Warriors met last year with the Bears taking a 51-31 decision in front of 62,000 fans.
"The NCAA College Football season opener is a truly landmark event on the Australian sports calendar for 2017," said TEG CEO, Geoff Jones.
Thrilled to have college football action returning to Sydney in what will be an action-packed afternoon and a boost to the local economy, New South Wales Government Minister of Tourism and Major Events — Adam Marshall — is preparing for "more than 19,000 domestic and international visitors to Sydney."
"The game between Stanford and Rice will be even bigger, featuring marching bands, cheerleaders, mascots and traditional American stadium food," Marshall said, adding he anticipates an injection of "around $14 million in visitor expenditure into the local economy."
The College Football Sydney Cup will take place on Sunday, August 27th in Australia and broadcast live in the United States on Saturday, August 26th.
This post was published on the now-closed HuffPost Contributor platform. Contributors control their own work and posted freely to our site. If you need to flag this entry as abusive,
send us an email
.