A troupe of aspiring hip-hop dancers shines bright in the new YouTube Red series, "Step Up: High Water," but their ambition is often fueled by painful struggles, both past and present. 
In the exclusive clip above, HuffPost caught a sneak peek at the 10-episode series, which is billed as "heart-pounding drama" set at an Atlanta performing arts school. Young dancer Tal (played by Petrice Jones) explains how he finds solace in his slick moves while coming to terms with his sexuality. 
Tal's "battle for adequacy and self-acceptance" resonated deeply with Jones, who told HuffPost that he felt his character's journey would resonate with anyone enduring personal turmoil. 
"[It's] a fight we are all fighting, regardless of our orientation or physical make up," he said. "The truth is, if you're a good person and you always do right by people, then it's your right as a human being to be able to wake up in the morning, look in the mirror and like the person looking back at you. Period. And as long as you continue to be a good person, nothing and no one can take that away from you."
Executive producer Adam Shankman praised Jones' performance as "heartbreaking, hilarious, vulnerable and solid as steel all at once."
"Having one of the two leading characters in 'Step Up: High Water' be not only biracial but also gay and struggling with identity, searching for his place in the world and a sense of purpose, family, and most importantly safety, is likely the most important thing to me about the series," he told HuffPost. "Dance doesn't express just what he does. It shows us who he is."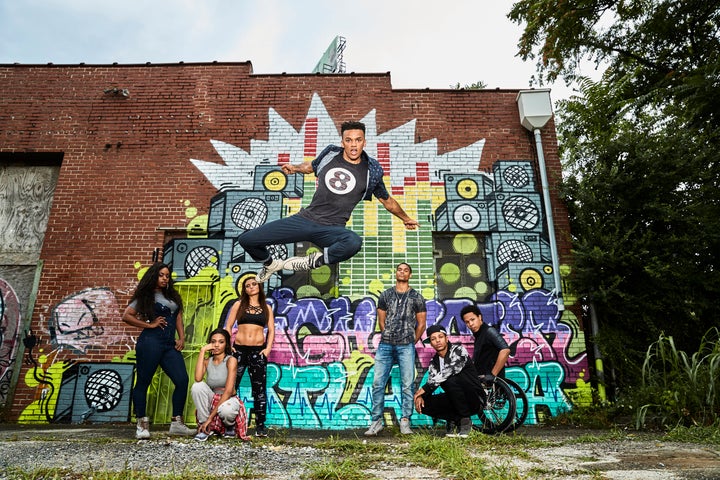 BEFORE YOU GO