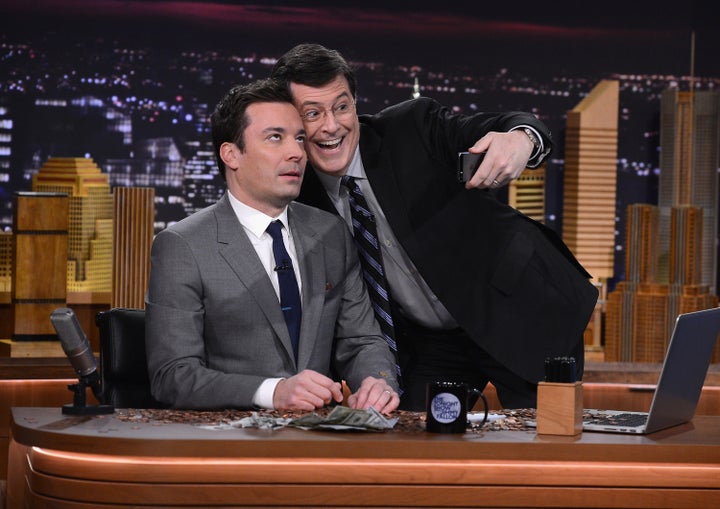 Stephen Colbert's "The Late Show" just had its "largest margin of victory in total viewers," according to a Variety report about Nielsen data. The Colbert show on CBS averaged 3.2 million viewers in the week that ended on Aug. 4, compared to Fallon's 2.3 million viewers.
"The Late Show" notably had a similar victory near the end of July, when Colbert aired segments from his trip to Russia.
Fallon continues to beat Colbert in the demographic of adults aged 18-49, but by a slight margin.
Colbert likely got a boost last week from the sudden departure of Anthony Scaramucci as President Trump's communications director. In a clip that eventually went viral, Colbert sang a farewell to the tune of "Bohemian Rhapsody." 
"I have no concern about it whatsoever," Greenblatt said at a Television Critics Association event. "Jimmy's the greatest at what he does. He's the most multitalented entertainer for late night. Clearly we're in a news cycle that everyday tops itself from the day before. I think that will even itself out."
BEFORE YOU GO