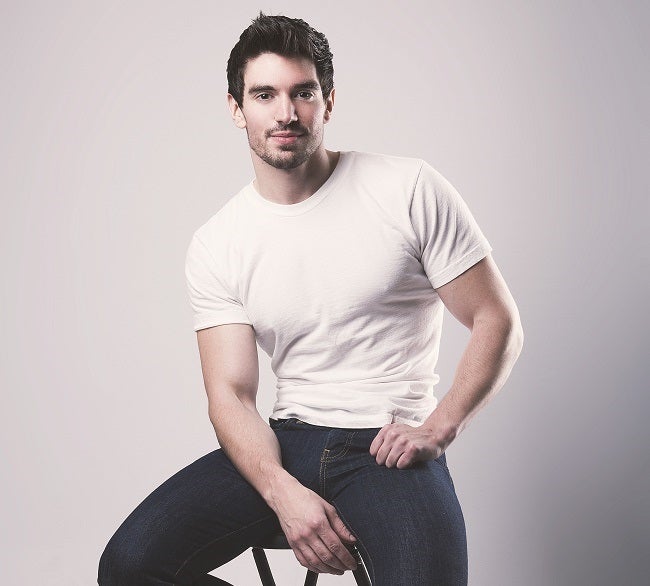 Steve Grand became a viral YouTube sensation in 2013 with his song "All American Boy," and was christened as the first openly gay country music artist to make the Billboard chart rankings. The rapid rise to success was a tumultuous ride for Grand, with struggles both professional and personal, but the singer/songwriter--and Instagram star, thanks to his occasional swimwear selfies--has found new success with a hit show in Provincetown, Mass., as well as numerous appearances throughout The U.S. and Europe.
Grand spoke about living in the famed LGBTQ resort town of Provincetown, his rocky relationship with the media, and why he wishes people would stop calling him a "country music singer."
Thank you. I am glad to hear that. I've never done a residency before, so this is all new for me. Before "All American Boy," I was playing at piano bars two nights a week, two hours a night for a hundred bucks a night and tips. And I was playing other people's music. But now, staying in the same place to perform is really nice and I can focus on the show. Every night, I feel better and better on stage.
There are a lot of shows in Provincetown this summer. How do you fit into the lineup of drag queens and Broadway superstars?
Sometimes I feel like people see me and think, "Oh jeez, here comes Steve with his piano again," so I'm really trying to make my show as entertaining and as impactful as possible. Anyone who knows me can tell you I believe strongly in the power of the visual, so I've incorporated multimedia into my show, and I've had special videos made that play in the background which serve as a light show and emphasize the music. And at one point I play guitar at one point, and I've incorporated choreography into the show.
Are you enjoying Provincetown?
I love this place. It's so friendly here. Everyone who comes here is just in a little better mood. And the people who live here year-round are a nice, tightly knit community. Even amongst the performers--I share a dressing room at The Art House with Varla (Jean Merman), who has had a show for 19 years here, and also with Jinkx (Monsoon)--everyone's really supportive of each other, and we cheer each other on. I saw Varla's show, and it was amazing. She is incredible. Everyone is so committed to their craft, it's really inspiring. It makes me want to get better.
"All American Boy" is labeled as a country song, but in past interviews you have said you don't like being called a "country music" artist. Why don't you like that label?
It's not that I get upset about it. It's just that I wasn't the one who put that label on me. I'm still announced that way, and it's on my Wikipedia page and I can't make it go away. It's often misleading to people because they will say, "Oh I'd like to see your show, but I'm not really into country music," and I have to explain myself. But in the scheme of things, I'm just happy to play. If people want to say I'm country, whatever, they can say it.
How do you categorize your music?
I think it's all pop. I really don't worry about how it fits into a particular genre. I just write music that is about the story and they lyrics.
Speaking of country music, you will be the headliner at Wyoming Rendezvous (Saturday, Aug. 19), which is a big LGBTQ camping event.
I'm stoked to be performing at The Rendevous. It's been a long time since I've gone camping, but my brother and I were in Boy Scouts since we were 6 years old and we achieved the rank of Eagle Scouts when we were teenagers, so camping was a big part of those formative years. I'm definitely looking forward to being out in nature and joining in around the campfire. There is nothing like roasting hot dogs or S'mores over an open flame and singing songs to an acoustic guitar. I'm counting on someone bringing an acoustic guitar.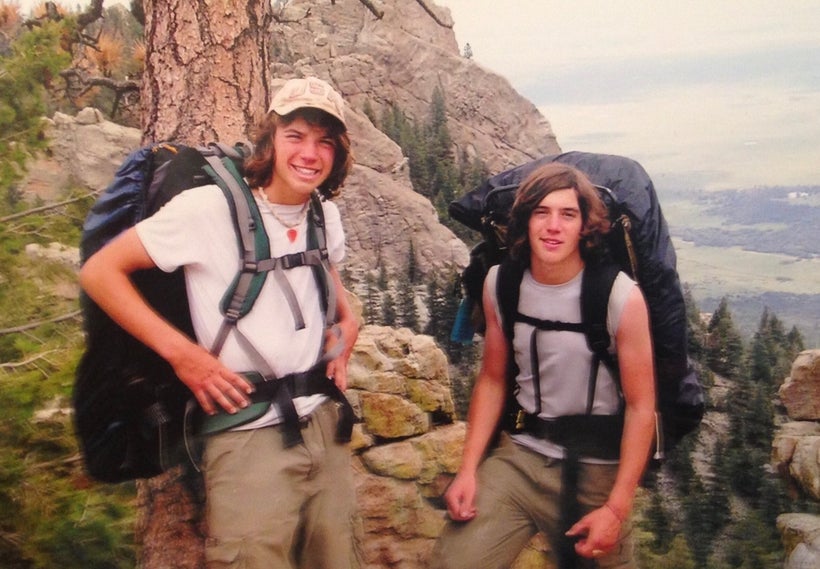 When you were on 'Good Morning America" a couple of years ago, you mentioned how you struggled with coming out to your parents, and you felt that there was no way you could ever make them proud. How is your relationship with your parents now?
My relationship with my family is better than ever. We've been through a lot together, and we appreciate what we have with each other. They may not understand everything that I do...
What don't they understand?
Well, they came to Provincetown to see my show, but it was during "Bear Week." So I had to explain to them what that was. They even stayed at the Provincetown Inn. I was concerned about what they might hear through the walls, but it was the only place available. And then I was onstage talking about liking "daddies," in front of my dad, but they're good sports and they've been wonderful about everything. They were just happy to see me. Their unconditional love for me is something that, the older I get, the more I appreciate. Hopefully I'll be a parent someday and I'll know what that's like.
How do your parents react to all your Speedo photos on Instagram?
They know I'm going to do what I'm going to do. I'm sure as a parent you never get excited to see your kid all grown up and not wearing a lot. But they know I'm an adult. So we don't talk about it.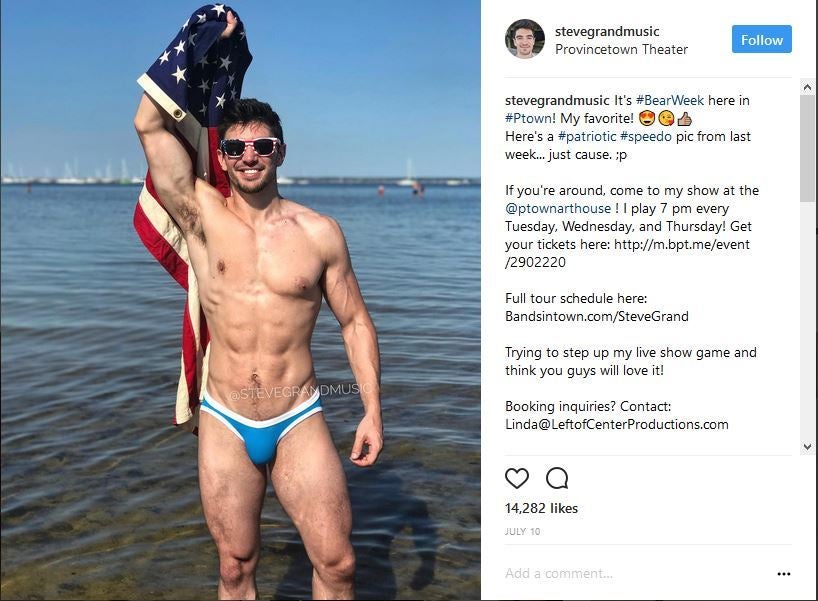 You mentioned a couple of years ago in social media posts that you wished the LGBTQ media would pay as much attention to your music as they do your Speedo photos. Do you still feel that way?
At the time, I had read some negative comments about myself online, and I thought people were using my photos to mock me, so I had a moment. But then I said to myself, Steve, you can learn from this, and if you don't want people saying things about you, then don't post stuff on the Internet. I was going through a difficult time, I had to deal with a lot on my own. I'm 18 months sober now, I made some changes in my management, and I think I have grown up a little since then.
And you still post the Speedo photos, so you obviously aren't too worried about what people say.
It has taken me a long time to be comfortable with my body, and I like to have fun with it. I go to the beach, and when I'm at the beach I feel happy, and when I feel happy I take a photo and I post it on Instagram.
And are you happy when you are in your Speedo?
This post was published on the now-closed HuffPost Contributor platform. Contributors control their own work and posted freely to our site. If you need to flag this entry as abusive,
send us an email
.