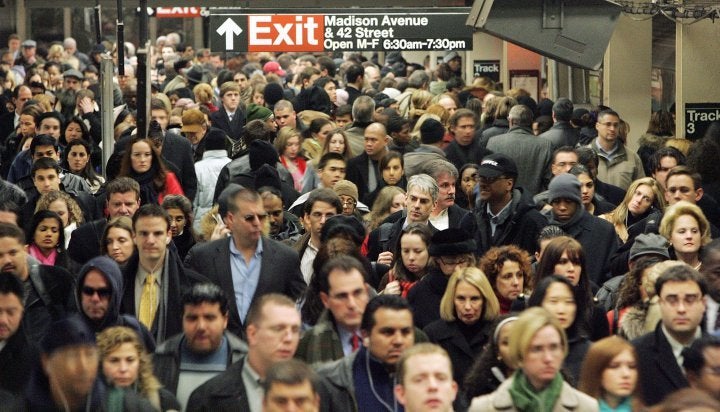 Watching the epic battle between Governor Cuomo and Mayor de Blasio as the MTA falls deeper into crisis, reminds me of the Lord of the Rings battle for Middle-earth. Only, New York is not dealing with a fictional problem – our main transportation system is literally crumbling beneath our feet.
So, while our politicians are shuttled around in black SUVs while playing the blame game, the rest of us are asking who's going to pay to clean up this mess. There is no reason to mandate another wealth tax on the 32,000 city residents who already pay almost half (49.2 percent) of the city's income taxes or implement congestion pricing, which is a backdoor tax that hits a struggling middle class and small businesses. Instead the city and state could fill the MTA coffers by December with a comprehensive tax amnesty initiative.
MTA officials have pegged the cost for emergency repairs of the subway system at over $800 million. History proves that the development and execution of a professional tax amnesty program could net the MTA these badly needed dollars.
While the federal government announced this week it hit a record high for individual income tax collection, New York is wading in an immense pool of unpaid tax debts. The state by last count is owed an estimated $2.5 billion in uncollected taxes from individuals and businesses. According to the most recent numbers from the state Department of Tax and Finance, the top 250 individual and corporate tax deadbeats, alone, owe more than $700 million.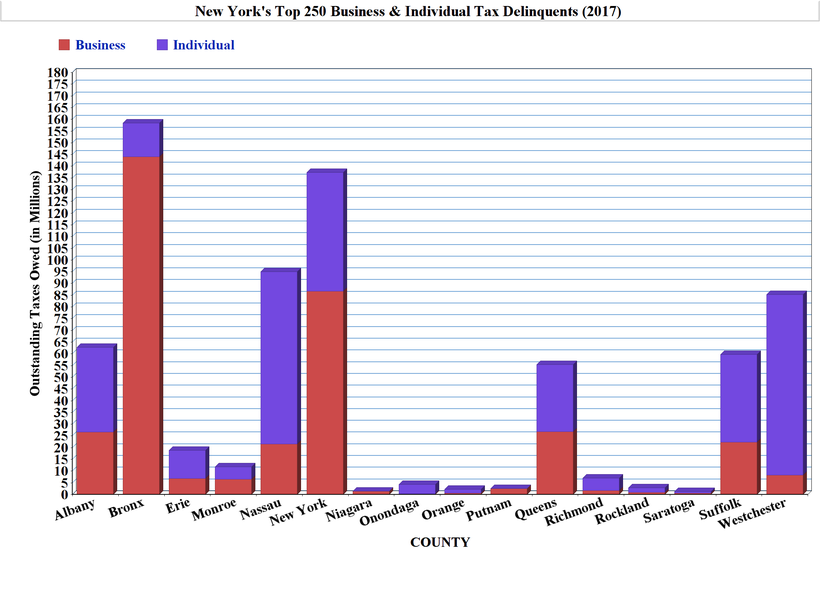 On this illustrious list is Martin Shkreli, who famously increased the price of Daraprim 5,000%. A drug commonly used by AIDS and transplant patients to protect against infections.
Tax Amnesty is not a new concept for New York. Previous state legislatures have authorized the use of tax amnesty as a strategy to patch gaping holes in the state budget. In a 2011 report titled "Tax Amnesty – Past Successes, Failures and New Opportunities", which I co-authored with former state Assemblyman Jerry Kremer, we found that since 1985 New York tax amnesty initiatives have successfully recouped more than $1.7 billion in unpaid taxes.
According to the Federation of Tax Administrators, during the past eight years more than two dozen states and cities have implemented amnesty, infusing state coffers with a total of $5.1 billion from uncollected taxes. Several states including Connecticut, Illinois Pennsylvania, New Jersey and California have successfully obtained crucial revenue through amnesty that was used to support infrastructure improvements and fill budget gaps.
The conventional argument from those who oppose amnesty is that we would be condoning tax cheating and signal to some that recidivism will be rewarded. Contrary to that narrow viewpoint, most people who enter the program go on to be stable taxpayers.
The last true amnesty program administered in New York was in 2003 where the state recouped over $585 million. Subsequent programs did not offer full amnesty, but instead delivered up voluntary compliance. One program in 2010 was so poorly run, leading state Comptroller Thomas DiNapoli to label it an "utter failure".
Tax amnesty should be structured as part of a statewide tax collection initiative, in the form of a "carrot and stick" approach. The carrot is the tax amnesty forgiveness of penalties and interest. The stick follows with increased enforcement and stricter penalties for those that remain delinquent of their tax responsibility.
Each day straphangers schlep up and down the station stairs to wait forever on the platform for the subway, to then cram into an overcrowded train car, pressed up against the backside of a total stranger erasing any reasonable expectation of personal space. Trains are breaking down in the tunnels; leaving passengers stranded and some jumping onto the tracks out of shear frustration. Oh what fun.
While amnesty will not solve all of our transportation woes, it's low hanging fruit. Governor Cuomo and Mayor de Blasio have a golden opportunity to avoid squeezing more blood from the anemic taxpayers and take the lead by calling the legislature back for a special session and encouraging the city council to pass separate tax amnesty proposals in order to pay for these needed repairs.
Just like in the battle for Middle-earth: the angry MTA riders are at the gates. To do nothing, will be at the peril of all come November.
This post was published on the now-closed HuffPost Contributor platform. Contributors control their own work and posted freely to our site. If you need to flag this entry as abusive,
send us an email
.