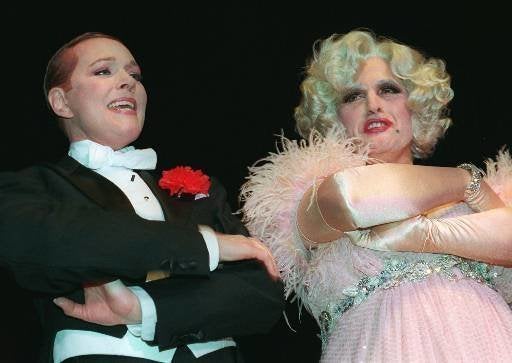 To many unfamiliar with Rudy Giuliani's record as New York's mayor, "The Giuliani Files" might be something akin to "The X-Files."
"The truth is out there," Giuliani's critics are saying.
Tonight the Empire State Pride Agenda, the influential gay rights organization in New York, unveiled "The Giuliani Files" on its Web site. It's a thorough examination -- with new videos and documents -- highlighting Guiliani's record on gay rights as New York's mayor from 1994 to 2001. Alan Van Capelle, head of the non-partisan group, charges that Giuliani has been running away from his pro-gay rights record as he courts Republican primary voters. But most media reports, Van Capelle added, has continually labeled Giuliani, who's leading the GOP field in national polls, as pro-gay rights.