Eleven children were killed in Aleppo, Syria, on Thursday after President Bashar Assad's regime bombed a neighborhood held by rebel forces, Agence France-Presse reports, citing a human rights group.
"Fifteen civilians, among them 11 children, were killed in a barrel bomb attack on the Bab al-Nayrab neighbourhood," the Britain-based Syrian Observatory For Human Rights monitor said.
After the attack, a reporter from the Australian Broadcasting Corporation shared a video of two boys mourning the death of their sibling. In it, the boys hug each other as they cry "My brother!"
"Two children lament the death of their brother who passed after a barrel bombing on the Neirab neighborhood on Thursday," the Aleppo Media Center said in a tweet describing the video.
The deadly barrel bombing comes just a week after an airstrike killed 10-year-old Ali Daqneesh. A photo of Ali's 5-year-old brother, Omran, appearing bloodied and dazed, made headlines across the world after the attack. The distressing image underscored the horror of the ongoing siege between government and rebel forces in Syria.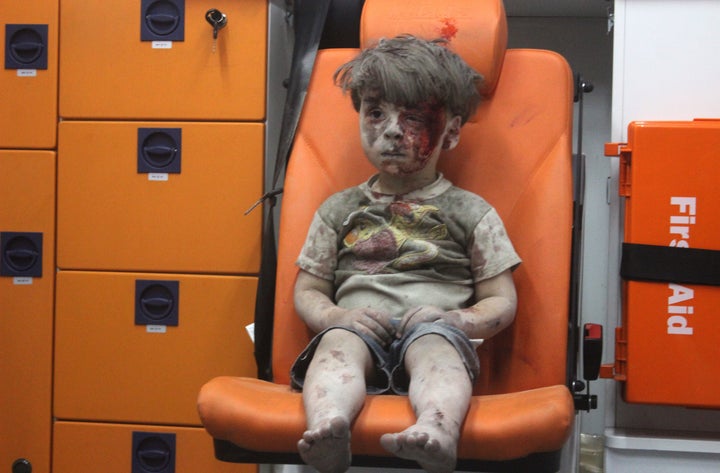 Aleppo has been divided between the government-controlled western portion and the rebel-held eastern portion since the Syrian civil war began in 2011, putting civilians in the crossfire. The ongoing airstrikes and use of devastating barrel bombs ― a crude device that consists of an empty barrel filled with explosives ― have left hospitals in the city in ruins. 
BEFORE YOU GO
PHOTO GALLERY
Inside A Mobile Amputee Clinic In Syria