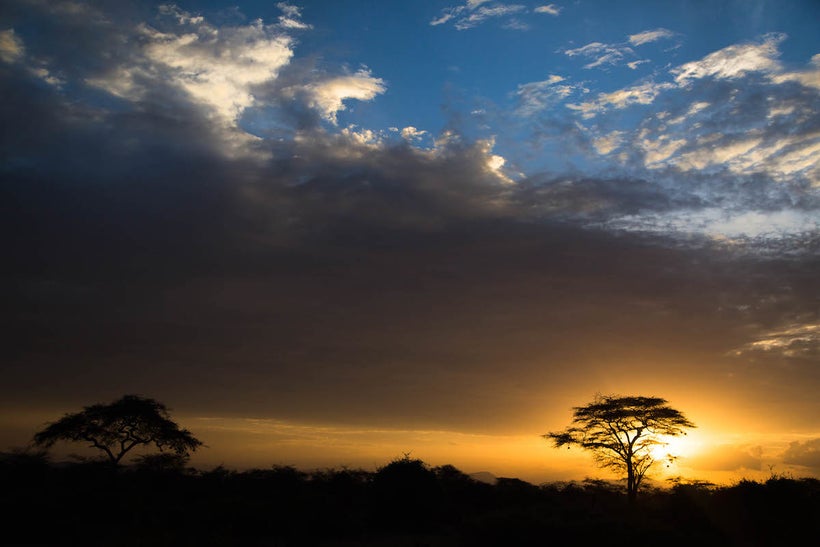 While on my first safari in Kenya, I Instagramed an incredible close-up of an elephant, and the photo received a lot of surprising feedback. My community was amazed that anyone could survive getting that close to wildlife without getting eaten or stampeded.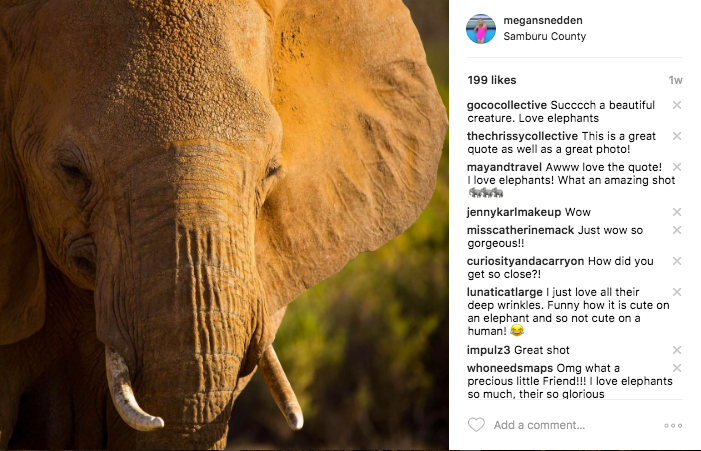 I'm actually not brave enough to test the will of Mother Nature, so to achieve this image quality (and make it look like I was hanging out with animals) I relied on these pro safari photo tips, which will help you achieve jaw-dropping shots of your favorite animals.
As a photographer, you can't go to Africa without a telephoto lens. Occasionally, the safari car gets close enough to shoot with shorter lenses and capture beautiful moments, but often the sound of the engine would disturb them, so I got a lot of pictures of animals running away.
Instead, I used a Sigma 150 - 600mm lens, which is why it looked like I was right in the action.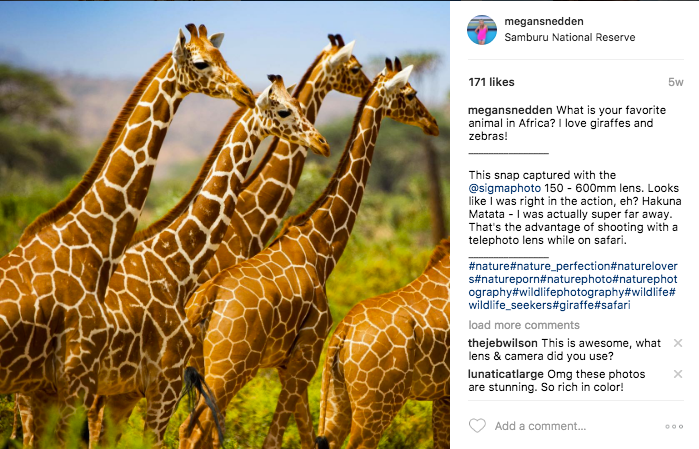 The Sigma's extensive zoom range was really important because I could easily track an animal's movement by zooming in and out - it was like binoculars, but better. The lens also gave me the option to shoot wider images that incorporated more background in the shot, or zoom in to focus more on details. It's also compatible with different camera bodies, so you can shoot either Nikon or Canon.
A telephoto lens with a fixed focal length could also do the trick, but I don't recommend getting out of the safari car just to get a better angle. Also, you can get pretty good photos on the iPhone, but once you enter into scenarios where you need to zoom in, that's where it gets complicated. You'll noticed that the iPhone camera has a digital zoom, so pictures shot at a distance come out very grainy versus if you shoot with an SLR, you'll preserve that photo quality.
Prepping photos for Instagram
The majority of my photos on Instagram are actually shot on a digital SLR. While in Kenya, at the end of each shoot day out in the field, I would return to my safari camp, download my media cards to Lightroom, edit the images, then save them as square-cropped jpegs in a Dropbox folder. I access and download the edits through the Dropbox app on my iPhone in order to share them on Instagram. I know this is a lot of work, but posting consistently high-quality images on Instagram is important to establish loyal following that loves your work! Consider it your digital portfolio.
Going back to the wildlife close-ups ….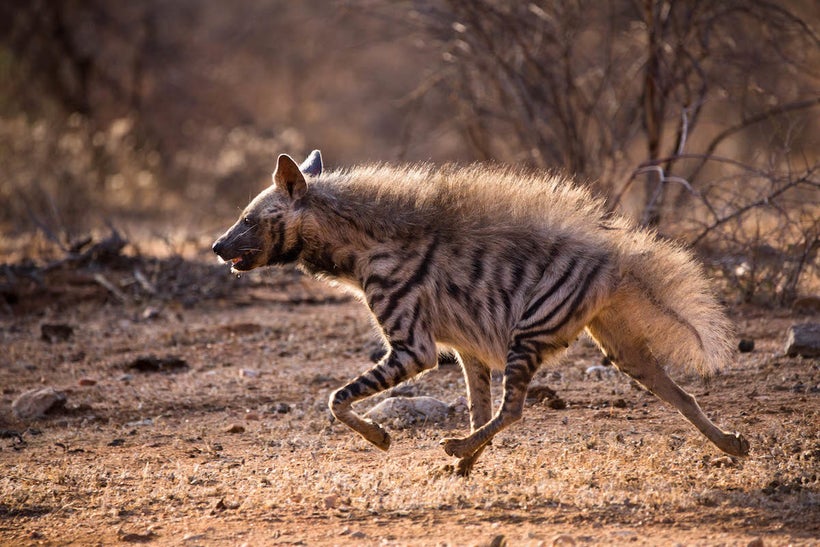 A couple winning photo tips
To capture consistently great shots, I kept my shutter speed set to around 1250, depending on the light available. If I were to keep my settings at a slower shutter speed, a lion would take off running and I'd end up with a blurry photo. And as you'd imagine, there's a lot of movement out there on safari, so you have to be at the ready at all times.
Always make sure you are carrying cash. There are a lot of fantastic photo opportunities in villages, which is commonly a part of any safari experience. Giving a little money to someone who models for you goes a long way to show respect for their time. I often buy handmade goods and jewelry to help support their community as well. If you happen to visit a village around mid-day when the sun is overhead and at its brightest, ask someone to step inside their home, or into the shade, so you can create a softer lighting scenario.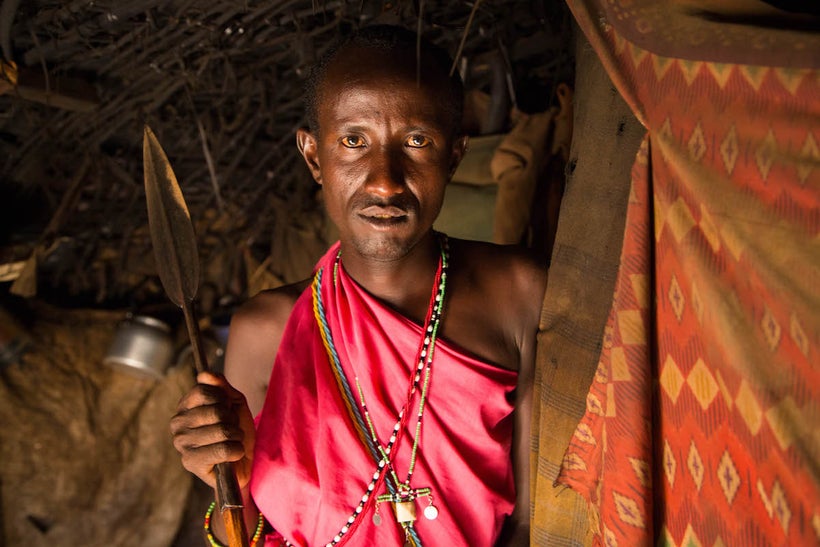 It definitely gets dusty out there, so bring a microfiber cloth, or something similar, to keep your lens clean. Also since the lens gets really heavy to hand-hold, you'll also need some type of padding to rest the camera on the safari car window sill or roof top. I borrowed a towel from my safari camp then folded it up. Stabilizing your lens will also ensure crisper images — if your biceps are shaking then that can blur your images.
Oh, and depending on where you go on safari and what time of year, I'd definitely recommend a dry bag. We were photographing lions in the Maasai Mara Ecosystem when suddenly a torrential rain shower came crashing down. It was a beautiful moment ... that also called for a waterproof bag.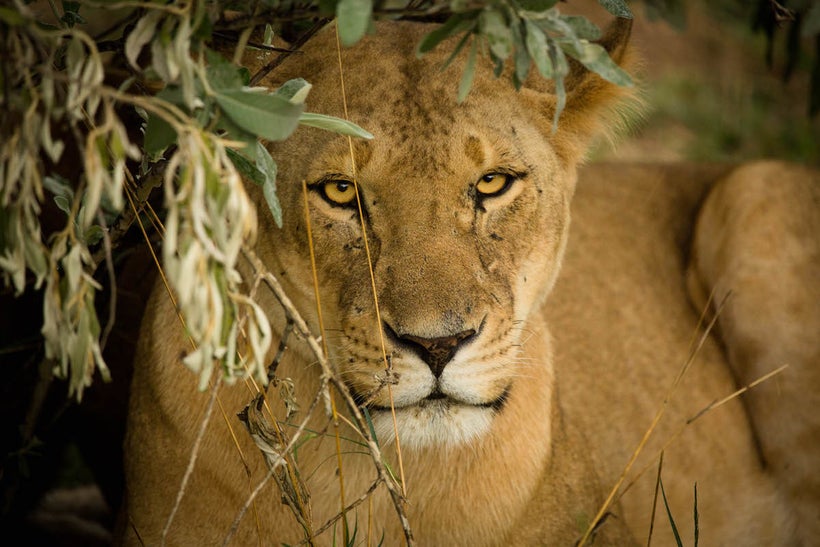 ___________________________________________________________________
Travel photographer Megan Snedden regularly contributes to publications like BBC, USA Today, and National Geographic Traveler. Connect with her on Instagram to follow the journey, learn how to take eye-catching travel photos, and get free tips on growing your following.
This post was published on the now-closed HuffPost Contributor platform. Contributors control their own work and posted freely to our site. If you need to flag this entry as abusive,
send us an email
.