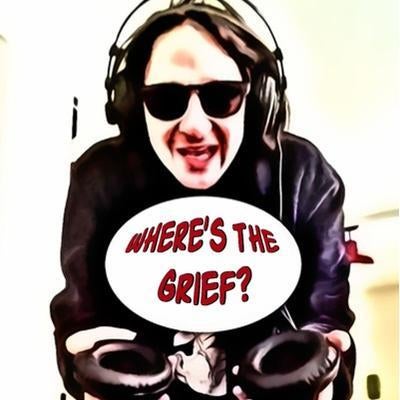 Jordon Ferber is a comedian, who tackles the intrinsically unfunny topic of grief on his podcast, Where's The Grief? By talking about grief, which he says "can be a very isolating experience," he hopes "to normalize the conversation, which is often difficult to discuss with friends and even family." He says he wants to "give people who have experienced intense loss permission to talk about it and exemplify the possibility of making it through the darkest periods of grief to a life full of hope and happiness."
He often interviews fellow comedians about their losses, and although I'm no comedian, for his latest program he sat down with me in Brooklyn to discuss grief, resilience, and my two Living Memories Project books about keeping memories alive. The Living Memories Project: Legacies That Last was published in 2014 and features the stories of how 32 individuals transformed their grief by keeping alive the values, passions, and legacies of their loved ones. Its companion, My Living Memories Project Journal, published last month, is an inspirational, interactive and comforting workbook designed to help readers keep alive the memories and legacies of their own loved ones.
Jordon facilitated a very comfortable, wide-ranging conversation in which we covered a lot of ground, including the ways he keeps alive the memory of his brother, Russell, whom he lost 14 years ago. Russell was only 21 and was just about to graduate from The Culinary Institute of America (CIA) in Hyde Park, NY, with a degree in Baking and Pastry Arts when he died in a car accident. A year later, Jordon and his parents – David and Dorothy -- founded the Russell Ferber Foundation, which funds scholarships for aspiring pastry chefs at the Culinary Institute who require financial assistance. The foundation holds an annual comedy benefit.
The loss of his brother has had a profound impact on Jordon and he has devoted himself to helping other siblings deal with their losses through his work with The Compassionate Friends, where he leads a sibling support group and has been a speaker at the organization's national conference.
Jordon and I agreed that keeping alive a loved one's memory is comforting and healing and can lead to an appreciation of the life we live. Most of all, we concurred that counting our blessings provides the perspective to move forward with hope and happiness.
Jordon does a great job in focusing on the many nuances of grief and loss, and I hope you will listen to the podcast. I'm looking forward to seeing Jordon's stand-up comedy act, as well as to working with him again to spread our shared message of optimism and inspiration. Please check out the podcast below:
Meryl Ain, Ed.D., The Comfort Coach, inspires people to transcend their losses by keeping alive the memories, passions, values and legacies of those they have lost. She helps to promote healing by providing professionals, organizations, and individuals with the tools to foster optimistic thinking, positive projects and resilience. A former teacher and school administrator, her articles have appeared inThe Huffington Post, MariaShriver.com, The New York Jewish Week, The New York Times, and Newsday. Her new book, My Living Memories Project Journal, is available on Amazon. She is the coauthor of The Living Memories Project: Legacies That Last, a collection of heartwarming stories of lives remembered and actions taken by individuals and families to keep the legacies and memories of loved ones alive.
This post was published on the now-closed HuffPost Contributor platform. Contributors control their own work and posted freely to our site. If you need to flag this entry as abusive,
send us an email
.