Thank you for all the support.
Thank you for all the understanding.
Thank you for all the comfort you have given me throughout my journey!
Me and my brain were in total overload so, I may have missed your name. I may have forgotten to say thank you because I was too worried. I may have been just too upset to recognize everything you did. You were always there with a kind smile and a "Don't worry, we will take care of you."
So I want to say, "Thank you!"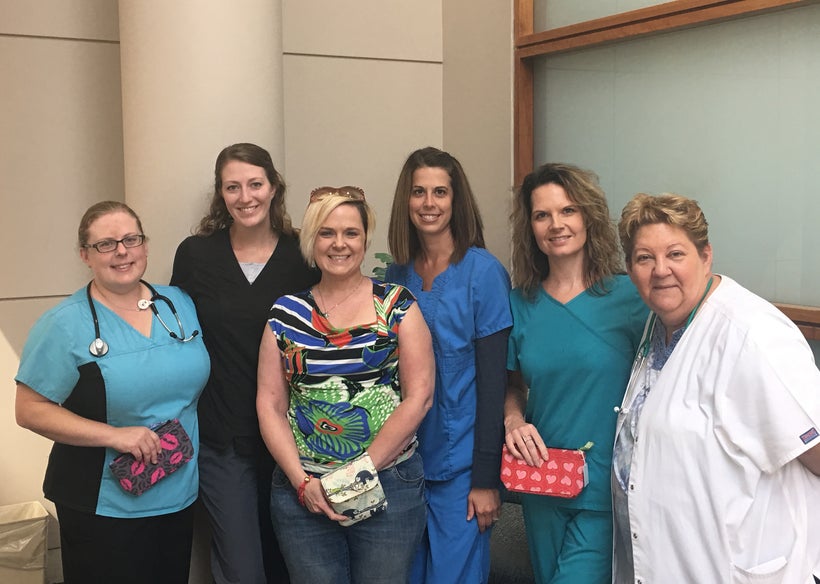 It's four and a half years since my original breast cancer diagnosis. I can't tell you how many nurses have been in and out of my life, some just for a minute, and some repeatedly. I never caught all of your names because so much was going on. Mostly the doctors got the thanks. But you were there for all the weigh-ins, blood tests, chemo, radiation and more.
So today I am saying thank you for all that you do. All the hand holding, all the tissues you passed out and all the comfort you gave me then. Plus, all the comfort I continue to receive at every appointment.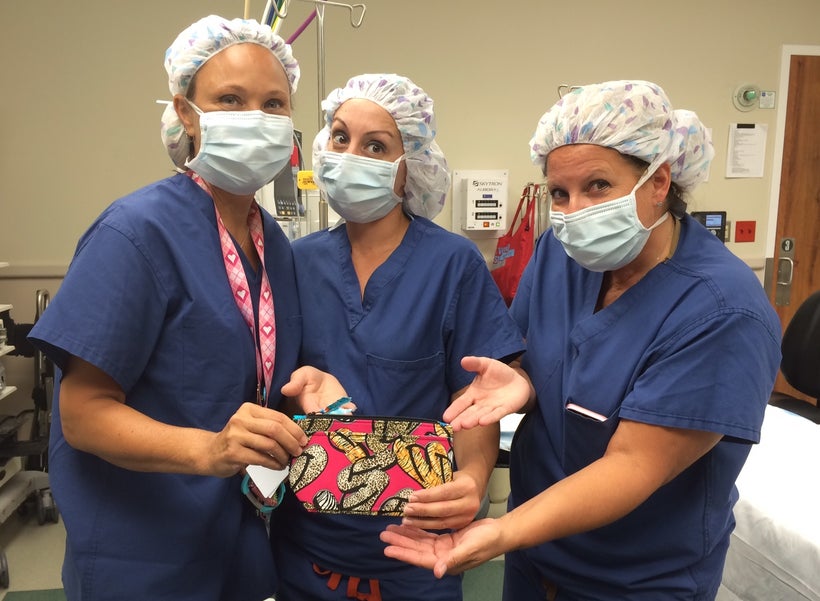 I started my handbag business while undergoing surgery after surgery. Because of you (and the doctors) I was well enough to work throughout my treatments. To show my thanks for all your amazing support I want to start giving back!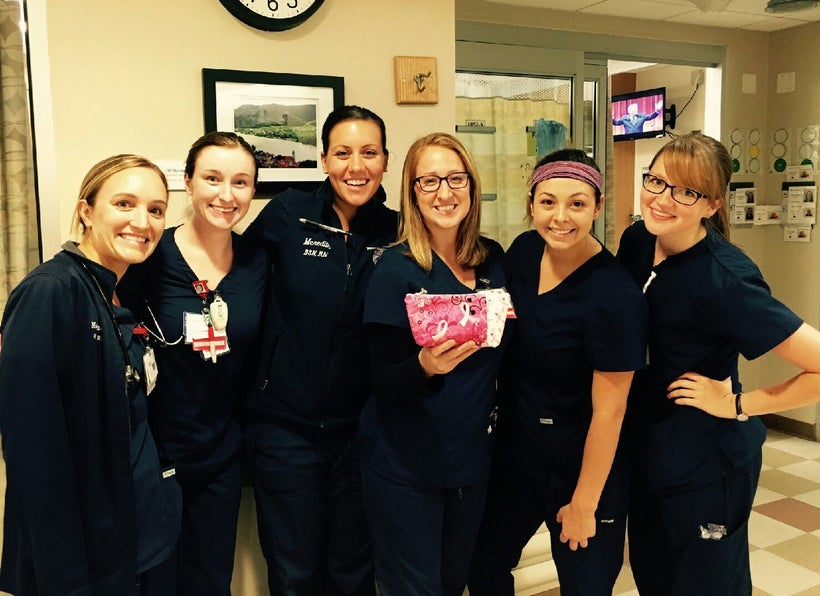 With the help of my friend Kristin from University of Pennsylvania, I designed the Nurse's Helper Bag. (Kristin works in the unit called Rhoads 1, Vascular and Plastic Surgery and one of their specialties is breast cancer reconstruction. This year her unit won the highest level of nursing excellence, the Beacon Gold Award! Only four nursing units in Pennsylvania were given this award.
Nurse's Helper Bags now available at HKellydesigns.com! I'm giving back to nurses in two ways. First, any nurses or people buying the Nurse's Helper Bag for a nurse can purchase it for $10 off the original price (Original price is $30). Second, of every Nurse's Helper Bag sold, I will donate $5 to the Oncology Nursing Society Foundation (ONS Foundation).
So if you are a nurse reading this, THANK YOU!!!
Thank you for being there!
PS: If you have ever been helped by nurses show them some thanks the next time you see them. It's a tough job and someone has to do it!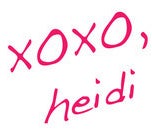 This post was published on the now-closed HuffPost Contributor platform. Contributors control their own work and posted freely to our site. If you need to flag this entry as abusive,
send us an email
.