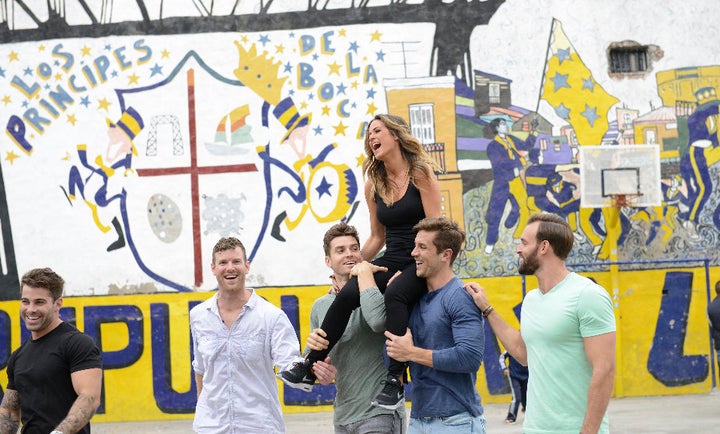 Cool girl JoJo Fletcher is post-Ben, single and ready to mingle ... with 26 software salesmen, Z-list musicians and an erectile dysfunction expert ... on "The Bachelorette."
In this week's "Here To Make Friends" podcast, hosts Claire Fallon and Emma Gray recap the sixth episode of Season 12. We'll discuss Chase's lack of facial expressions, Jordan and James Taylor's "entitled" conflict, and give a proper sendoff to our biggest "Bachelorette" crush, Wells. 
We're also joined by our very own resident "Bachelorette" fan Julia Bush for her commentary -- and some special insights on what it's really like at a casting call for "The Bachelor."
Check out the full recap by listening to the podcast below! 
 Do people love "The Bachelor," "The Bachelorette" and "Bachelor in Paradise," or do they love to hate these shows? It's unclear. But here at "Here to Make Friends," we both love and love to hate them -- and we love to snarkily dissect each episode in vivid detail. Podcast edited by Nick Offenberg.
The best tweets about this week's episode of "The Bachelorette"...
BEFORE YOU GO
PHOTO GALLERY
Tweets About "The Bachelorette" Season 12, Episode 6