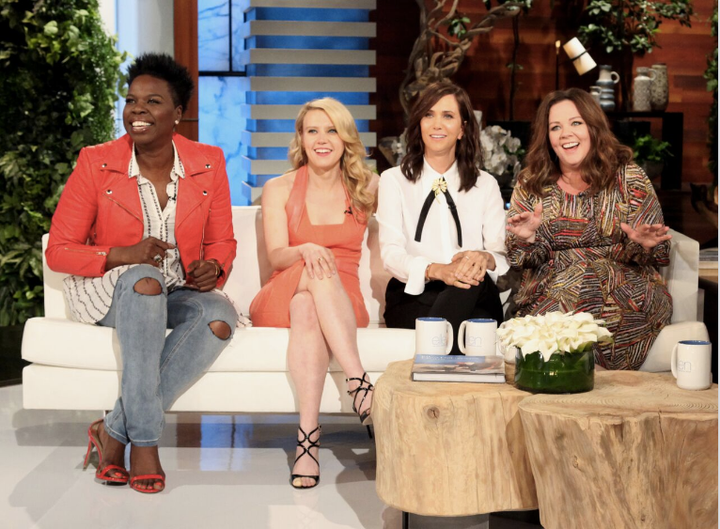 During a Wednesday appearance on "Ellen," "Saturday Night Live" actress Leslie Jones revealed that she used to work as telemarketer for Scientology, shocking the rest of her fellow cast mates, who immediately burst out laughing.
"Uh, yeah ... They kinda still don't know I'm not a Scientologist," Jones said, staring straight into the camera with a scared look. "Thanks for blowing my cover, Ellen."  
When DeGeneres pushed Jones for more details about her former job, the comedian said, "I lived in Glendale, I needed to pay the rent and it was a very easy interview -- I just [acted] crazy." 
Watch below to find out more about the actresses' odd jobs: 
"When I was putting this together, I just said, 'I have lists of people who make me laugh. And I have one list of the people that make me cry,' and so I thought, I'm doing 'Ghostbusters,' I gotta pull out the heavy guns," Feig told DeGeneres. "And so these four women are just so funny and it's really an honor." 
Look for "Ghostbusters" when it hits theaters on July 15, 2016. 
BEFORE YOU GO
PHOTO GALLERY
Ghostbusters Turns 30