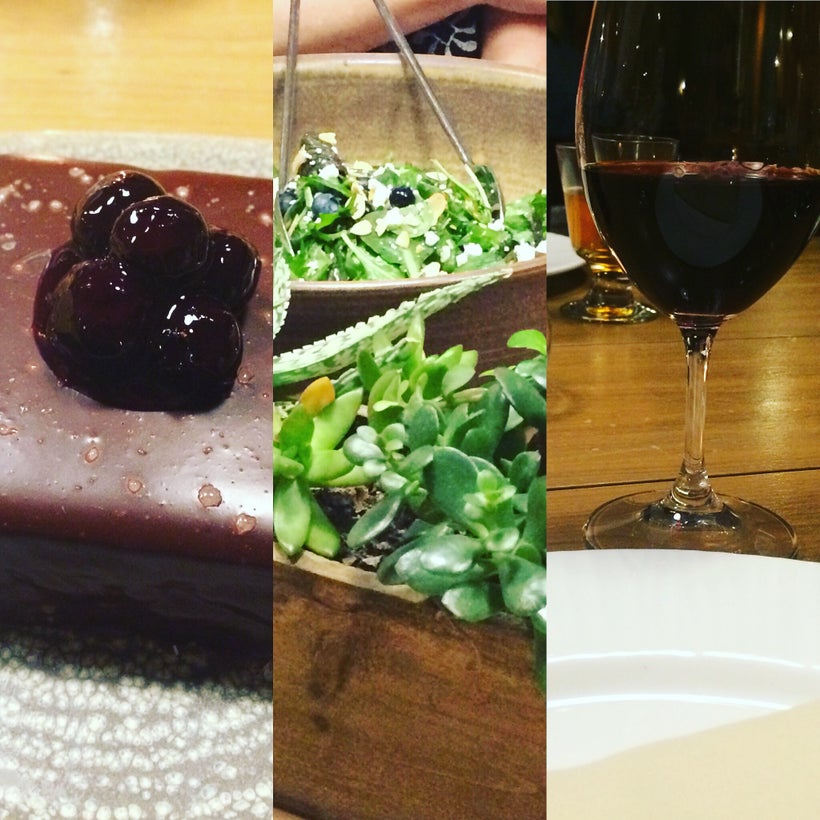 Would you rather fasten your self into a flying metal tube filled with stale air and dry pretzels, or settle into a plush "fully lie-flat" seat and have curated creations from a fine dining restaurant and wines selected from artisan vineyards passed to you by a jovial flight attendant?
Who said air travel has to be an exercise in drudgery? Why can't it be a luxury experience that tantalizes the buds of your tongue while awakening your mind to the tapestry of tastes crafted by master winemakers and chefs?
These rhetorical questions are not made of myth; these curated airplane cabins can be found on JetBlue flights that offer the Mint experience, providing passengers the opportunity to shift from weary travelers to explorers of exotic tastes and comforts.
JetBlue is creating this luxury journey (and giving us a reprieve from plastic tasting alcohol) by bringing in wine guru Jon Bonne (author of The New California Wine) to collect an ideal selection of wines for their guests. He didn't just pull together a few of his favorites and stick them on a plane, he carefully considered how the wines would pare with the sumptuous tapas of NYC's Saxon + Parole restaurant and the whole factor of consuming 33,000 feet high- edibles and drinkables taste different in the ethos of the sky.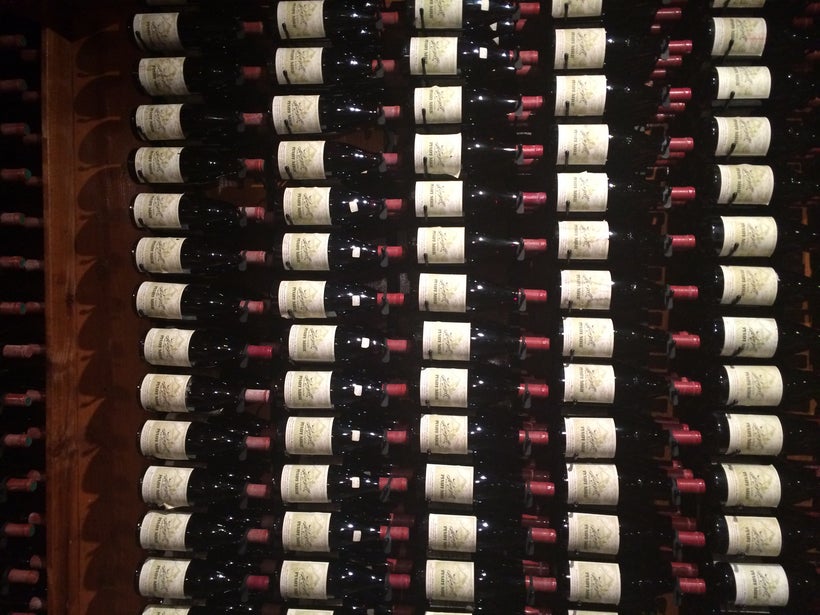 I was the antonym of a wine aficionado before I was offered the experience of sampling a majority of the wines selected for these luxury flights (and P.S., the selections shift with the seasons, ensuring you're not dousing your mouth in summery alcohol when you're in the mood to warm your tummy in the winter months.) I'm now a believer in the finery of fermented grape concoctions, having my mind metaphorically blown when I tried over 40 wines in one day and not having my head literally blown by a hang over the following morning. Who knew "the good stuff" conjured the warm and fuzzies without the miserable next-day backlash.
During this marathon day of tastings the wines danced over my tongue while Jon described the history of the liquids with savory words like "oaked", "opulent" and "silky." I was finally able to appreciate the delicate flavors that can only be described by a wine expert who has dedicated his life to sharing the fine art of wine making and drinking with not just those that share his vocabulary full of "tannins" and "cassis" but us laymen who can barely tell the difference between pinot noir and merlot.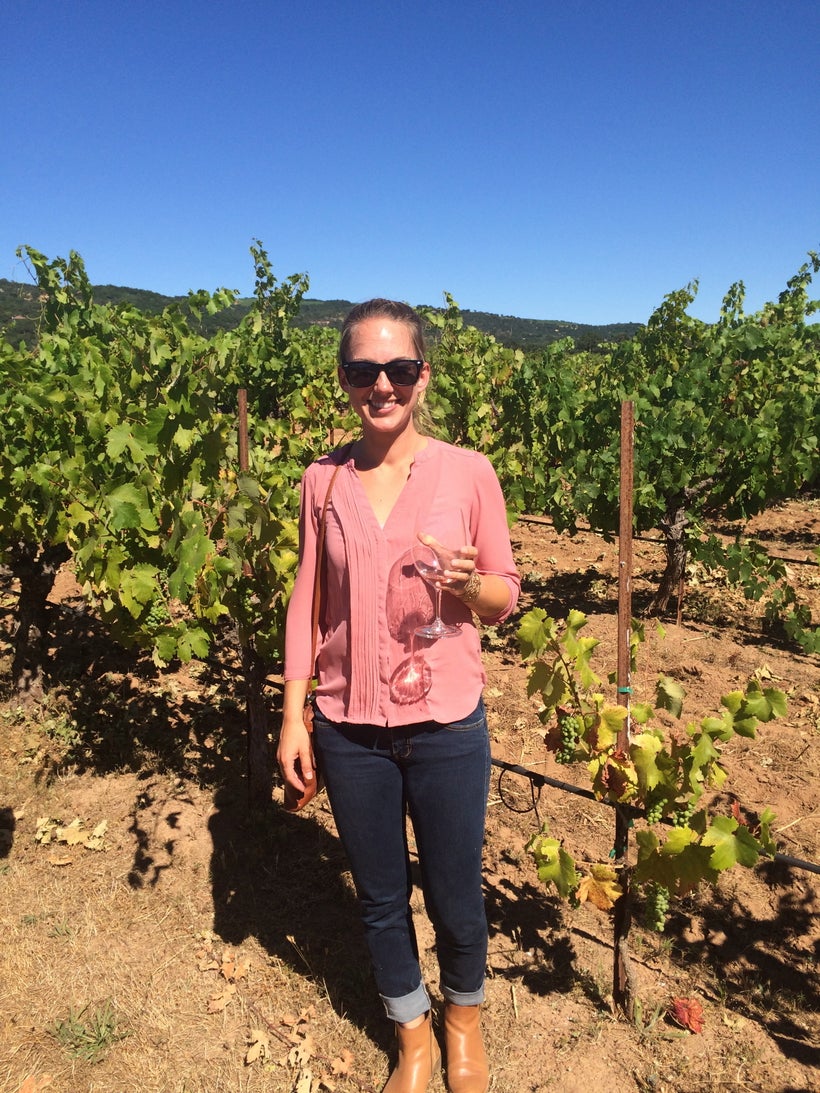 But, with this whole thing called life we're all speeding through, who has time to sit with, discover and contemplate the varied personalities of wine? JetBlue Mint passengers do. Instead of flipping through magazines full of celebrity affairs or wading through work crises on your email you can spend your time in the sky expanding your knowledge and love for the tasty flavors provided to us by the Earth and the masterful alchemists who devote their time and passion to transforming the goodies of twisting vines into elixirs sure to give the best kind of buzz.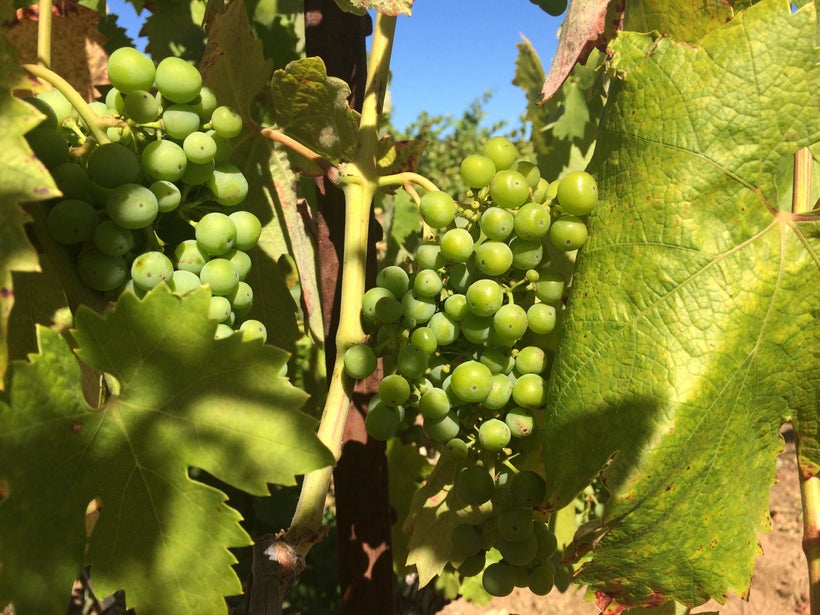 Here's a sampling of a few wines currently flying with JetBlue Mint:
-2015 Soif, Old-Vine Red Wine, North Coast. This red is made by the laid back and uber trendy folks at the Wind Gap winery- they have records and pink Himalayan salt crystals in the tasting room. This wine is composed of seven classic old California varieties, from vines dating as far back as 1881!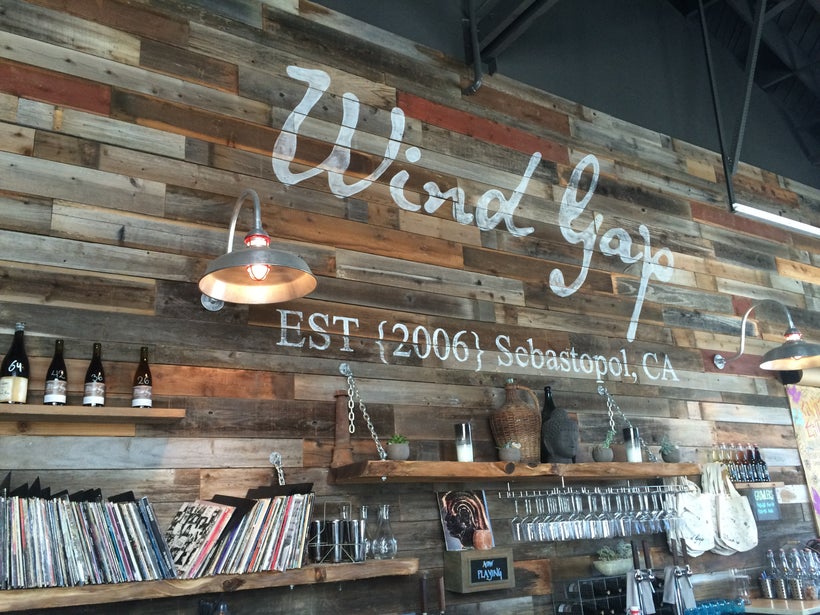 - 2014 Sebella Chardonnay, Sonoma County. This white is a fresh faced youngin', crafted predominantly from the younger vines on the chic Hanzell estate, finished and aged for three to six months in neutral French oak barrels. It's my fave!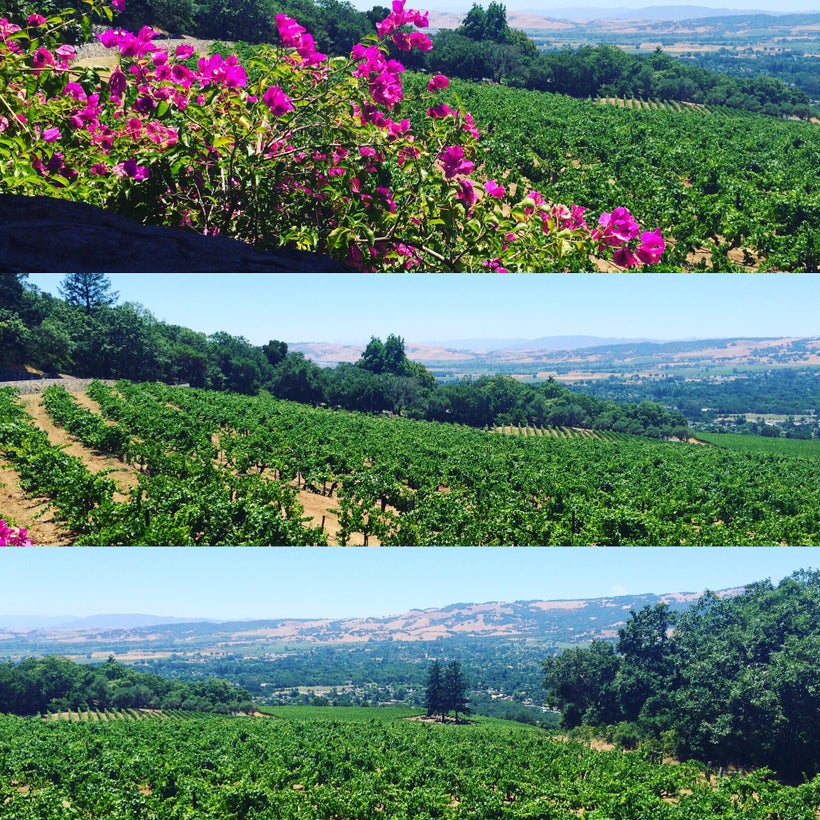 - Old Vine Zinfandel. One of the (hilarious and purely enjoyable) dudes that crafted this gem made his first wine at five, and is a member of the family responsible for Ravenswood. The love infused into this vineyard is palpable in the flavors of the wine, reminding you that the vines were not cared for because of a love for money, but because of a love for nurturing the nectar of grapes.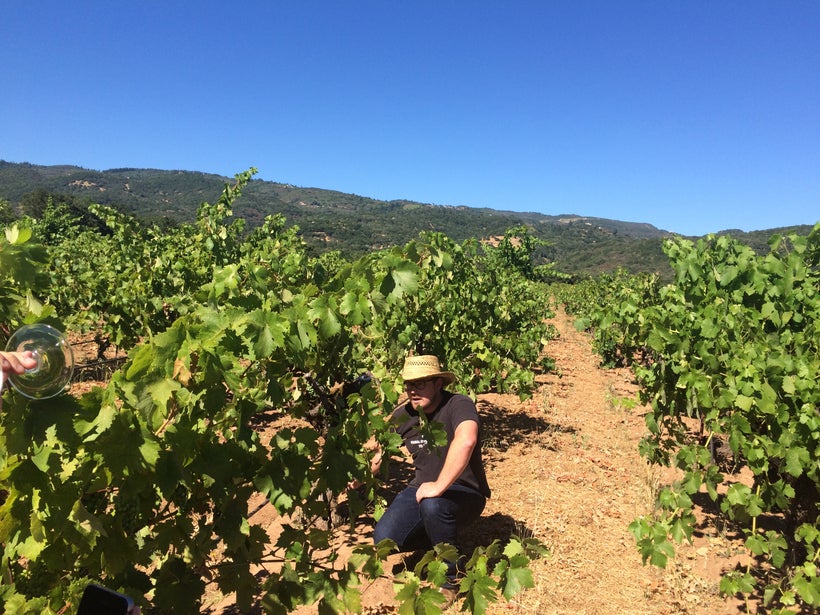 Buh bye little bottles of yuck, you've been replaced by liquids with a rich history of fermentation written by artistic farmers.
The last time I was on an airplane I ordered a mini bottle of plastic wine- a liquid exuding the tastes of synthetic grape flavors with undertones of artificiality. No more my friends, no more- I'm now a "Mint-er" for life.
Cheers you highflying beauties.
*The author is not affiliated with Jet Blue, Saxon + Parole or any of the mentioned vineyards.
This post was published on the now-closed HuffPost Contributor platform. Contributors control their own work and posted freely to our site. If you need to flag this entry as abusive,
send us an email
.