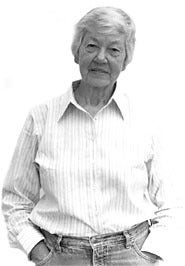 Five years ago, while vacationing on Martha's Vineyard, I visited a local book store to ask for a recommendation of a book by a local author, something I could read during my stay. The store directed me to a shelf of Cynthia Riggs books where I purchased Double Murder on Martha's Vineyard, a compilation of two Victoria Trumbull mysteries within one volume. I read the book throughout my week-long stay on the island. The book was fun, entertaining, and thoughtful. As an aspiring author myself, I was curious about the writer and so decided to do some research. What I soon learned was that the woman behind the mysteries was even more eccentric (in a very humble sort of way) than the dynamic characters in her books, including Victoria Trumbull, the 92 year old sleuth who inserts herself in the middle of local mysteries. What I learned about Riggs was that she had become an author after acquiring her MFA from Vermont College, while in her late sixties, and had been publishing one book a year since then. In her previous life she had obtained a degree in geology, had been a captain of a yacht, had taught at the Annapolis Sailing School, and was a rigger at Martha's Vineyard Shipyard.  In addition to her interesting career repertoire she had also crossed the Atlantic twice by sailboat and had qualified for the Olympic fencing team in the 1940s. It was all, five years ago, on my Vineyard vacation that I became hooked not only on her stories, but also on the curious life of Cynthia Riggs.
I became a Facebook friend of Ms. Riggs that summer and would follow her occasional posts. Even in her eighties, her interesting story continued to unfold, as she kept churning out new books and as she shared the extraordinary story of her rekindled romance with a friend she had met more than 60 years ago.  As the story goes, Cynthia Riggs met Howard Attebery in 1950 when they were both working at the same laboratory in San Diego. She was 18, there on a temporary work study program, and he was 28. They knew one another for four months, during which time they would write notes to each other on the lab's paper towels. They ended up going their separate ways, until 62 years later, when Attebery mailed Riggs those paper towel notes he had saved for six decades, and a romance was kindled. The two married in 2013 on Martha's Vineyard where they lived their own version of happily ever after. Attebery passed away in 2017, and according to Riggs, their five years together were the best of her life.
I recently sat down with Cynthia Riggs-Attebery to find out for myself what it takes to live such an extraordinary life. Here is what I learned:
Learn the Vocabulary: Riggs says that she believes in really learning the vocabulary of anything that she's passionate about, meaning she masters it well enough that she can talk to just about anyone on the subject. She says that she has had the opportunity to learn the vocabulary of sailing and boats, writing, and now she's at the beginning stages of learning the vocabulary of horticulture. She says learning the vocabulary of something you are passionate about entails constant study, surrounding yourself with others who hold the same passion, and consistent applied practice. In the case of writing, she says that she constantly reads books in order to study the techniques other writers are using. She says she has read Middlesex by Jeffrey Eugenides multiple times because his writing is impeccable and the book itself is a phenomenal lesson on how to properly use flashbacks to tell a story. Riggs also hosts weekly writers groups at her home, an eclectic Vineyard B&B, so that she constantly has writing support while also supporting others in their writing endeavors. She says that study and support are not enough, because you also have to do the work daily. She says building a vocabulary in any career requires hard work. For her, that means sitting down and writing five to seven hours every day until the book is complete. Riggs says she has five more books in her. Once she has completed her twentieth book she plans to spend the rest of her life building a vocabulary in her new passion which is horticulture.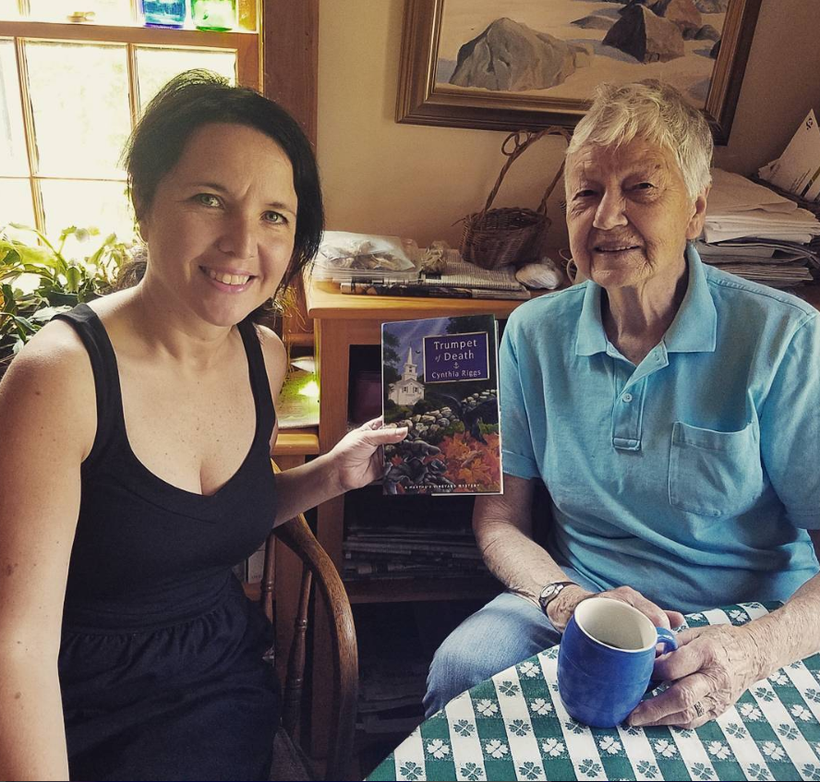 The Plot Will Unfold: What makes Riggs a little different than your average bear is that she spends no time worrying about how life will unfold. In this regard, she simply lives in the moment. She says that when she married Howard, he was in his nineties and she was in her eighties, and they were both very much aware that to live their best life, they needed to focus on the here and now, without worry about how long they had together. Riggs also doesn't worry about how the plot will unfold when she's writing. She says that she never outlines the book in advance, but rather starts at chapter one and then lets the story unfold on its own chapter by chapter. Worrying, according to Riggs, is usually a useless waste of time that could be better spent focusing on something you get enjoyment out of in the now. She says, one way or the other, the plot will unfold, and that time is always better spent enjoying the ride.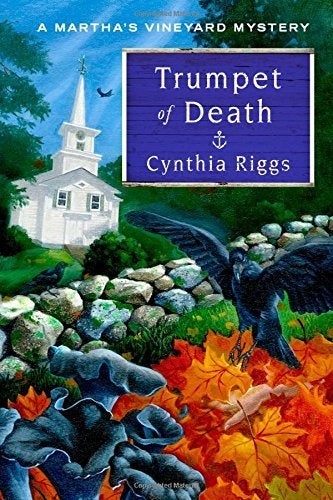 Attract the Right People: Riggs says she loves being around people who are easy going, big thinkers, who are interested in art, science, and the sea.  She has found a way to attract just the right people through her B&B, Cleaveland House, in West Tisbury on the island. The iconic farm house has been in Riggs' family since the 1700s.  It is dated, there are no televisions on the premise, and there are guineafowl, ducks, and cats that are as much a part of the scenery as are the paying guests. Riggs admits, that her B&B is not for everyone. She says that she does her best to scare people when they call. She explains to callers that the windows don't close all the way, there's no traditional onsite entertainment like television, and that the home is old.  She says that the best part of this is that she attracts the coolest people from around the world. They are scientists, artists, and writers, who travel to the island for just the sort of experience Cleaveland House provides, and not surprisingly, they are just the kind of people Riggs loves hanging out with in her spare time. Riggs is a collector of all kinds of artwork you will find throughout the home, much of it was created by frequent guests of the B&B who traded art for a place to stay on the island.  Riggs says that when it comes to living an extraordinary life, you have to find a way to attract the people who are just right for you.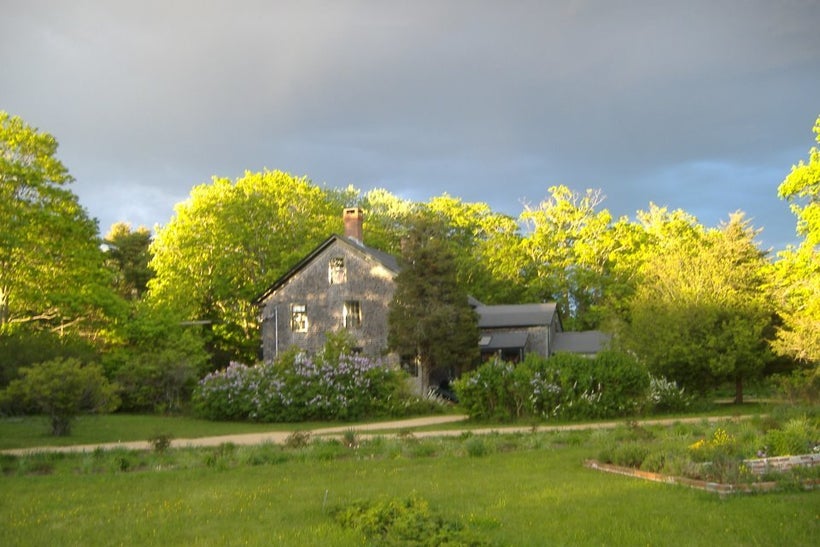 Find a Common Ground: Riggs says that when it comes to living to an extraordinary life, there will be all kinds of people who come and go from your circle, and it's important to figure out a way to get along with all of them. For example, Riggs recalled her sailing trip across the Atlantic Ocean, where she was stuck in close quarters with a shipmate, Larry, for more than a month. The two couldn't stand each other and she said it could have been complete torture to have to spend that much time together. Instead of focusing on their mutual disdain, they found a common ground, something they both could enjoy and focus on during their trip. For Larry and Cynthia that was British cryptic crossword puzzles. She said that they brought a book of these on their trip. Each day, Larry and Cynthia would focus on their common ground, their cryptic crossword puzzle. Once it was complete, they would avoid one another until the next day. Riggs says that life is made up of all kinds of people, some you enjoy immensely, and others with whom you will need to find a common ground in order to squeeze out the best possible experience.
Yes, I Can Do That: The best advice Riggs has for anyone going after a big dream? She says that there will be lots of jobs in your life where a potential boss will question your ability prior to hiring you. She says that men are very good at confidently saying, "Yes, I can do that," regardless of the request, whereas women more likely say, "I think I can." The advice Riggs has always offered her own girls is this… "Always, when confronted with a challenge, confidently exclaim 'Yes, I can do that!' and then go home and figure out how." She says confidence in your own ability will lead you down endless exciting opportunities in life.
This post was published on the now-closed HuffPost Contributor platform. Contributors control their own work and posted freely to our site. If you need to flag this entry as abusive,
send us an email
.